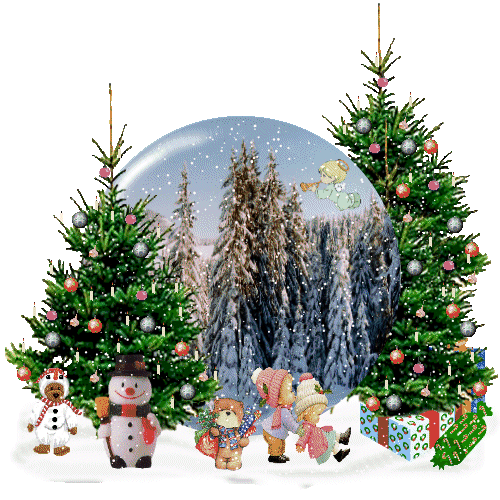 I am literally like a child at Christmas.
I don't get involved with Black Friday or mad shopping in any direction. My gifts are small, handmade, or books and this year will be quickly settled upon. I want to have them done and put aside so that I can enjoy the holiday and not be having a nervous breakdown about what I'm going to do for the whole of December. We also have a baby shower for the Christmas holiday this year too which really makes it special and exciting. But for me the most festive things are the tree and dreams of snow. I will likely be sharing animated graphics with you throughout the season just so I can enjoy snow in any form that I can find. I have a live snow scene on my phone that I can't stop looking at. It makes me giddy.
I also recommend a youtube video I found last year that I was mesmerized by all winter. You can get it on your tv and it will go for 3 hours, just like a real fire in the fireplace with live sounds. I listened to/watched several. This is the best. If you have wifi your computer will sync with the youtube channel on streaming and it will be a full screen fire in the fireplace. My house burned down in 2014 and I just couldn't use my fireplace. This tickled me all to bits and no mess at all…
The pugs and I are going to put our Christmas tree up this year. Imagine this scene. It's almost exactly right…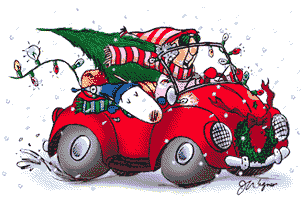 There is snow aplenty in my imagination and Christmas trees in every room. Actually last year a dear friend bought me a 4′ tall tabletop tree with lights already on it and some old fashioned tiny ornaments. I will be putting this up with some natural essential oil holiday blends and Christmas tree scent in my diffuser and I will believe that it is a real tree. But I will get it all together and knit in front of the fire and watch the lights changing color on the tree and smell the lovely piney oils of the real (in my imagination) tree and my little Christmas gifts will be enough and maybe leave me time to bake for the holiday as well.
What will you be doing for the holidays dear one and how do you make the holiday season just right for you even when there isn't a lot of money, maybe no snow or too much snow, an artificial tree when you said you'd never have one, and longing for a crackling fire even if it comes via youtube. Anne of Green Gables always spoke of needing to have a great scope for the imagination. Well I do at Christmas. Will you tell me about yours?
Thank you dearhearts, I am sending you so much love…