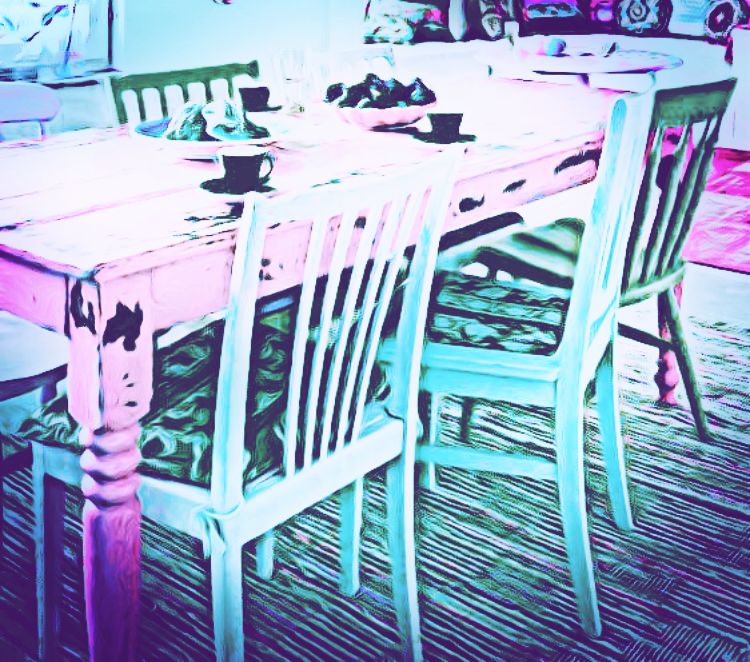 I am returning to my home, at the end of the week, 8 months after a fire burned it down except for the brick shell. Newly rebuilt it is my home and not my home, and the front room, where my 4 beloved parrots died that terrible night, stands empty. As I begin life there again I will slowly build this room, the entrance to my home, my heart, my soul. I call this room The Gathering Room. What will it say?
I have been preparing for weeks to go back. The bedroom had to be ready to sleep in, the kitchen to cook and eat in, The Cozy Room which is the little den between my studio and the kitchen, the room with the one television and the fireplace, with the laundry room adjacent, will be used right away. My studio had to be done right away, it is where I spend my days. These rooms had to have furniture, they had to be made ready to begin to live in again but I am not yet ready to use the room where my birds died, and it is a very different room. A room I barely used before I want it to be integral, the heart of the home, the room where people enter, the room where they will eat. I want to take my time and find an old table and chairs. I want to paint them turquoise, and violet, the color of the new walls. I want there to be plants, lots of plants, and light, and at this table we will sit and talk, have coffee or tea or a glass of wine, and other than meals we I will do fiber work or art, we will live at this table. In this one room more than any other the new life will be built, and it will be built piece by piece. Many quilts and pillows, vintage velvet gathered and sewn by hand. I will make soft dolls for my grandchildren there.
The room will tell the story of my life, and I have to build it myself, piece by piece by piece. I will write the story of my life there, and everyone who comes to visit will write a page for the book through the stories we will write in our time spent together.
I am more excited about this room than any other, but for now and for some time it will be an empty room until I am ready to face what I lost there, until I can bear to enter it and not hear my 4 precious babies singing and talking, coming out of their cages to give me kisses and play and ride around on my shoulder while I got them food and water. We must find each other again and say a proper goodbye. I will commune with their spirits. I will cry and I know they will reassure me. It is a house filled and surrounded with angels and now they will fly around me with the others.
A package will arrive at the house this week filled with bundles of sage, cedar, sweetgrass, lavender and more with the gift of a large beautiful feather with turquoise tied to it. The house must be properly saged to clear the energies, the screams, the tears, the terror, and the sorrow the night of the fire. The countless people who have been in the house since the fire, streams of insurance company people, the builders and their helpers, those who cleared debris, and all of the dark negative energy of little souls dying there. The Gathering Room will need saging most of all.
But this will be a room full of love, where people will enter and we will hug and kiss hello and goodbye. Where we will laugh and talk, where I will have a comfortable chair to sit to spin yarn and to weave — my looms must be there, and baskets of yarn, and crocks of knitting and crochet needles. There will be beds for the pugs in this room for when I am there — I bought a couple of new beds for every room in the house — and I will look out through the front windows and see people in the neighborhood. Before I lived in the back of the house and hid.
Maybe the Christmas tree will go in this room instead of in the back. I have always loved to see the houses on the street with their tree in the front windows. This year mine will be there with a little tree in my studio to bring the spirit in. I love Christmas, and the front porch is always hung with Christmas lights and hanging plants and windchimes. The tables will be laden with baskets of treats for trick-or-treaters, and plates of cookies beautifully wrapped to give to families and to friends as is my custom during the holidays. I have 12 birdfeeders on the deck that I look out onto from my studio. Now I can sit in The Gathering Room and watch the wild birds come to the front porch, and see the front gardens that I tend and seldom see.
So I am going home, and this empty room will give me space to dream my way into the hardest house to re-enter. Nothing is the same. My beloved Magic Ship has now been torn down and it, too, is a big empty corner where something precious filled the space. I will have to think about what I want to plant there. I saw it half torn down and felt like I, too, was gutted.
These 8 months have been filled with unexpected waves of losses, losses that I didn't think I could bear, but it has been a time when I saw that I could survive, that I was stronger than I ever knew. It has been a time when I clung to what once was but finally began to imagine the new life possible there, a place that I had painted bright, cheerful colors, and bought new furniture with insurance money that I think will feel good, even though there wasn't enough money to furnish it all, and there will be other rooms that will be half empty, at least it will feel like a home.
Finally I will be adopting another pug, a little senior girl to honor my beloved Sammy, and it looks like late fall there will be two little macaw babies coming that I will raise, one for my best friend who will be buying one for himself and one for me. The house will be filling up with new life, and the little guest room will be ready for friends who will come to visit. This home will be blessed and I am grateful that with the insurance company rebuilding the house, even better than before, it will be a happy house. I am ready to live again.
This room, my Gathering Room, feels like it is the key to everything. The new wall between it and the kitchen is only a half wall so that I can see through from one room to the room. I can re-enter the space a little at a time. I can peek over the wall until I am ready to fully enter it.
I am going home, and the house is ready to welcome me, and my 3 little pugs, and Miss Scarlett, the grey parrot. This time next week we will be there. I am ready to begin again.  Be it ever so humble, there's no place like home.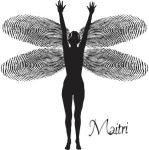 If you enjoy this blog a donation would be deeply
appreciated to help me continue to bring "Maitri's
Heart" to you. Many blessings to one and all…