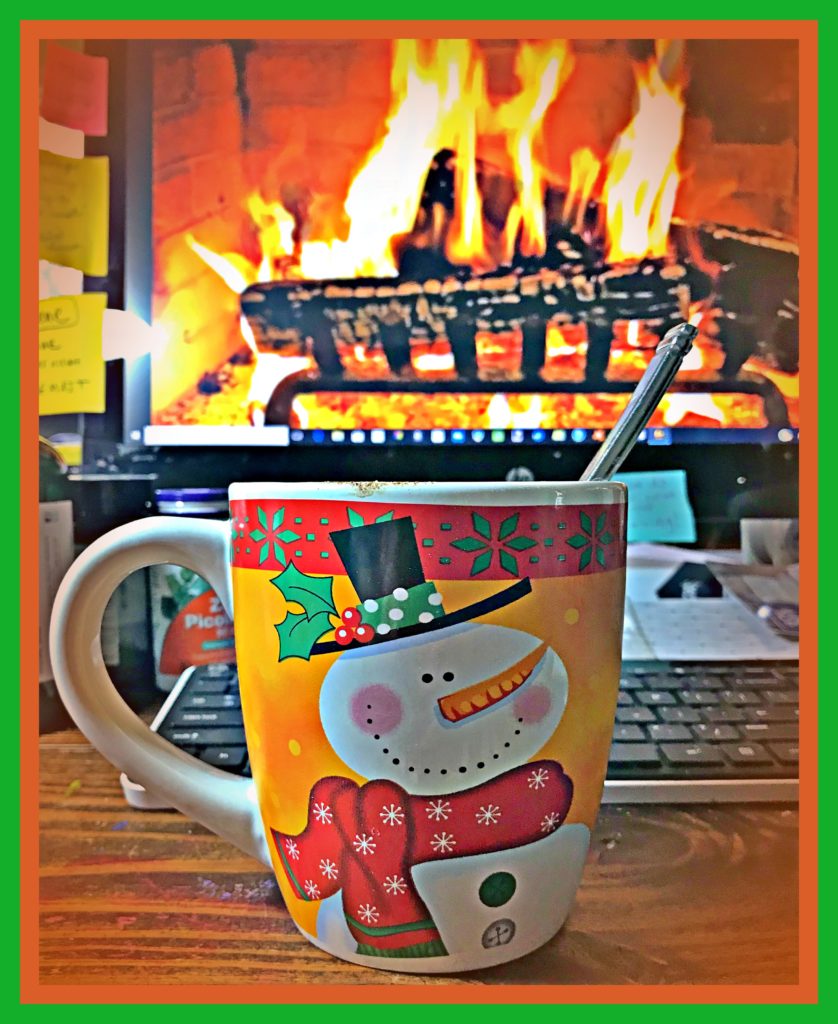 Morning coffee is especially special this time of year. One of the things I do for myself each Christmas is to buy myself a Christmas mug at the grocery store. The little store by me always has mugs for Christmas in the $2-$3 range. It falls in that category I love so well, "Cheap and Cheery." This particular mug was from about 3 Christmases ago but it's one of my all-time favorites so I decided to use it this morning. With my fireplace app popping and crackling on the screen I sipped my bulletproof/keto coffee, to which I had added cinnamon, and it was just wonderful. I sat here thinking my thoughts and dreaming my dreams while I sipped my coffee and thought ahead to Christmas. There was no music this morning, I just preferred the silence save the crackling of the fireplace, and I watched, with delight, as now two squirrels took advantage of the free buffet I have put out for them. I smiled when I went out this morning with the dogs because I could see that the squirrels had already visited this morning. The neat pile of seed I put on top of the step ladder that I showed in the post yesterday was scattered hither and yon, there was a lot of eaten seed everywhere and one of the little vintage ornaments that I had left on the windowsill was on the ground. So they've made it up the ladder and onto the window ledge and are feasting. Now I can't wait for the birds to arrive. I know they will be here soon but I always feel so anxious when I fill all the feeders and it takes them a few days to return, but they always do. And all the little wildlings have a perfect spot here because all the bird feeders and seed for the squirrels are in a protected spot under the eaves and they can eat and stay dry. It is positively pouring now but once they find their way here the rain doesn't keep them from coming.
Another little something is that it is so dark and overcast today that I plugged in my little Dollar Store Christmas tree in the front room. I usually don't plug it in until it gets dark so you can see it from outside but it was so gloomy in here I plugged it in and it just made the whole front of the house sparkle and I felt so happy. And I know I keep saying this but these wax melts in the Frasier Fir are making the whole place smell divine. I love this company, the product is all natural with natural essential oils made in the US. If you want to see them on amazon the company is called Lee Naturals. They are out of the Frasier Fir but I went back and bought 2 other Christmas tree scents and a bayberry. Keeping the house smelling so good with the Christmas trees glowing is an inexpensive way to really make it feel Christmasy and cozy in here. And I just have to say that if you haven't gotten a tree and feel sad about it and funds are tight you really should go to the Dollar Store near you. Two people have come in my house now that hadn't gotten a tree and fell so in love with my darling little tree that they said they were going to go there and get one. They have them from 18″ tall, 2′, 3′, mine is the 4′, and they had some taller. And I got 3 boxes of beautiful ornaments for $1 each. It all makes me so happy. Next year I plan to get a tiny tree just for the kitchen. It just makes me SO happy to have a little bit of Christmas everywhere.
So it is dark, and rainy, and the lights are twinkling and the pugs are snuggled in around me and snoring and I love the way the Christmas tree lights reflect in the windows here in the studio, just inside where the feeders hang on the outside. A double delight! And I'm putting up this picture so you can see — and I'm sorry it's blurry because I zoomed in so much so you could see my little friend! — this picture of Cornelius. He was the first squirrel here these last 2 days but another friend joined him out there today. He is sitting on the wooden "wall" I had built on the opposite side of my deck for privacy and a number of different kinds of windchimes hang all down the length of that wooden wall and it is so lovely out here when it is breezy and the windchimes are tinkling and the little wildlings are at the feeders. This is paradise.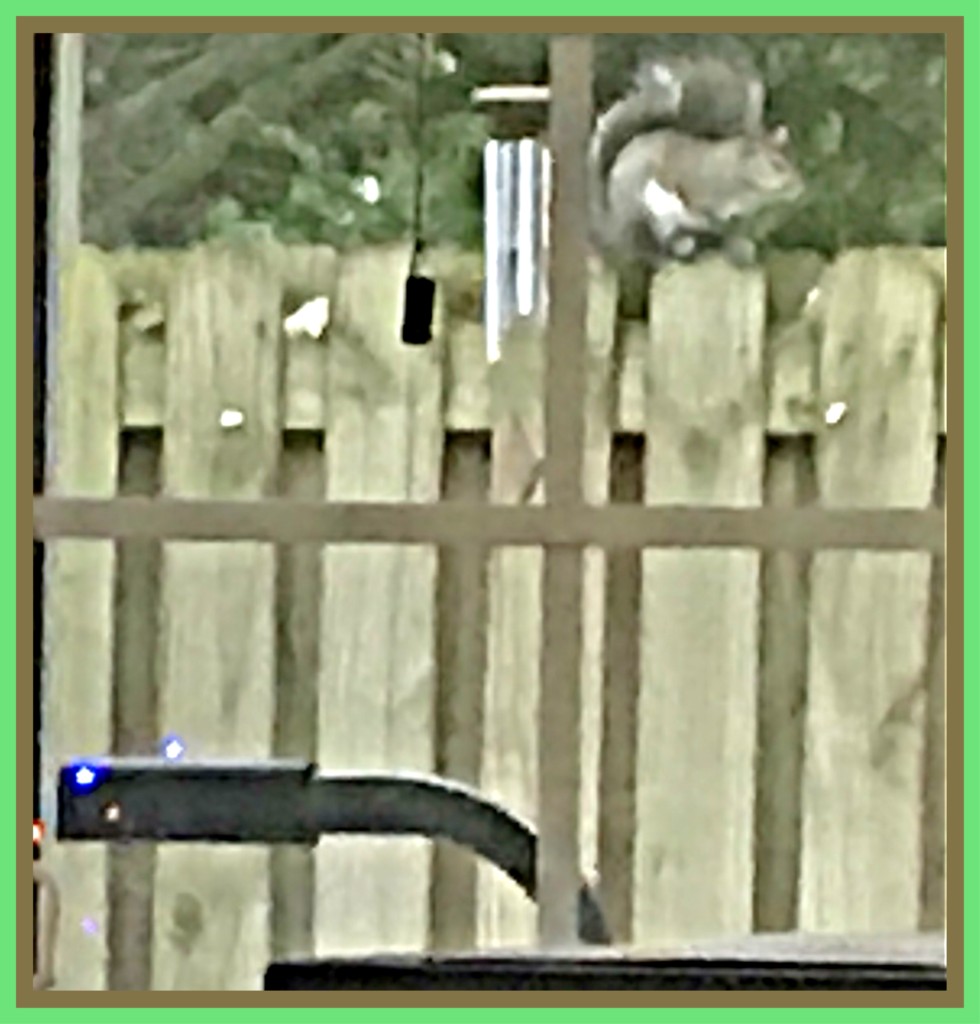 There is something so comforting about rain on the roof, and colorful lights inside as it gets darker outside, and the fireplace popping and crackling, and tonight my daughter Rachel will be here to watch one of our favorite Christmas movies with me, I bet a lot of you love it too! It's The Holiday with Kate Winslet, Jack Black, Cameron Diaz and Jude Law. I love this movie so much it's one of those movies I watch at other times of the year because it makes me so happy, but Rachel and I watched it last Christmas so it's become a little Christmas tradition for us, and like the Christmas mugs and the sweetly fragrant wax melts it's one of the things that make the holidays merry and bright. And I would love to hear about your Christmas delights as well. These things shared make them merrier and brighter for all I truly believe.
I am sending you such bright, beautiful blessings, my heart is so warm and happy and full of joy right now. I wanted to share it with you…
Love,


The Experiment ~A 365 Day Search For Truth, Beauty &
Happiness: Day 1 ~ Introduction To The Project
"Do or do not. There is no try."
Yoda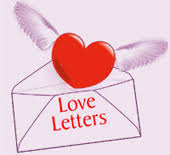 Sign up for my newsletters now & get free Love Letters,
surprises & delights all throughout 2018!