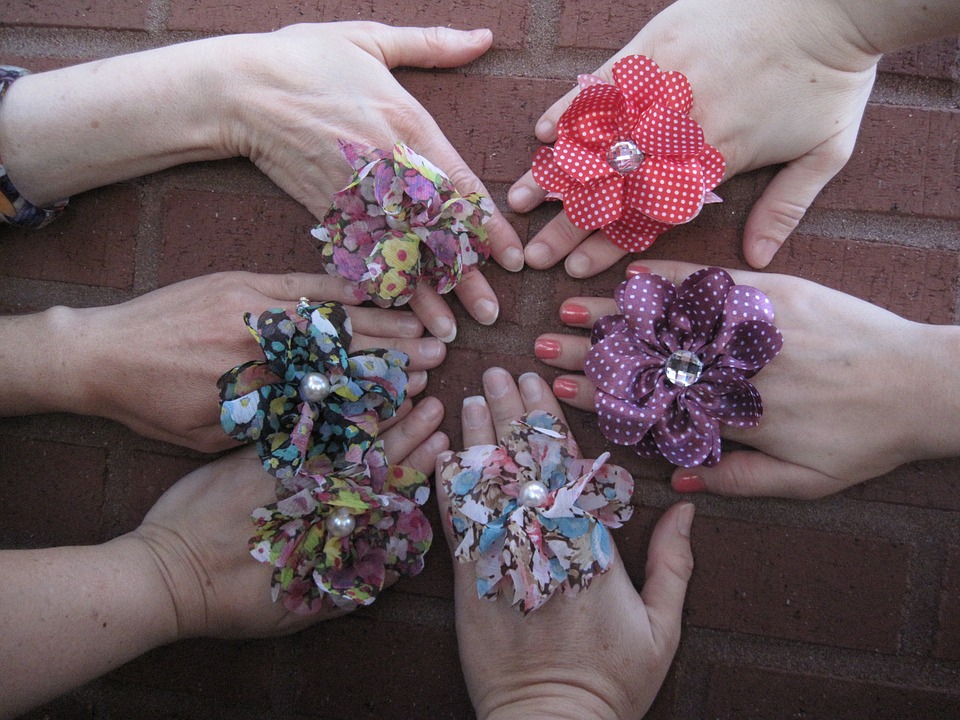 What an absolutely wonderful thing it is to slow down, to stop, and to really pay attention to your life. Today I am feeling loved — not some over-the-moon romantic love, but the love that is present each day in 100 different ways and which we all too often gloss over or don't appreciate for what it is. I am counting my blessings today and there are so many I barely know where to start. I will start with last night as it led into today and makes me smile.
I have a standing phone date with my dear friend Bekah on Thursday night. Last night we were on the phone from 8:30 to 11:30. It absolutely lit me up! We usually don't stay on the phone quite that late, but last night it was perfect. We have been friends for some time now and I treasure her friendship. We talk about everything under the sun, we encourage one another, and, as we have both been women for whom life has been hard in myriad ways, we talk about how to stay positive, how to hold on and keep moving forward, how not to lose track of our goals and dreams, and because we love one another, and say so, I got off the phone feeling so lifted up I went to bed smiling.
This morning I got up knowing from the start it was already a better day than yesterday, I felt more at ease and very grateful. I got the dogs out, fed them, gave them their meds, took mine, made coffee and settled in here at my desk with it, and then a miracle happened. It's not that this hasn't happened before, it's that I noticed it, and appreciated it for what it was, and felt happy, like my cup runneth over, and then I felt an overwhelming sense of happiness because I realized how loved I am. Stop, right where you are, and take note. Some of these things seem so small that we can gloss over them. I am not going to gloss over them anymore.
It started, you see, as I was sipping my coffee that I noticed that I had some texts on my phone. I went in to check them. There was a fun text from my daughter Rachel, a couple of lovely texts from my dearly loved friend of decades, Katya, and then a text came from my darling friend Noni that made me laugh out loud! I then went to my e-mail. There was an email from Rachel with a link to her new place of work with a wonderful video and then a picture and bio of her. It made me smile from ear to ear, I was so proud, and then we e-mailed back and forth a couple of times, you know, those e-mails that are answered with smiley faces and hearts! And all of a sudden it hit me. I mean seriously, how often do we look at texts, maybe answer them, and forget all about them as the day goes on. Or e-mails? I sat here with my coffee surrounded by the love deeply felt from Bekah, Rachel, Katya, and Noni and their presence was so deeply felt I almost cried happy tears of joy. It is now 20 to 4 and I haven't even been on Facebook yet because I attended a webinar at 1 and since then have been working on this blog post. I will go there after I upload this new post and send my newsletter out, but I know that my darling friend Claudine in Belgium will likely be there, as we write to each other pretty much daily, and there will be notes from other Facebook friends. These internet friends are very important to me, I am with them every day and many of them have become very dear friends. And there are the lovely people who comment on these blog posts. I answer everyone (Sometimes not until the next morning if I am offline, but I always answer!) And there is a wonderful e-mail letter in my box from my long time, loving friend, Margaretha, who lives in Sweden. I hold onto those until I can really sit for awhile and concentrate. She has taught me the European way of kissing 3 times. Right cheek, left cheek, right cheek again. Now we leave one another *3 kisses*! I love that.
I am so deeply blessed by all of the incredible people in my life who show me love all the time, ongoing, some daily. My darling friend Noni that I wrote about a few days ago will be here tonight for dinner. It is a feast of riches, all of this. Love abounds! And it is going to be part of my practice to notice every single act of love every day from a text, to an email, to a phone call, and every other way it comes in. I am steeped in love. It is glorious! I will no longer let these moments pass me by.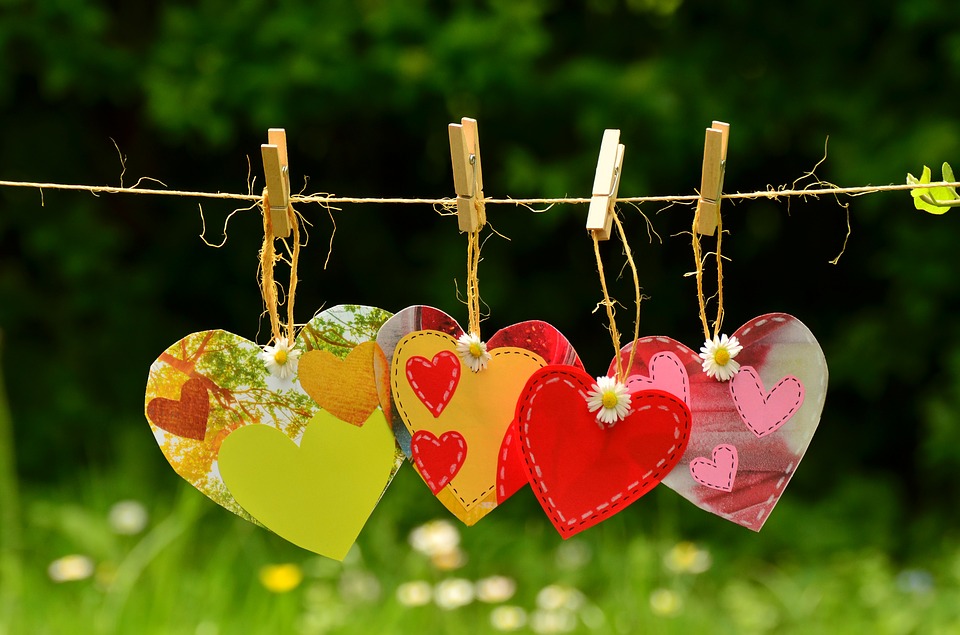 I haven't even yet mentioned the obvious, the love of my pugs. I just stopped above to take them out, give afternoon meds and take my own, and take time to look down into these loving little faces. I think of pugs as real live teddy bears. They are the perfect size and shape to snuggle all up. I sleep with mine at night, a hand on each of two pugs, another little pugling resting her tiny head on my ankle or knee. There is so much love here sometimes I just kiss them and kiss them and kiss them.
I want to draw/paint/make/cut out hearts of all sizes, shapes, and colors and hang them up everywhere. I used to have pink twinkly lights here in my studio before the fire, I want to have them again and FILL my studio with sparkly happy things that say L-O-V-E everywhere. Back in the years we lived on 20 acres in the country we had a huge party every year I called "The Lovefest." We invited everyone we knew and loved from the kids friends to our friends from all different groups, to our dear friends who played in The Roanoke Symphony. They would bring their instruments and make music, into the night, with the whole house lit with candles. Unbelievable amounts of food, wine, and every kind of delight imaginable. My life is very different now than it was in those years but there's no reason not to have a Lovefest every single day here, counting my family and friends near and far, thanking God for these people in my life, breathing in deep gratitude for one and all, and spreading love every way I can. Love is the beginning and the end. Love is the way.
Let's celebrate love, every way we can. Remember to cherish each text, each email from a dear family member or friend, everyone who comments on our blogs or answers us on Facebook, even a stranger whose warm smile made the difference in the day. Be in love. Pass it on.
I love  you, yes, you, if you have come here. I'll add you to my list of blessings today. You have lifted me up and I am deeply grateful…


The Experiment ~A 365 Day Search For Truth, Beauty &
Happiness: Day 1 ~ Introduction To The Project
"Do or do not. There is no try."
Yoda