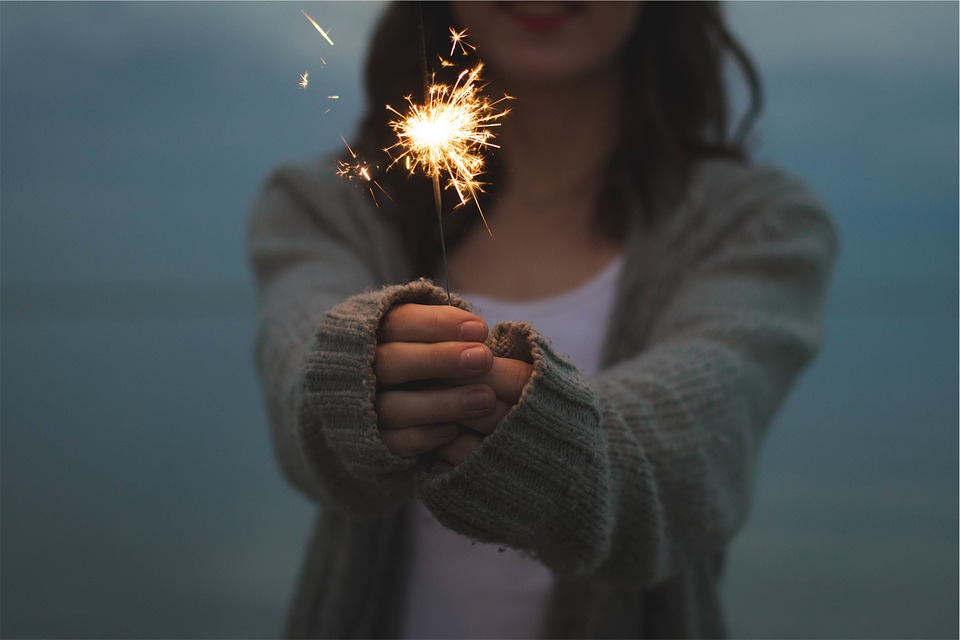 I wish I had a sparkler, in fact, if I could figure out how to get some at this time of year I would buy a box of them just to use to celebrate the ordinary days like today. Is this a day when nothing spectacular is happening? No big celebrations, no worries or woes, just a day. HOORAY! Isn't this grand? We are awake and alive and on the planet with all manner of possibilities still open to us, we have the security of the regular days and the excitement of what's to come. I think these are very special days and I think we should celebrate them and not let them pass by in a hum-drum manner.
Today is a home day for me, a day that the pugs and I slept a little later because I didn't have to leave the house today. Last night I cleaned up my kitchen and ran the dishwasher so after I took them out to the potty and we came into the kitchen it was neat and tidy, no dirty dishes in the sink, the dog bowls washed and gleaming sitting on the counter waiting for me to dish up their breakfast, and all of my coffee things clean and ready to go. Sometimes I get up and face dirty dishes and the French Press needs to be cleaned before I can use it and I have to find a CLEAN mug, but not today. This is an especially happy moment for me, walking into a clean kitchen to start my day. It is a gift to myself.
And then I make the coffee and bring it in here to my studio. I've turned on the Christmas tree lights and my little cardinal wreath on the studio door is lit up and it is so cozy and sweet in here. AND I am so excited because something unexpected happened yesterday!
As I was out doing errands after therapy yesterday I had to go to the Dollar Store to return the 4 boxes of blue Christmas lights that I had purchased for my front porch. I was very sad about it but when I went out on the front porch and opened the first box I was stunned to see how short the strings of lights were. I literally would have needed 4 or 5 times as many boxes and I just couldn't afford them so I thought I'd just take them back and get a credit for them BUT on seasonal items you can't get a credit, you can only exchange the items for other seasonal items. My heart sank, and then I thought, oh well, it is what it is, and I love Christmas decorations so I figured I'd just look around. What I decided upon — something I've never had or wanted before but which tickled me — was a 4′ tall white Christmas tree all aglow with soft colored fiber optic lights! It looks so pretty (I always said I hated white trees!) but some friends last year had a little white Christmas tree and it was enchanting. I bought 3 boxes, at $1 apiece, of shiny ornaments in pink, blue, and turquoise, and a little box of Christmas tree ornament hangers. I got all that for the price of my blue lights. I was as tickled as a little girl bringing it all home and I am going to put it up today, in the front window on a table so you can see it from the street. EEEEeeeeeee I'm SO excited! On any "ordinary" day the most amazing thing might happen. Now I'll have TWO Christmas trees and I couldn't be happier. (I had a momentary kind of manic-y bipolar moment when I imagined buying all the little 2′ tall pre-lit trees to put all over the house, but I got hold of myself. I didn't have any money to spend except the amount of the lights for an exchange and I just love what I got.)
Over morning coffee I made my list for the day, calls to make, things to do, I needed to go over my budget for the month because I'm just about finished Christmas shopping — one more grandson to shop for and I know what I'm getting — and everything is down to the penny this month. I keep a running tab on all the outgoing monies for the month — bills, groceries, my Christmas budget, my birthday budget for my daughter whose birthday is the 16th — and I deduct everything due from the money I have and I mean I count every penny. It's good to be accountable and have it all clear in my mind. That really means something to me. It feels good. It makes me calmer and more at peace to know that everything is covered with a little buffer for unexpected things, little unexpected things, and then I can relax because I know what's what.
And since it's been overcast and rainy, and the temperatures have dropped and it's much colder, it will be a perfect day to snuggle up with the pugs and read for awhile and take a little nap. These are such sweet times. As I lay back in my big, now worn but very comfy, recliner, and cover with my super-soft blanket, the pugs snuggle in, one on each thigh on the sides of the chair and one of the big outstretched footrest between my knees and ankles. The gentle weight of the pugs and the warmth of the blanket feels so good. It's my version of one of those "weighted blankets" that are supposed to help keep you calm. I always wanted one but they are expensive and who needs 'em? I've got pugs instead!
Tonight is my regular night to Skype with my friend Bekah and we have so much fun. We get on Skype about 8 and go until about 11. It is such a sweet evening, I look forward to it all week, and then it will be time to curl up with the pugs again to go to "bed" (We sleep in the recliner, a long story that I may tell one day.) and another day will be done, full, and wonderful, and satisfying.
What are you up to today dear one? How are you navigating the holidays? I'd love to hear from you. Leave me a comment here below on the blog and let's chat. I love to "talk" with you, and I am so tickled and honored to have you here with me on the journey. Let's share the holidays and the ordinary days and anything else you'd like to share.
It's 4:00 now, time to get the dogs out and snuggle up in our chair. When we get up from our nap it will be time to decorate our new little tree and then feed the pugs their dinner and make my dinner and then it will be time for Skyping! "Ordinary" days are full of so many things and I feel blessed and happy and at peace. Do tell me what your day is like, it's so nice not to feel alone on the journey, and let's light an imaginary sparkler to celebrate the day! (I really am going to have to find some sparklers, I'm serious. Ebay?)
Love and tender hugs to one and all…

The Experiment ~A 365 Day Search For Truth, Beauty &
Happiness: Day 1 ~ Introduction To The Project
"Do or do not. There is no try."
Yoda