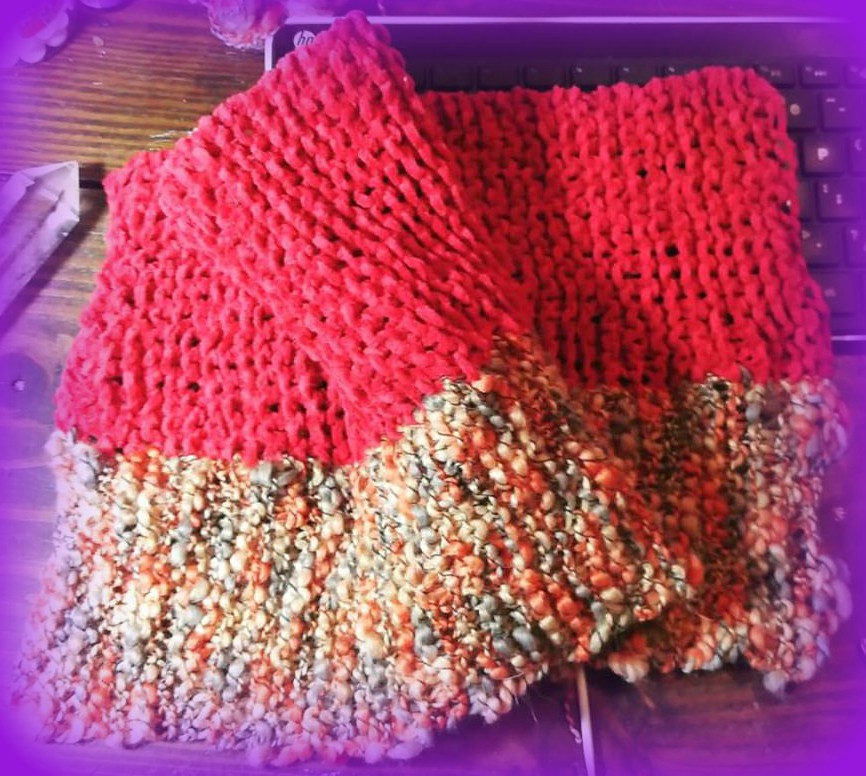 "Text and textiles are woven…"
Ann Hamilton
in the podcast "On Being"
Yesterday I was sitting at the computer working and writing and decided to stop and listen to my favorite podcast that I listen to each weekend, On Being with Krista Tippett. This week she interviewed artist and professor Ann Hamilton. Hamilton talked about the connection between text and textiles as I sat there knitting. She said, "Textiles are the first house of the body." I am still taking that in.
What I have been writing about here lately is how I "Knit Without A Destination" when I need to unwind my tightly screwed brain while writing, and here she is talking about the connection between the two. I am going further with my project as I wrote about last time, deciding to join pieces together that I knit, and as I knit without a destination and no pieces will be alike as I sew the pieces together, like above, it will become a Crazy Quilt Knitted Shawl. I am already very excited as I work on the third piece that will go the other side of the red. For now I see knitting lots of pieces and sewing them together and then crocheting between and around all the pieces for highlighting and emphasis, but I never know where my "textile brain" will take me. I just follow it's lead. I have rarely done a pattern, and struggled with it. Free form knitting and crochet are my preferences, and more to the point kind of "Knitting By The Seat Of My Caftan" as it were.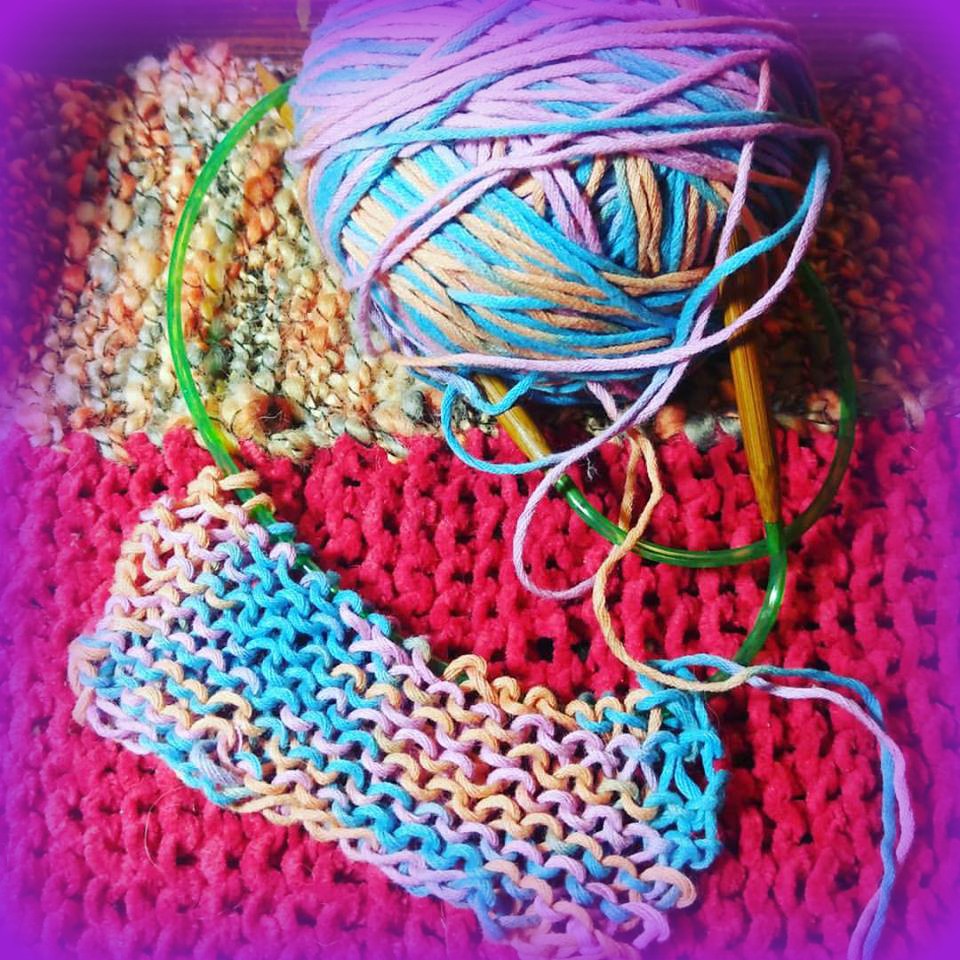 This knitting project is such a perfect companion to my zine Pastiche wherein each page is a different color and subject. I might be writing about anything at all from one page to the next, and at the end of the year of The Pastiche Project, 6 issues, I will write a book based on what I have learned while doing Pastiche. All the while I will be knitting and creating these knitted shawls from pieces that I have knitted to unwind my brain and keep me calm and centered along the way, a pastiche project indeed.
This weekend I had a wonderful gift come in the mail from my friend Barbara, a box of yarns from her surplus, and I will put them to good use with these shawls. What fun. It was like an early Christmas present!
And as I knit, so I write. I will be working on pages for Pastiche today, knitting betwixt and between the writing and making of the pages, text and textiles woven fine, and this is the way I weave my life, one strand of yarn, one word, at a time. Such deep pleasure and tremendous peace…