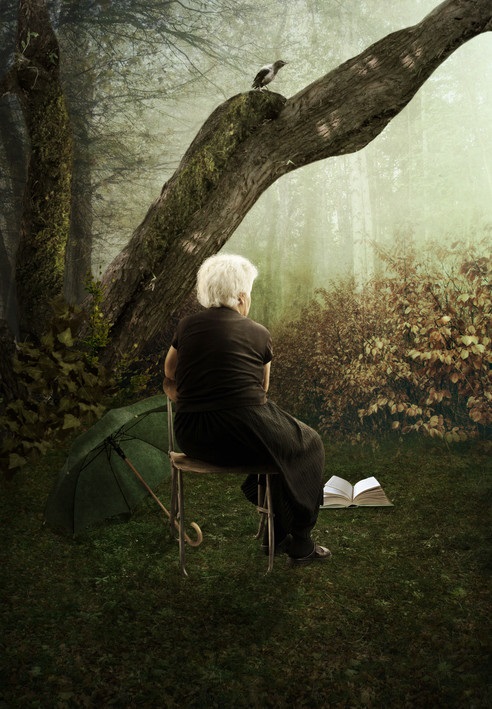 "Some days, 24 hours is too much to stay put in, so I take the day hour by hour, moment by moment. I break the task, the challenge, the fear into small, bite-size pieces. I can handle a piece of fear, depression, anger, pain, sadness, loneliness, illness. I actually put my hands up to my face, one next to each eye, like blinders on a horse."
Regina Brett
Oh, this is hard. Can I break this up into bite-size pieces? I am doing this right now. Instead of going to sleep with the pugs, and hiding from the day, I am here, writing this blog post. I am writing this for myself, and for you, too, if you are suffering from depression. It's so hard, isn't it? Right now I am fighting back tears, but I can already feel that they will spill over as I write this. I have been holding them back so hard, with everything I have in me. I have been fighting terrible anxiety these past few months, the last several weeks it has been especially bad, but I hadn't realized that I was depressed too. It occurred to me that darkness had descended when I could not see or feel any joy in my life, when those things that I love seemed to fade from view, when the things that I loved doing held no interest, and my world shrunk down to so small a size it barely feels as if there is room for me to stand on it. I am in trouble. I have reached out and asked for help.
Just now the flood of tears came as I called my psychiatrist to move my appointment up from the middle of April to this week to deal with my medication. I also called my therapist whom I was supposed to see on Wednesday. I left her a message asking if I could see her tomorrow instead. I left a message for my daughter asking her if she could go with me on Thursday to my psychiatrist's appointment. She went with me to my last one. She is a psychologist and while this is not her field she understands a lot and is my family support. I don't know what I would do without her. This is serious this time. I am having a hard time functioning, I am wanting to turn away from the world and go to sleep, I have work to do and I can't do it, I can't draw or paint or garden or enjoy nature. If you ask me what I am anxious about I would have to say everything. I am afraid of my own life.
My therapist Helene just called. Just hearing her voice helps. She can see me tomorrow. I am trying to focus outward. I listen to my little pugs snoring underneath my work table here. I listen to the windchimes on my deck outside my studio. I look out the windows to the trees. I take a deep breath. I blow my nose. Tears run down my cheeks. I write these words. I am breaking the the hours up into pieces, I am going moment by moment.
It is hard for me to move from this chair, my comfortable desk chair at my work table. I spend most of the day here without moving. I make a bargain with myself. When I have to get up, to go to the bathroom, I will do what other things that I can. This time I pushed back my chair, then froze for a moment, then picked my little pug Tanner up and cradled him in my arms like a baby and hugged him close. I kissed his face and whispered to him, thanking him for being here. My pugs are like service dogs to me. I pick them up one by one, I hug them close, I just hold on, I kiss them. Finally I went on to the bathroom, I even finished unloading the dishwasher, I walked out on the deck with the pugs so they would go potty. I quickly came back and put my shawl on and my quilt on my lap and pulled my chair up as close to the table as I could — my work table is a very old, heavy, pine Farmer's table, my workspace, computer, and immediate needs are here — and I started writing again. Each word helps, each syllable, I can cut and paste my depression onto the page in this way and hold it in place. If I've written it it is real, not some ghostly presence that is haunting me unseen. It took weeks for me to realize how depressed I am, so mired in anxiety, shaking and unable to breathe that I couldn't see the forest for the trees. I see the trees now. They are as barren as trees in the dead of winter. When will they, will I, have little green shoots signalling life again? I cannot imagine it in this moment.
My dear friend Noni will be here within the hour. We cooked together over the weekend and have leftovers. She couldn't take her share yesterday when she left for work so is coming back to get her leftovers today. We made Shepherd's Pie Saturday night. It was so good. It will be wonderful to see her for an hour. She is an angel in my life. There are many angels in my life, I am blessed. This Sunday my son Aaron and his darling wife and baby are coming to visit for a few days. It's why I really wanted to get a handle on this this week. Maybe new meds will help. Maybe Helene will have things for me to do that will help. The worst part about all of this is that it affects those you love, and that is the worst thing to me. I don't want to be a burden. The next weekend my daughter Jennifer is coming in with her darling husband and two little boys. It is a family time these next couple of weeks. I pray that a change in medication and intensive therapy will help. I am afraid. I haven't been this bad in a long time.
I am 62. I will be 63 on April 30. I don't want to live the rest of my life like this. But no worries, I am not suicidal, I do not self harm. I don't go to those places. But I am paralyzed by Bipolar Depression, Anxiety, and PTSD. I am always waiting for the other shoe to drop. If you startle me you will likely be met with a blood-curdling scream. It's the way my body reacts. I cannot have my back to a doorway. I do not sleep in my bed, I sleep in an over-sized recliner with my 3 pugs. It's what I have now. Before the fire I slept on an over-stuffed cozy couch but that was lost in the fire and in the house I lived in for 8 months while this house was rebuilt there was only staging furniture. They gave me money to buy one comfortable chair. I bought a chair called "The Beast." It is so big a man 500 pounds could use it. It is super comfortable and I sleep well in it. Had I been in my bedroom asleep the night the fire started I would have died. There is no door out back there. It's made me afraid to sleep back there. So the recliner it is.
I live on high alert for anxiety and struggle to stay out of the trough of depression. This time it may be because I went off one medication too soon, or that another medication that I've been on for a long time needs to be changed. The dance of balancing the medications for my diagnoses is constant. And as to the controversy about medication I've been on medication and off medication and back on and for me being on medication is better. It just needs to be constantly monitored and adjusted. We will do that again on Thursday.
Noni came. She hugged me for a long time while I cried. She sat with me and talked. She heated up our dinner. We played cards. My daughter Rachel called and will be going with me to my doctor's appointment on Thursday. I am settling down, the acute symptoms are easing. For now. Somehow evenings are easier. In the morning I have the whole day ahead of me to get through. Afternoons are hard, they seem to stretch on forever. I have an evening routine and tonight is a special one. Rachel and I both watch The Voice from our respective homes and text back and forth to one another about singers we like. It's fun and makes me feel connected with my daughter whom I adore. And then I will check back online for a little bit and then I have a couple of late night news shows that I watch, and then, snuggled with the pugs in the chair, I go to sleep. Another day will be done.
I can only take one day at a time. Each day is a mountain to climb. This week I am praying that my medications will be adjusted and I will level out. I hope and I pray. And I have written my way up one side and down the other side of the mountain today. I have made it through the hours, stopping when Noni was here and coming back here when she left. I will make it through the rest of the night. I will make it through. Tomorrow is another day.