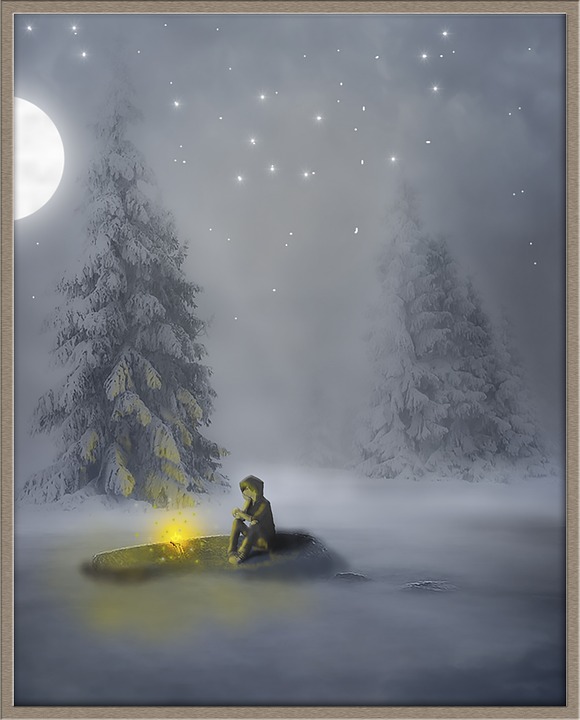 "It is only when we can believe that we are creating the soul that life has any meaning, but when we can believe it – and I do and always have – then there is nothing we do that is without meaning and nothing that we suffer that does not hold the seed of creation in it."
May Sarton
This whole notion of "creating the soul" has been a wake up call for me, and I feel it is right and true. I understand now that in every single moment we have choice. Mostly it is unconscious but if we, in our conscious moments, set ourselves on a path that brings more light and grace into our lives, that is centered between giving all the love that we can in every way possible and receiving it as well I think that most of our lives can be spent in soul growth that gives a deeper and wider spiritual dimension to our lives. This is not to say it is easy, nor that we can always do it, I certainly can't, but I think if we have it as a goal to strive toward we can hit the mark more often than we miss it. This is very subtle and requires conscious effort, but I am finding that since this concept has come into my awareness I am changed somehow. How sloppily have I lived through the days prior to this, all too often, grasping, moaning, and wailing at what is rather than being consciously aware of what might be. I believe more of our lives and our well-being is in our hands than most of us have understood to this point, we often come from a place where we feel acted upon by other people's actions than by creating a life where we have choice and can see the outcome of things being in our hands. A very simple way to put this is that this is the year I stop allowing myself so often to feel like a victim which I have most of my life since I was very young. No, I couldn't stop the abuse acted upon me then, but I am an adult now. This is the year I want not to be a victim in my life but a creator of a whole new kind of life. I don't know how all of that will manifest but I do know that it is important.
Take today for example. I got some news this morning that really hurt me. I could have stayed in that "poor little me" place and had a grand old pity party. I have surely done that often enough in the past, but in talking to my eldest daughter who is here from Chicago I see just how hard it is, coming from out of town Christmas week and trying to juggle seeing everyone and they are spread pretty thin trying to do it all. That I am not included in a gathering that is going to be at my ex's is just how it is. Instead of allowing myself to be miserable and sad all night I am going to talk to my dear friend via Skype, we will spend some time together, and then I will watch a movie with the pugs. Sometimes things just are what they are, life is not "all about us" all the time, life is "all about everybody" doing the best they can. Someone shared with me their word for 2018. It is "Allow." I thought that was so profound. How often do we let our minds get so obsessed with the way we think it should be that we just won't let go, allow what is to be, to be, and accept what is with as much love and understanding in our hearts as we can muster? I think "Allow & Accept" is something I will write inside my 2018 journal. Imagine, if instead of fighting things, suffering over things because they are not how we wish they would be, we realize that we are not alone in the universe with everyone revolving around us but rather we are all in the stream of life with everybody else. We can go with the flow or we can build dams that block up our easy path to flowing with the rest of life and everyone around us. We can fight to the death to get our own way or we can allow that it is just a moment in time and let go of the outcome that we thought was the only way which allows us to be open to many other different possibilities in life. I want to be open to all the possibilities around me, not cutting myself off from the world with hurt feelings, an "I'll show them" attitude making sure that everyone knows how miserable you are so that they will suffer too. I want to cause no one else to suffer. That is incredibly important to me as part of my way of being in the coming year.
I am not a victim.
I am the creator of my own life and I am going to create a beautiful, peaceful life for myself and to the extent that I can for others around me.
I will not cause or add to the suffering of others. 
These are things that I will carry with me in the coming year.
And the world does not revolve around me.
I want to be in the stream of life with everyone else knowing that my actions can be loving, caring, open-hearted and unselfish, and that in being all these things I can make the way easier for those around me, or I can be selfish, self-centered, make decisions based on what is easiest for me, and expect everyone else to consider me first, before their own feelings. That is not something I am proud of. In living in victim mode we often feel that we are right to expect others to bend to our will, afterall we have suffered greatly in life. The truth is that we all suffer, we all have heartache and sadness at times, and if we, as individuals, make choices that will ease the heartache of others, allay their suffering, we will find a joyous peace inside ourselves that will lead to greater happiness. We will be creating our souls in the best possible way, souls that will carry us through life in the path of light, rather than the darkness. I have spent far too much time in the dark in my life. In the time that is left to me I want to live in the light as much as I can.
Think of your soul as a bowl. A glowing bowl that was meant to hold all the love and beauty that we are. What will you put in your bowl this year? I am going to find a bowl and keep it on my work table here beside me. Each day I will put in a thing of beauty I have found that day. I can write it down on a slip of paper and drop it in the bowl. Perhaps I find a feather or a pretty stone. I will fill my bowl with beauty, the bowl represents my soul, I want to imagine it in the center of my body and see how many things I can put in my bowl that will make it glow. I want to be lit from within, led by my inner glow. I am just now seeing this as a path that is possible for me in life. I will lay a rose in my bowl today. What will you put in yours?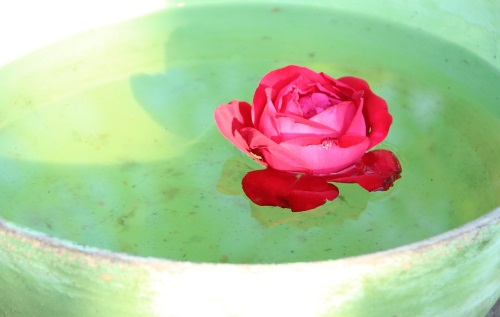 How are you preparing for the coming year? What things are important to you? How do you want to live your life? What changes will you make this year so that you might glow from within, spilling over with light and love? I would love for you to share your thoughts with me in the comments below. If each of us works on this in the year ahead I believe we will have a very different life, one that brings us more happiness and joy. This is my path, I have begun to walk it. It is a mystery. And it is all there is.

The Experiment ~A 365 Day Search For Truth, Beauty &
Happiness: Day 1 ~ Introduction To The Project
"Do or do not. There is no try."
Yoda