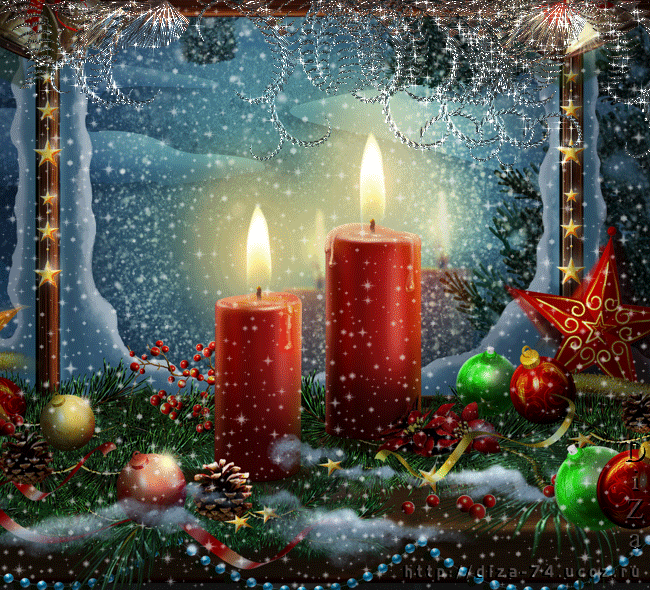 (8 Hours of Christmas Harp Music. Perfect for today!)
It seems that people across the land are having lovely holiday snow. For us, here, on the southern coast of North Carolina, there is not a snowflake in sight nor are we likely to see any, sigh. I love snow so much. I grew up in the midwest with snowy winters and often a white Christmas. Here I live vicariously through the pictures of friend's winter snows. Even my son and his family in Atlanta had snow yesterday! But the snow scene above makes me happy.
Yesterday I got my little Dollar Store tree put up in the front window and it is adorable and can be seen from outside making the house all the merrier! I will take a picture this evening when you can really see the lights and put it up tomorrow. And I put this Christmas harp music on today from youtube and it is 8 hours long! I am just going to leave it on all day, and with my Christmas tree and little cardinal wreath up here in the studio and my desktop fireplace popping and crackling and blazing along I feel quite festive and cozy.
I am nearly finished with my shopping and something about today, a quiet Saturday, makes me feel the peace, love, and goodwill of others in this, the loveliest of seasons to me. Yes I am old-fashioned, nostalgic, and sentimental, but I don't think that's a bad thing, in fact I think perhaps we need it now more than ever. I go through my days whispering prayers both for those I love and those around the world, and I truly feel peace in my heart. No, we don't have snow here, but today looks like it could snow and somehow that lends itself to the feeling that we might just have snow afterall. A girl can dream, right? It is overcast with that grey sky that often precedes snow and it is cold and the air is moist. I just walked out to get the mail and the cold, crisp air filled me with energy. And coming back inside to my little tree twinkling in the front window and my soft, furry, warm pugs filled me with joy.
I don't have a lot to say today, I am just enjoying the day, and hoping you are too. I hope you are all decking your halls with boughs of holly or the equivalent in your home. We needn't spend a lot of money to be festive, my little Dollar Store tree makes the whole front of the house feel merry! And to those of you who are busy baking Christmas cookies now would you have a couple for me? I don't eat sugar anymore but I do miss Christmas cookies. I smile remembering all those years of baking dozens and dozens of cookies to give out for Christmas in those little round tins. Those are memories to last a lifetime.
Oh, and I do have a little request for those of you who do have snow this time of year…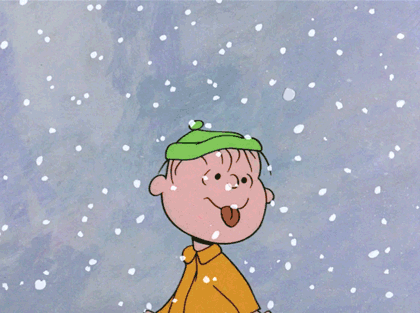 Eat a snowflake for me, won't you?
Blessings and Love dear ones…

The Experiment ~A 365 Day Search For Truth, Beauty &
Happiness: Day 1 ~ Introduction To The Project
"Do or do not. There is no try."
Yoda