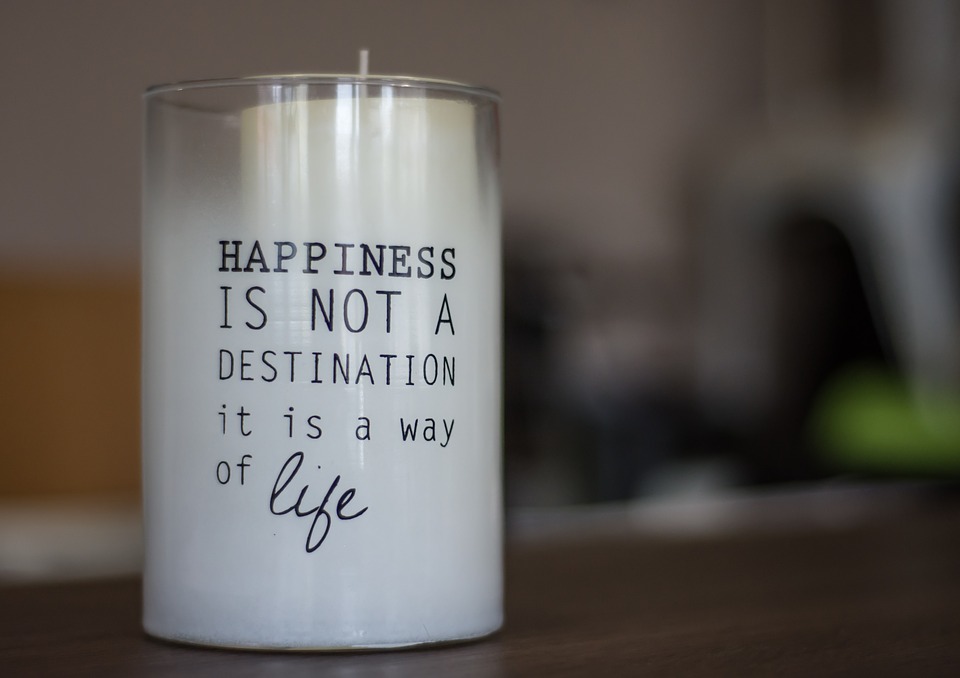 No one is more surprised than I am. I started this 365 day journey on a wing and a prayer, I wanted to somehow reset my brain so I could see some light instead of all darkness. And each day that I woke up feeling better than I had I was grateful but I didn't expect it to last. But I kept on going. Every day I looked for some spark of happiness or joy, some little lift in my day, and I was grateful for whatever came. I had to work really hard to stay in the present moment with this instead of projecting into the future and getting scared. I made lifestyle changes, diet changes, started playing with my friend Bekah on Skype, really got plugged into a keto community for support, and all of a sudden, when I wasn't paying attention, I had more and more good days, and then, much surprised, I realized that all my days were good. This didn't mean I was doing cartwheels across the front yard, I am still agoraphobic and all the rest, but I wake up feeling pretty good, I start my day looking forward to what the day will bring, and the more I look for joy the more I find. Amazingly — and again no one is more surprised than I — happiness, which at the beginning of this project was the destination, has now just become a way of life. How in the world did this happen?
I will sound like a broken record but writing here, everyday, is at the root of everything. It didn't matter what I did or didn't do in a day or a week I just had to get my blog post up everyday. At the beginning it was hard. Then it became easier. Now I look so forward to writing the day's blog post it is just a routine part of my day, like taking care of the pugs, making my coffee, eating keto, I do my blog post, and there is a rosy, glowing feeling after the post goes up and out. With each blog post that goes out I grow a little stronger each day. I am no more like The Little Engine That Could going "I think I can, I think I can, I think I can…" I can, I can, I can, I AM doing it. I am positively stoked to see what the next year will bring. If you want to start doing a 365 day blog challenge for any reason alongside me come on along! If you so let me know so I can follow you.
And now, after weeks and weeks of spending whole days, whole weeks, doing little more than reading and researching and studying the ketogenic diet I am just doing it. I have my community, I start the day with Casey Durango in her morning videos, I go to the forum and ask questions or answer people who have written to me and then I go on about my day. Starting keto was like climbing Mount Everest. I still have a long way to go and a lot more to learn but I've learned enough for now. I am cruising, I am getting up each day and just doing it without having to think so hard about it, I have lost 17.8 pounds in 3 weeks and it feels really good. And so now it is just part of my routine, like the dogs, these blog posts, my Thursday nights with Bekah! And tonight she and I will be Skyping again, we will be working on our Vision Boards, cutting and pasting while talking, and laughing and having a grand old time. I need this time with Bekah as much as I need this blog or keto or anything else. Part of recovering, of healing, is to bring back a sense of play into my life. My life was too serious and too down for far too long. And I have a surprise for Bekah tonight but I can't tell now! Ssssssshhhhhhh… maybe, if I don't get too shy, I will share it with you tomorrow!
And after nearly 3 weeks of experimentation, feeling grim and sad because I just couldn't seem to get the perfect cup of non sugar but naturally sweetened coffee. Praise the Lord and Hallelujah! I have finally found what, for me, is the perfect cup of coffee and it rocks! Now I just get up in the morning and make it without thinking so much and agonizing over it. My perfect coffee, for me, is a combination of BulletProof coffee and Keto. I put coconut oil and Kerrygold butter in the blender, then heavy cream, then I pour the coffee in, and then I sprinkle in two – three teaspoons of the sweetener that I FINALLY found and love. It is from a company called Lakanto and it is their "Classic Monkfruit 1:1 Sugar Substitute." The only caveat is that each tsp. is 4 carbs. I need to have 20 carbs or less in a day. I am doing very low carbs so I will use 8-12 grams of carbs in my coffee. The fat content carries me for hours, I usually eat my first meal of the day at 3 p.m. I will take those carbs in my morning coffee and be happy.
And I am learning to be very patient with myself, and very kind to myself. Some things are not so easy. Exercise is both crucial and agonizing for me. I have a really nice recumbent bike that I got after Christmas last year. Of course I used it regularly at the beginning of the year and then petered I. I have tried once in awhile to start again and fallen off the wagon (bike!), but when I started keto I started again with a plan of riding my bike 5 days a week. It was okay with me if I could only do it for 5 minutes. And if I miss a day I don't beat myself up. I am working toward a goal both with keto and exercise. Every day I get up and meet that goal as best I can, and I can tell you that I know it will get easier with time. When you start out as I did at 333 pounds, terribly overweight, not having exercised in years really, you are just not going to be able to do a lot. But you can do something, and this is what I've chosen. My ultimate exercise goal when I've lost a lot of weight and feel a lot better is to go out to take regular yoga classes. I used to love yoga but it's been many years since I've done it. Now I can't hardly get back up off the ground when I'm down there because of my weight but also because of my feet. Years ago I fell down a flight of stairs and broke both feet, badly, it was a year before I could walk again, unaided, I was in a wheelchair for some time. My left big toe won't bend at all. The rest of my feet don't seem to want to push UP once I'm down there, but geez they've got so much weight to lift how could they when they have been altered for life? I can't walk for exercise anymore because my feet will give out, I get unstable, I stumble and almost fall. It has got to be the bicycle for me, and one day yoga. I am accepting that this will be a slow, steady path. So be it.
Life is not a race, it's a journey, a series of single days linked together into weeks, months, and years. I am taking one day at a time, it's all I can do, but I am am so much happier than I've been in time remembered, and I will not give up, or let go, ever again. I may not sing my way through every day but I pretty much smile my way through them and I can tell you that for me that's an outright miracle.
Will you smile with me now? Even if you don't feel like it. Put your mouth in a smile and then just sit there with it until you actually feel the smile inside. Do that every day like a practice. One day you will find yourself smiling effortlessly, and then even laughing, but I warn you, once you get to that place you can never go back again. Once you begin to find a good feeling inside, and begin to look for light and joy even in small places it grows and grows until the forward momentum you have built keeps carrying you forward. Soon there is no turning back, happiness as a way of life will become part of your life, it just takes a little effort at the start, but it is so worth it.
No happiness is not a destination, it is a journey, a way of life, something you search for and embrace each day. Will you join me? Will you smile with me now? Can you come here and smile with me everyday? I'll be here waiting for you. We're going to have so much fun!
Warm Regards and Deepest Blessings To All,

The Experiment ~A 365 Day Search For Truth, Beauty &
Happiness: Day 1 ~ Introduction To The Project
"Do or do not. There is no try."
Yoda