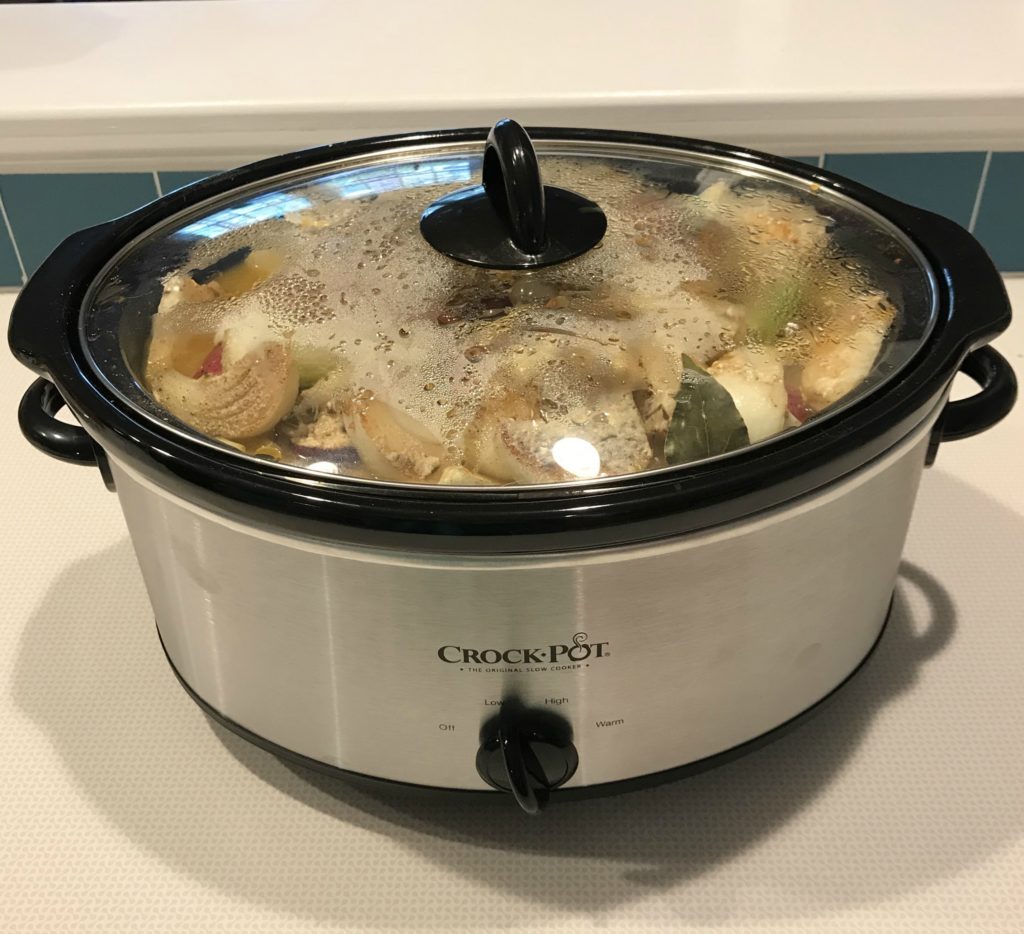 Noni's and my first dinner in the crockpot, beef stew!
I am SO excited! Well you see it all started because of a conversation my daughter Rachel and I had about my diet. It was pretty shabby. I mean Noni and I usually eat pretty good on the weekends but the rest of the week I am at a loss! I will open up a can of chili or make a grilled cheese sandwich but I don't — or I haven't — really cooked, nor have I eaten almost any vegetables or fruit. Rachel was worried about me. I also wasn't exercising but have started using my stationary bicycle again this week. And I thought, well, gee, before the fire I had a wonderful big crockpot that I loved and that was so easy because you could just throw a bunch of stuff in and let it go, and have enough for a number of dinners, leftovers for a few meals and maybe some to put in the freezer. This, I thought, I could do! I bought this great 7 quart crockpot for $23 on amazon. I like this kind because it has the ceramic crock you can lift out and put in the refrigerator. Easy to use and clean.
Then, in the last week after talking to 2 of my health care providers and doing a lot of research I decided to go on the ketogenic diet. I will be easing into it with guidance but I've already stopped eating sugar, processed foods, and prepackaged carbs. We are having bread tonight with our dinner but after this weekend I won't be eating any regular bread. (I am going to learn how to bake with coconut or almond flour.) It's a learning curve but it is really exciting. And yesterday I went grocery shopping for myself and for the things Noni and I needed this weekend for our first crockpot meal. (She and I split the cost of our shared food, it's a wonderful thing to have a friend to eat with!) I got lots of vegetables, and fruit, and it's looking a lot healthier around here!
I was really craving beef stew, some good meat and lots of vegetables. Noni suggested chuck roast but they had chuck steaks on sale so I got those and they look good. A 3 pound bag of small red potatoes, 2 small packages of mini carrots and we put in onions, celery, lots of seasonings, and we got the whole crock pot ready to go — Noni browned the chuck steaks she had cut into strips first — and we put it in the refrigerator last night all ready to go. Today I just had to start it with 2 containers of vegetable broth, and at 4:00 I'm going to add chard and mushrooms. Ooo la la, this is going to be wonderful. We are splurging and having a nice fresh crusty bread with it, but as I said, this is my last bread this weekend. So this is not a total keto diet but it's a lot closer, and we will have it tonight, warm some up tomorrow night, and then split up what's left so we'll have leftovers in the week ahead. This is so exciting.
This crock pot is going to save me. I just can't whip up meals every night but once or twice a week I can make a meal in the crockpot, save some for leftovers and freeze the rest. Then I'll have meals in the freezer to pull out when I need them.
I also ordered a cheap used copy of a crockpot cookbook that looks fabulous! It isn't keto so I won't be able to use all the recipes but I can get good ideas here and this book is HUGE! Tons of recipes. Also I saw online — and rats I didn't save it so I'll have to hunt it down again — a recipe for Keto Brownies! that you make IN a crockpot! This is opening up a whole new world of possibilities for me. Onwards and upwards, I am on my way! Here's the cookbook…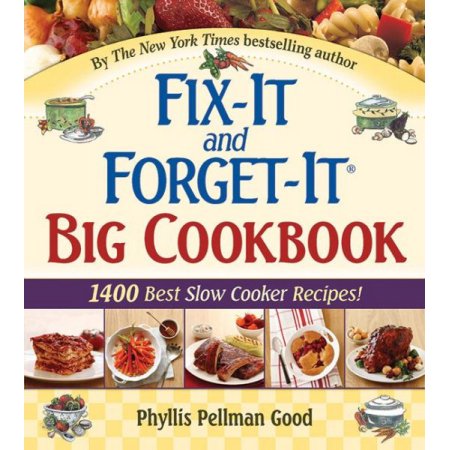 I would love to hear from all of you about your own crockpot cooking, favorite recipes or cookbooks or resources, and especially if you are doing the keto diet and using a crockpot, I'd love to know some good keto crockpot cooking or resources. Thanks so much to all of you who respond here on the blog!
Oh goodness gracious, it's smelling really good in here…


The Experiment ~A 365 Day Search For Truth, Beauty &
Happiness: Day 1 ~ Introduction To The Project
"Do or do not. There is no try."
Yoda