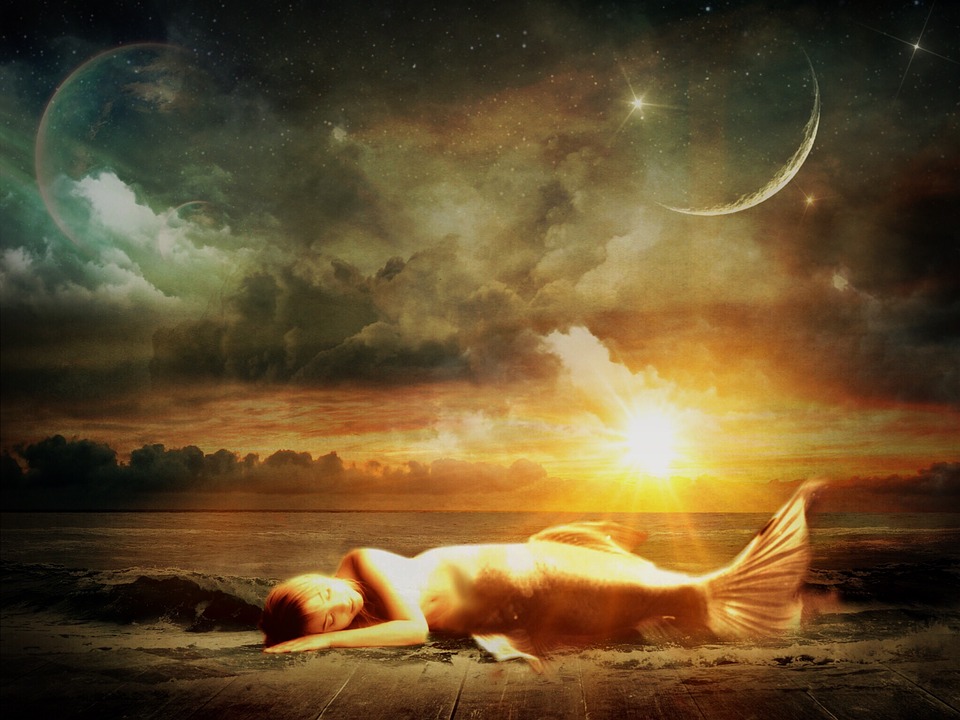 Isn't this image beautiful? It wasn't what I was looking for at all. I was looking for a picture of the moon, but I saw this image and fell in love with it. And I have adored mermaids since I was a very little girl. It makes me feel so peaceful. And it is a quiet, peaceful night. I had planned a very different blog post for this evening but it would be long and a bit complex with links and resources and frankly I was just too tired. I had to go out for therapy today, and after therapy I had another appointment that stretched on so that I didn't get home until almost 7 p.m. I am rarely ever out that long, and the pugs were beside themselves and needed to go out, have their dinner, and get medication, and by the time I did all that I plopped down in my desk chair and just kind of sunk into a tired stupor. I was feeling peaceful. I communed with Mama Moon for a long time when I was out with the pugs, and then I just sat here quietly and thought, no, it's important to show up everyday but it's not important to do a big blog post everyday. So imagine me stretched out on the beach under the moon with my mermaid tale resting on the sand. I am that calm, it is a good night, I am thankful.
Oh, and in the meandering way my mind goes I thought of a movie you MUST see if you haven't. It is pure magic. I have seen it several times. It is about selkies (seals that turn into humans but eventually return to the sea), not mermaids, but I am in love with this movie. It is truly one of the most magical movies I have ever seen, the music and the scenery are so beautiful, and amazingly, while it has been on Netflix, if it's not now available they have the whole movie on youtube! The movie is The Secret Of Roan Inish. Here is a 2 minute trailer for a look-see and truly, if you haven't seen this movie you don't want to miss it…
I also wanted to share with you that I finished listening to an audiobook I got from audible. First of all I absolutely loved it, it is an enchanting story, just my cup of tea, BUT, BUY THE BOOK, don't get the audio version. I'm so sorry I did. The narrator was dreadful! I love audiobooks but a poor narrator can ruin a book for you and this one nearly did. I would love to read it some day in book form, it would be a much more delightful experience. But here it is, f.y.i. You can click on the cover to read about it on amazon and NO, I don't make anything from amazon, I'm not in their program.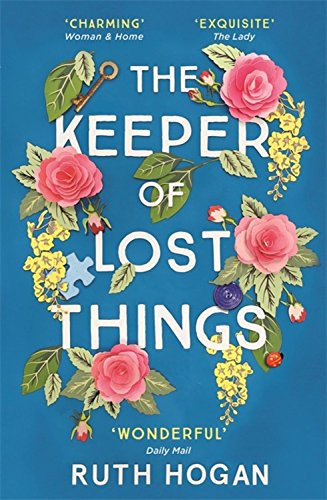 I have so many more things I want to share with you, things that will touch you and delight you, but this is enough for tonight. I think I'm going to curl up with the pugs and read for awhile. (Yes, I read REAL books at night!) And then I will watch The Rachel Maddow Show, the rebroadcast at midnight, before I go to sleep. I no longer have cable t.v but when I found out I could watch it live streaming on my phone I hooted and hollered to beat the band. It's the last thing I do before I turn out the light. I LOVE Rachel Maddow. And let me just tell you that I have NEVER been a news junkie in my life, never watched t.v. news programs, don't even get the paper, but I started watching this show — it's on MSNBC, broadcast live at 9 p.m. and rebroadcast at midnight — during the election coverage and I GOT HOOKED! She is stunning, unlike anything or anyone I've ever seen before. She rocks!
So off I go, the puggeries are making fussy baby noises all around me because they want to go out and hunker down. I never say no to the puggeries. Here we go!

The Experiment ~A 365 Day Search For Truth, Beauty &
Happiness: Day 1 ~ Introduction To The Project
"Do or do not. There is no try."
Yoda