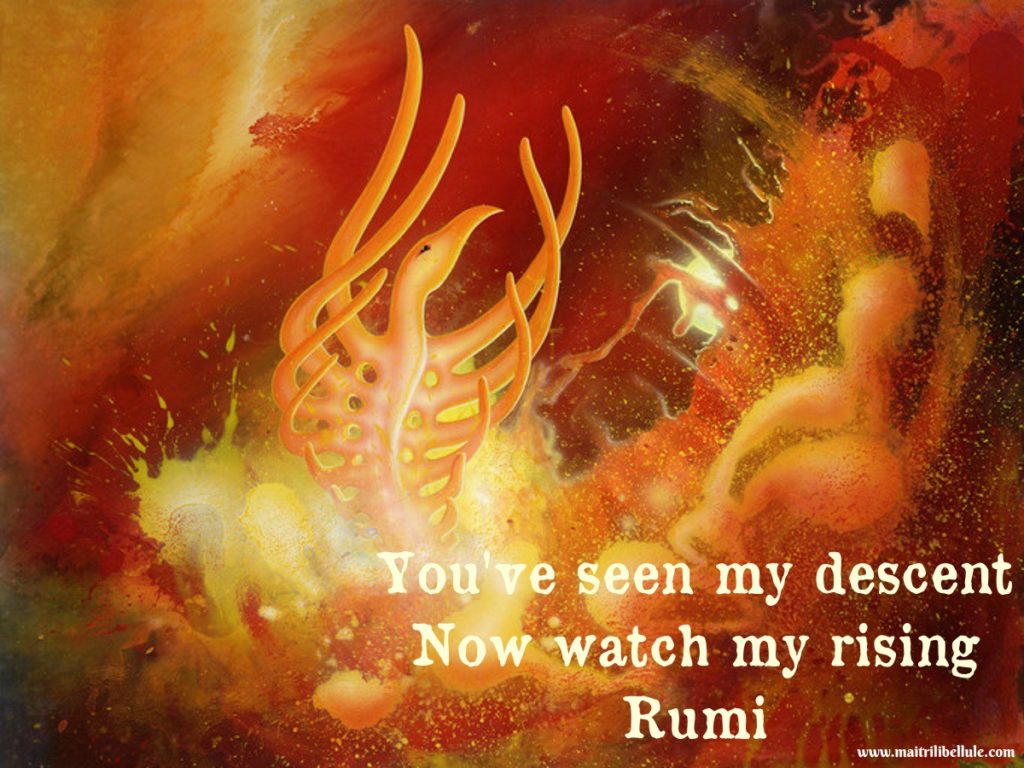 I can hardly believe it's been 4 years, and the truth is I wasn't sure how or if I would make it. It wasn't just the house burning down, and my 4 beloved parrots whom I had hand-raised and had for 20 years dying in the fire, or the life I'd built for 15 years and finally coming to my Dragonfly Cottage and making it a delightful, magical, cozy home — it took many years to find all the things that made it my dream home — and there was also a lifetime of memories here too in photographs and files, books written, so much — and losing all my financial security in the aftermath, having nothing to hold onto, to believe in, to imagine, everything, in every imaginable way, was gone. That night of the fire wiped out a whole life and finally there was nothing left but the fire and what came after it, and what came after was bleak, heart-breaking, paralyzing. As time went on I didn't see how I could go on, or why? What was left? And the night the Mobile Crisis Unit was called last Spring I didn't know how I could go on and I didn't care. My descent into darkness was complete. I was finished. Or was I?
The truly amazing thing about being human is that while we are still alive there is always at least a slim thread of something that keeps us tethered to life, something we hold onto even if not consciously. In the midst of the deepest darkness there is still just the tiniest spark of light. For those who are no longer able to find even that tiny spark suicide seems to be the only reasonable answer. They let go, they move on to the other side by whatever means they decide on, and it is done. And the sad thing is that there are more and more suicides. How can we help? What can we do? Well, first of all we don't try to help other people unless or until we take care of ourselves first. Yes I had a good therapist, I was on medications that were carefully managed, they helped when I was critically mentally ill, but these things just helped me hang on, they kept me alive, but they did not help me live. That was up to me.
After the fire it was my daughter Rachel that stepped in and took charge. She helped me find a clinic I could to to because I no longer had insurance, she helped find government programs through which I could get therapy and other help, she helped me figure out and manage what little we could find for me to live on, she was my help, my comfort and support, my angel. She saved me, she helped me hold on, and she was the one helping me through many months last year of utter darkness when I cried my way through the days and could barely hold on. It was she with me that terrible night last spring. She is the one who called the mobile crisis unit, she went with me to doctor's appointments, she was constantly there for me. I am quite certain I would not have made it without her. I don't see how I could have. If you don't have someone to help you, well, you must, even if it's calling a crisis line, do whatever you have to do. But finally you wake up each day in your own skin. Finally, as I said, it's up to us.
The turning point for me was doing a 30 day blog challenge in September, and I tried hard, I wrote most days, but not all. I was writing but without purpose or direction. On September 22 something in me began to wake up, just a little bit, but there was an inner calling. I knew I had to take action, had to begin, some way, somehow. I started this 365 day experiment that day. I was depressed, I was afraid, but I knew something had to change. I wish I could convey to you, really help you understand, and feel, with what trepidation I began. I knew one thing, that I had to search for happiness, that it wasn't just going to find me. Even if it was one tiny bit of something each day I had to look for it and I had to write it down, here. I had to show up and I did not have a choice because if I gave up on this I was giving up on everything. I started and I continued on, today is the 137th day. There are still days it is hard to show up but I'm here and I'm going to be here. In the beginning many days I had to make myself show up, it wasn't easy, I was afraid, how could this work and even scarier what if it didn't work? Then what? The one thing I knew for certain was that it was up to me and by God if I didn't honor my commitment I would end up with nothing. And if I didn't know anything else I knew that that was no longer an option and that if I fell down some dark hole it would be my own doing.
And you all know everything that came after that, this blog experiment growing by the day, the change in diet that has created miracles in my life, and the realization, finally, that all you have to do is keep showing up. As Emerson said, and I shared yesterday, "Do the thing and you will have the power." I have done the thing, and I am continuing to do it, and I don't know what will come next but I know for certain that I am indeed rising, a little more each day, that by showing up for life, and trusting it, and doing my part I have become powerful. The Phoenix has risen. she continues to rise, and oh, the view from up here is amazing!
The Wild Woman rises like a Phoenix from the ashes of her life, to become the heroine of her own LEGEND…
Shikoba
I read this quote this morning and I thought yes… YES! I have risen from the ashes of my life, from the experience and memories of the fire. And who I am, who I am becoming, is a person who didn't exist and never could have before the fire. Living through the fire and the aftermath has made me stronger. From here I am building a new life, I am writing a new story, and I am the heroine of my own legend.
I am here, this is now, watch me rise!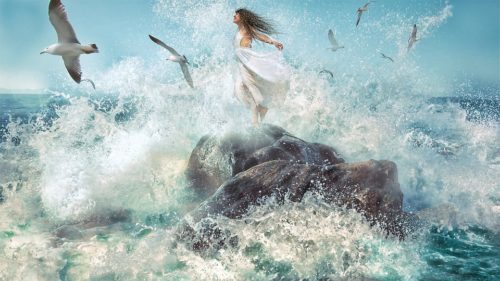 The Experiment ~A 365 Day Search For Truth, Beauty &
Happiness: Day 1 ~ Introduction To The Project
"Do or do not. There is no try."
Yoda