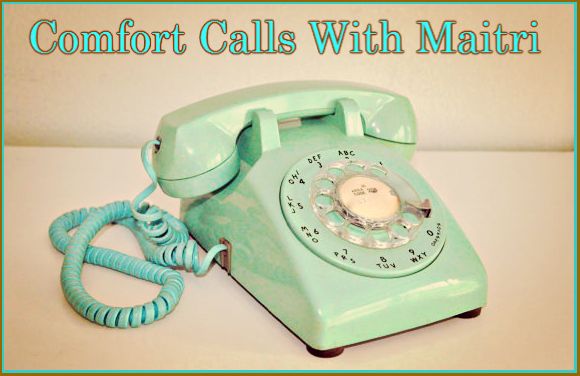 It is time. As the blog experiment goes on, and I share about my life physically, mentally, emotionally, and spiritually, people are contacting me because they want to speak to me. I am deeply touched and honored. I have been a teacher, a mentor, and guide for 40 years. I am not ready to do formal mentoring again but the Comfort Calls are a way to gently support, listen to, and share with others who need a friend on their journey. Today for 45 minutes I shared with a lovely woman about the ketogenic diet. On that I share as a lay person for whom the ketogenic diet has been nothing short of a miracle. I can support and share resources but of course I do not take the place of a health care professional. I make that clear. But I have a tremendous amount of resources and my own journey to share. The call today was delightful and inspiring for us both.
From the Comfort Calls page…
"I have taught journal keeping classes for 40 years. I am a Reiki Master and a Shamballa Master Healer. I am a mentor to women using mindfulness and other creative practices to help them lead a full and centered life, to help them achieve their goals and find inner peace. I am an ordained Interfaith minister and as well have studied many other spiritual paths. There is so much more, and in the last years when I have loved mentoring I have also found a deep calling to offer solace, gentle guidance, and to offer love, compassion, and gentle kindness to those who need an ear and a shoulder. I call these "Comfort Calls With Maitri" and while I may implement tools that I used in mentoring calls these calls are far less formal, a chat with a gentle guide, someone to listen to you with reverence, and to hold the space for you to share your feelings, so that you know that you are heard and that your feelings are important. One needn't feel alone and lost, and as I have often felt that way myself I know what this kind of support can mean."
My life and work are growing in the most amazing ways. Until my Patreon page is up and my book finished this is one way that I can be of service to others and my heart is soaring as it all unfolds. When the time is right we are able to see what we need to see for our life right now. Slowly, and with confidence, I proceed.
I hope you are all having a beautiful Sunday. It is a grey, rainy day here but I find these days to be so soft and soothing. I am resting gently in this loveliness. I am accepting all blessings with joy. This moment is sublime, and the thing is, our whole life can be. Of course there will be trying times, hardships and sadnesses will come, that is what it is to be human, but there is always, on the horizon, the lightness and joy of being, and when we are mindfully aware we will find it once again. I wish you all this beauty, love and light. It is there for you.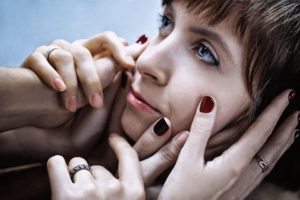 With so much love…

The Experiment ~A 365 Day Search For Truth, Beauty &
Happiness: Day 1 ~ Introduction To The Project
"Do or do not. There is no try."
Yoda