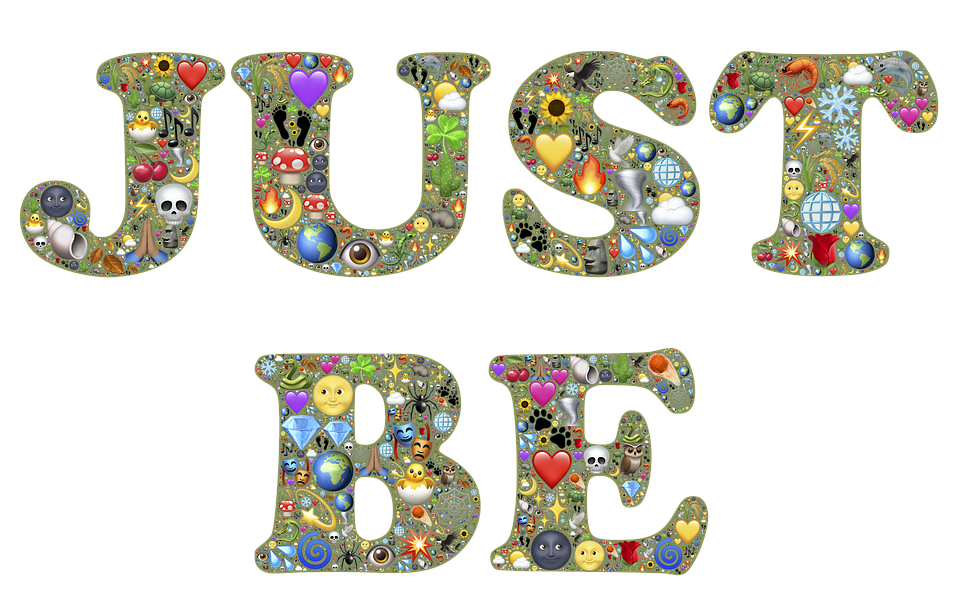 Day 2 of the 30 day meditation challenge. I am starting the year off with with teacher Susan Piver of The Open Heart Project.
I lit a candle — in this practice you meditate with your eyes softly open gazing upon a fixed point. For me, it is the candle flame. You meditate with your eyes open because this is a practice of awareness. I meditated for 10 minutes until the gong sounded at the end. I am sitting here very peaceful. What I like about the words above, "Just Be" is that they show all the activity in the world around us, swirling, crowding in, but a meditation practice helps you Just Be in the moment. You follow your breath, your whole being is centered on the breath, breathing in, breathing out, for those 10 minutes nothing else exists. You end the meditation at peace in a profound way, and it stays with you once the meditation period is over. I am so calm right now, I am at the state that I seek and want to maintain, a state of peace and ease. I walk into my day gently, silently, no rushing, no wayward emotions, nothing but this moment, right now. In this moment there is all the peace that one might ever have in the world.
In this moment the pugs are sleeping and snoring around me. I gaze out the windows to watch a steady stream of birds coming and going at the feeders, my fireplace app that I live with every day is popping and crackling, my little heater beside me hums as it warms me, my Christmas tree lights still blink and bring me joy. I have written all the little movements and small moments so far in this day in my logbook. I have picked my Journey of Love Oracle Card today, it is called "She is The Moon," and counsels me about the wisdom of patience, about the fact that things are happening in my life in perfect timing. I can see that though it is hard. My weight has been stalled for weeks even though I am eating perfectly on the ketogenic diet. It is so frustrating, but I know other good things are happening in my body. I have an appointment for a physical at 1:30 today. It will be good to have everything checked out and charted, all areas of my health, my bloodwork. This is a perfect time, nearly 3 months in and roughly 25 pounds down, to check other areas of my health. It is not happening fast enough for me, but weight is only one factor. I just have to do everything right each day and I am, and I must be patient as this body which has been very overweight for some time is finding out how to adapt to this new way of eating when everything in my body is changing. Stalling is a normal part of the process. I must have patience.
In this moment, just after meditating, I am noticing something rather astonishing. I feel no pressure about anything at all. I am so at peace, I just am. Letting go of all the plans I had about building my mentoring business again at the present time is such a blessing. This is the year I focus on my body, mind, and spirit, allowing each to come to a place of wellness that will create a new balance in my life. So many people push, push, push, rush, rush, rush, promote, promote, promote and their lives are a frantic search to make more, more, more. We all need to be able to survive, to pay our bills, but this year is an experiment in doing my work with all the love in my heart and then being open to receiving what comes to me in return. The Universe is full of delights and surprises!
Later…
Well it is now 8 p.m. I didn't have time to finish the post before going to the doctor and oh mercy me was my appointment ever good! It was full of what we call Non-Scale Victories (NSV)! And she loves keto! She knows a lot about it. She told me not to worry about hitting plateaus, that it's normal, and that 25 pounds in less than 3 months was great! She said it's much better for you to lose slower. And her daughter had a health problem for years, a serious one, and she went on the ketogenic diet and it completely reversed, it was a miracle, and she feels great today. My blood pressure has never been high, always normal, until about the last 6 months or so. It wasn't high high but it was pretty high for me. Well it dropped 30 points and I am normal again! AND my A1C was 5.5, NORMAL, I've been pre-diabetic for the last 3 years. I am totally in the normal range now. The doctor was amazed and thrilled. And she told me to keep on keeping on keto! She thinks my numbers will be really good with all my bloodwork, I'll get those results in the next couple of days. But the ketogenic diet is the best gift I gave myself in 2017 and now I'm committed to it for life. It's thrilling!
I will leave you all here with a hug and a goodnight and sweet dreams. I'm ready to tuck in with the dogs and watch  Mindfulness: Be Happy Now again for the 3rd time. Oh, it is SO good! I'm going to take notes tonight. Adding daily meditation to the ketogenic diet will improve my health and well-being a lot. It feels so good to be taking care of myself. It's all part of a deeply spiritual journey I'm on and it feels so good…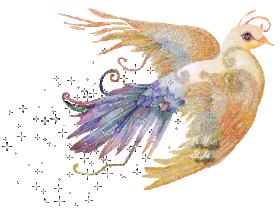 The Experiment ~A 365 Day Search For Truth, Beauty &
Happiness: Day 1 ~ Introduction To The Project
"Do or do not. There is no try."
Yoda