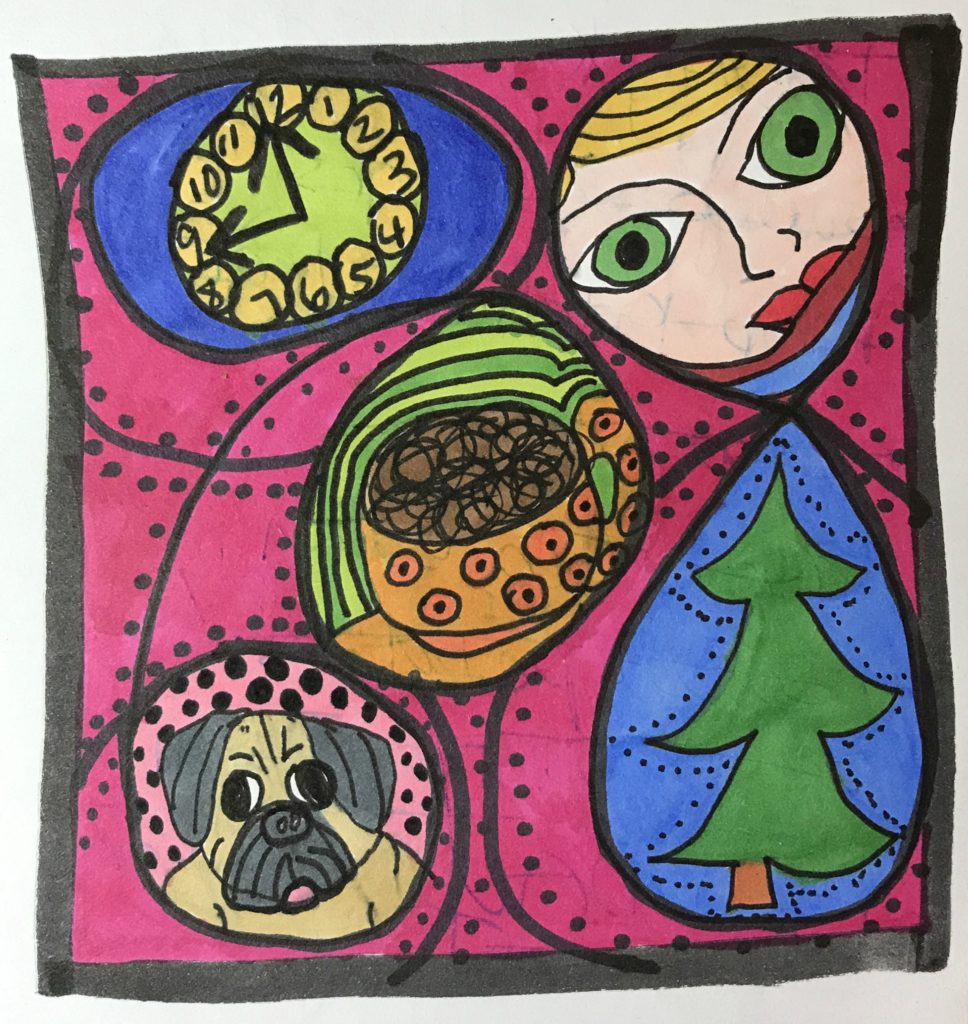 I have not been able to write here since the day before yesterday. My brain has been frozen. I have been watching the weather news about Hurricane Irma live streaming on my phone because I don't have t.v. Irma is coming up our way to the coast of the Carolinas but I have friends who are very dear to me in Florida that I am really worried about, and then the hurricane is supposed to sweep up into the Atlanta area — that's where my son, and daughter-in-law, and grandbaby are — and then it is headed up our way to the coast of the Carolinas, and there is another hurricane coming along after Irma, and Texas has just been and still is going through horrors from Hurricane Harvey, and my tooth hurts so damned bad!!! Getting a blog post done in the midst of all of this was just impossible yesterday, and today, tonight, it's now nearly 10 p.m.. But I'm here, I just wanted to be present for a few moments, I just wanted to tell you that if you are in the path of the hurricane I love you, and I'm praying for you, and would you pray for us too? (And I wanted to keep up with the September Writing Challenge With Effy Wild, I'm so ashamed that I missed yesterday!)
I'm trying to nudge my brain but it is as if mired in mud, unable to think any single thing. When I close my eyes I see the pattern of the hurricane swirling around and up and up and up because I've been watching it all day in a horrified kind of fascination. When you watch it happening it doesn't seem real, when whole islands have been over 90% destroyed your brain just can't expand enough to take it all in. I have kept thinking, "I've got to do a blog post BUT OH MY GOD LOOK AT THAT! as buildings and cars are swept away, and where are the people? And my friends are down there, and it's headed for my family, and it's coming this way! Maybe it's just me but I'm not finding it conducive to writing a blog post.
So I drew my world today. Me, and a cup of coffee, and one of my pugs, and a tree because my house is surrounded by old trees and I love them and they're beautiful and I hope they'll still be standing by the end of the week. And a clock at 9:00 when I was finishing this ZenDoodle and realizing that was all I had to offer. It is kind of a snapshot of my life in the present moment, although I'm no great photographer nor am I a great artist. I just doodlydoodlydoo and it helps my mind stay a little calm. And I just wanted to say hello to you.  And now I am going to get in my safe cozy chair with my big soft blanket with my pugs and watch more news on my phone and see how close the hurricane is coming to my dear ones.
That's tonight, that's all I have to give, I am blowing you a kiss…