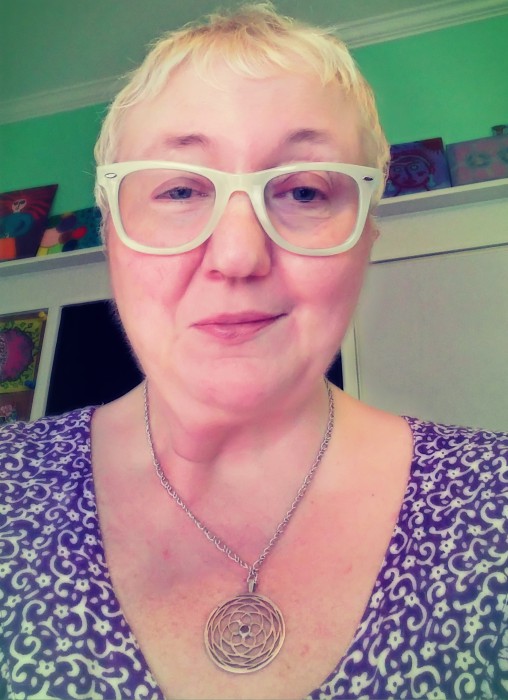 I am trying to figure out what to do with my life. I am as if a caterpillar whose skin is too tight and who has gone into the cocoon to shed the too small outer layer to undergo metamorphosis and become a butterfly. But right now I am still a caterpillar, I am uncomfortable. It hurts. I am so preoccupied with the physical responses to early transformation that I can't see or think clearly. I am 62 years old and nothing that I have ever done before in my life seems the right thing to do now and it isn't the time to go a new direction. Where am I, when will I be through this?
I am afraid. This week there is a meeting to see if I will be able to stay in my home. There is a lot riding on this meeting and it is a complex situation but one we think could be good. I won't have any peace of mind until I know the outcome and I'm sure this is a big part of my problem. I am frozen in time, unable to  move forward, not wanting to go back. That's not exactly true. There was a time before the fire in 2014 when I thought I had found the answer to happiness and the life I wanted but it all went up in a blaze one awful night and nothing has been the same since. I am not trying to keep hashing over the terrible trauma that the fire was but it really did change everything for me and my life hasn't been the same since. We all enter our 60's in different ways. I turned 60 as the dust was settling after the demolition of the house that was and I have not found my way to firm footing yet.
I have been a writer, a journal teacher, a small press publisher, an artist, a mentor, and more, and I am trying to pick up these pieces and examine each one of them and hold them up to the light to see what I can see from this juncture. There are odd shapes and broken pieces and none shine as brightly nor can I see any of them as clearly as I once did. I have to do something and my bipolar disorder and other mental health issues keep me from working outside the home. I need to earn money and I have to do what I know. I know a lot, I have a lot of experience in a number of things but I am positively lost when it comes to trying to find my way into what I should be doing now. I am sifting through the parts and pieces of myself and my past life and trying to fit them together in a whole new way. I am searching for answers.
How does one begin? It feels to me like the 60's are an in between stage, no longer considered midlife, not yet old age. We are past the age when everything seems possible but still young enough where there are potent possibilities abundant. How to find my way from the 60 year old who feels frozen and lost to the one who sees that there is still so much life to live? I know that there is, I am not hopeless, I am stuck, without the money to make choices that would allow me to feel free and able to sail into a new life, no, I must move slowly and carefully into the years ahead and find my way. This is not a bad thing, but it is scary.
I will find my way. I am picking up the pieces of my past lives and stitching them together like a patchwork quilt. What will I see when I finish? Something beautiful and colorful if unusual and I will find a way to fit the pieces of my life together in a whole new way. I am very interested in how one makes a new life past the meridian of midlife. I know that there are so many possibilities, I am excited just thinking about it, and I want to share it with others. Something perhaps that combines journalling and art and mentoring, I will find my way and help others find theirs. I am especially interested in working with women midlife and beyond, and I am hoping to make friends with women who are older than me and learn from them. Older women are beautiful and wise, full of deep wisdom and I want to learn from them. They are grace personified. That is what I want to grow into. That is what I want to teach.
There, I am touching down on something real. I just took a deep breath and my shoulders dropped from a stiff position rooted in fear. I am less afraid when I can see my way clearly through this time and into the days ahead. There is life for me beyond these scary days, there is work for me to do, there are people for me to teach. I have been a teacher for forty years, it is a big part of who I am, and it is the basis for who I will be moving forward. I can feel myself coming closer to picking up my pen and my tools and carving a new path before me. Yes, I can feel it, it is coming. I will make it, it is time, I can do this, oh God, I can do this.
I hope if you are reading this you will stay with me here, watch me, listen, and perhaps come with me on this journey. I promise it will be deep and wide and wild and potent. I am finding my way now, and soon, very soon, I will turn around and reach my hand out to you. I will give my whole heart and soul and life. I am the Phoenix Rising, I have been through the fire, and I am finally ready to take flight. Oh God yes, it's time. This will happen. It is happening.
Amen & Hallelujah!