NEW GIFT BOX TONIGHT * SATURDAY * OCTOBER 25, 2014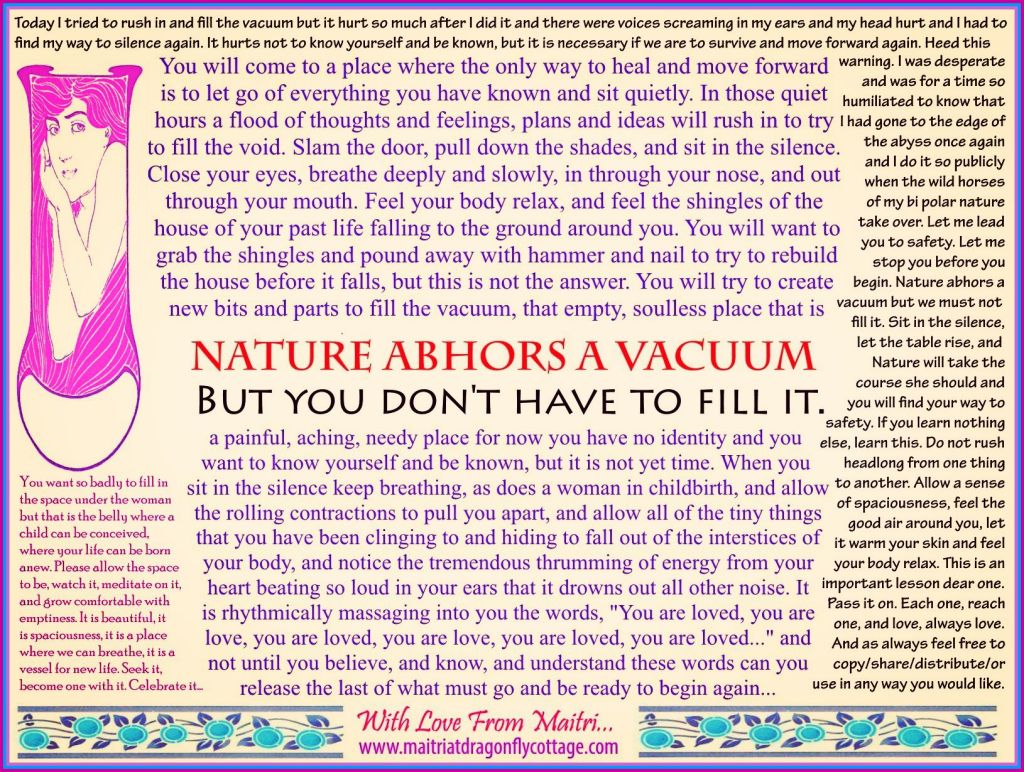 "Nature Abhors A Vacuum."
Dear Ones…
It came to me one day last week that I had a strong urge to create something but I don't currently have the steadiness in my days and the ability to concentrate to do any larger works. After 8 long months my house that burned down on February 5 will be ready to move into the last week of this month and it is CRUNCH TIME. I am having to get a mountain of things for the builders, and, have applied for disability the wheels are turning with a mountain of paperwork to go through for that process. But if you were born to create you have to or your feel adrift, lost at sea.
Too, I am really moved to take a whole different approach to the work of my heart. I have closed the work with the women's group for now meaning we are active IN the group but no incoming members will be accepted until sometime this fall after I am moved and settled. Another thing that has become very important to me when I start putting work on this site to make income is that I would like to make it on a Donation basis. I will be experimenting with these things, again, after I am settled back in the cottage. It also depends largely on what happens with the process with Social Security but I have a good feeling about it and just continue on.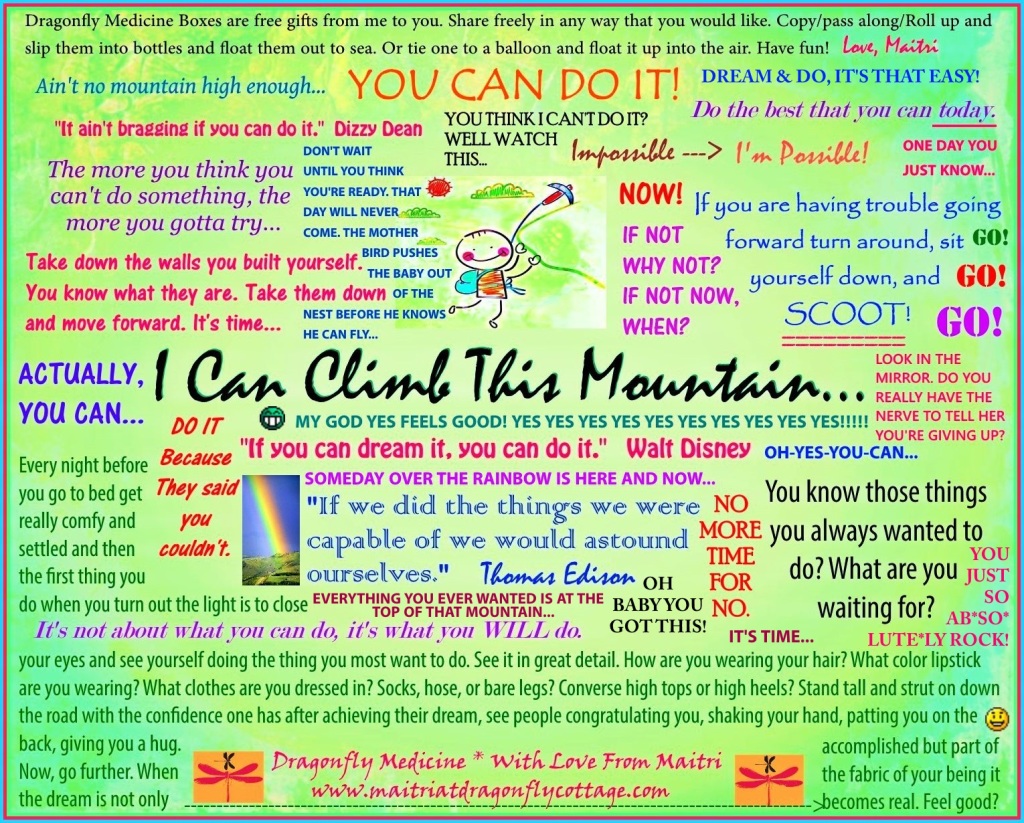 "YOU CAN CLIMB THAT MOUNTAIN!"
Finally I was really moved to just create some things to send out into the world like little love notes in bottles. To that end you will find more and more and more of these, a few each week, and you can download them and use them however you wish. You may copy/distribute/leave on park benches or beauty shops or laundromats or co-op bulletin boards or whatever. Accept the love and pass it on.
HOW USE THEM: Click on the image, open it in new window, download and save. They make great desktap wallpapers. Just click the option to save as wallpaper or background. They can be enlarged and printed on cardstock at your local copy place to make a little poster for your wall. All kinds of ways to have fun with these.
I look around me and everybody and her brother, sister, and great aunt Nancy are trying to get online businesses going and you can't even visit a friends page without being faced with things for sale. NOW, please note that I have done this too and will be figuring out how I want to handle this in the future but I think it is important for us to create things to give away for free. To open our heart and reach out and say, "Here, take this if you wish, have fun, use it, share it, do whatever you want to with it. It's yours."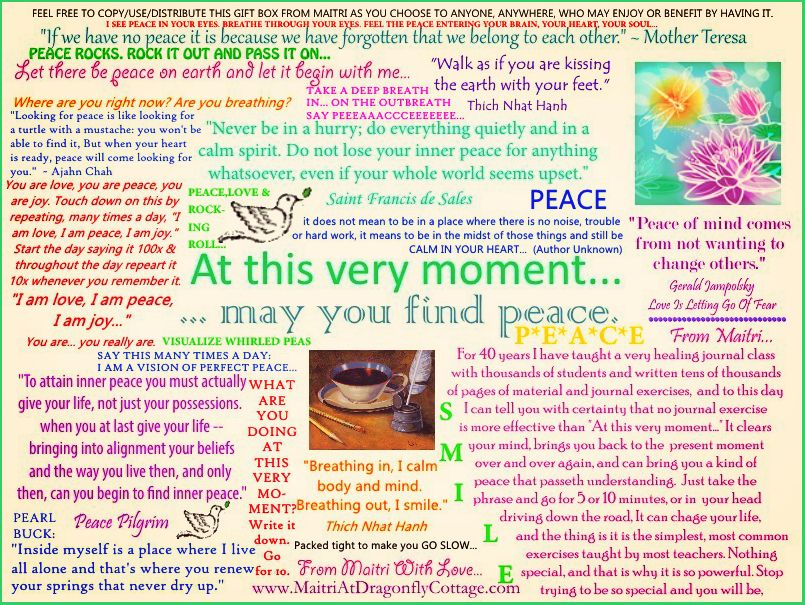 PEACE BOX
I am also watching with interest as people are terrified someone will copy them (I've been there too) when finally it doesn't really matter because someone can take an idea but they can't be you, and further copycats are easily found out and it doesn't sit well for most people. However, I also think it is a wonderful, exhilarating thing to create little things that we sail out into the world like paper airplanes and let them land where they may. Consider my little gift boxes to be just that, paper airplanes. Print a stack of them if you like them and just pass them along. Be my guest.
So come to this page anytime to find what is here, what is new, and download and have fun.I am sending you so much love and hope you enjoy these little love letters from my heart.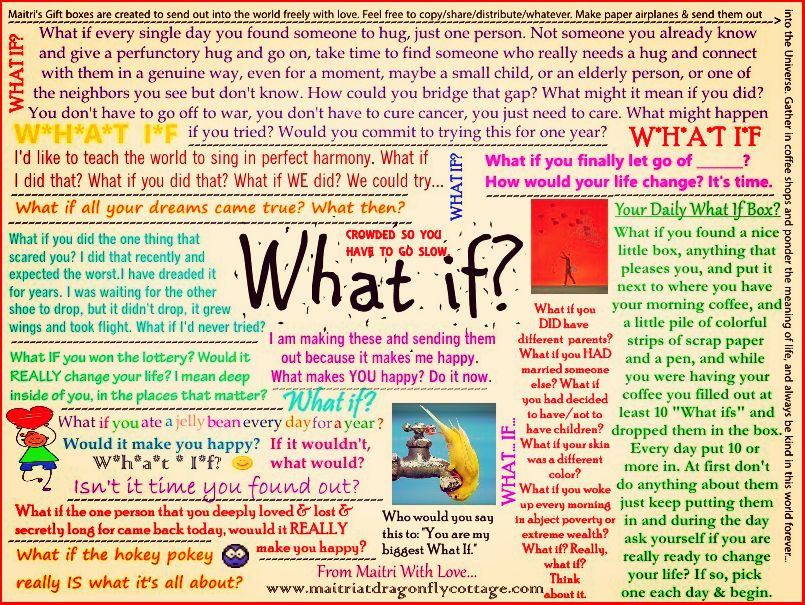 WHAT IF? BOX
Each one, reach one, and love, always love…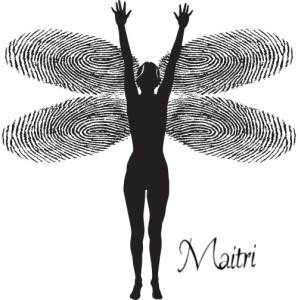 MORE BOXES BELOW…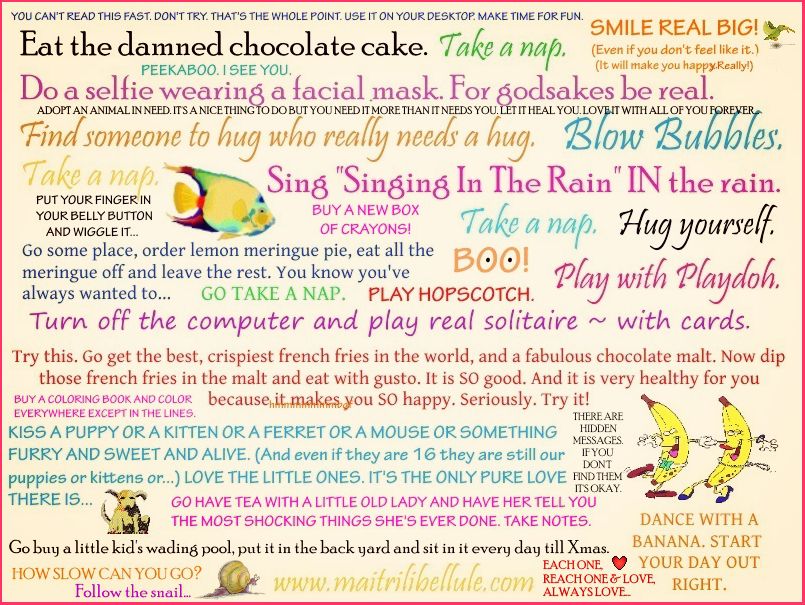 JOY BOX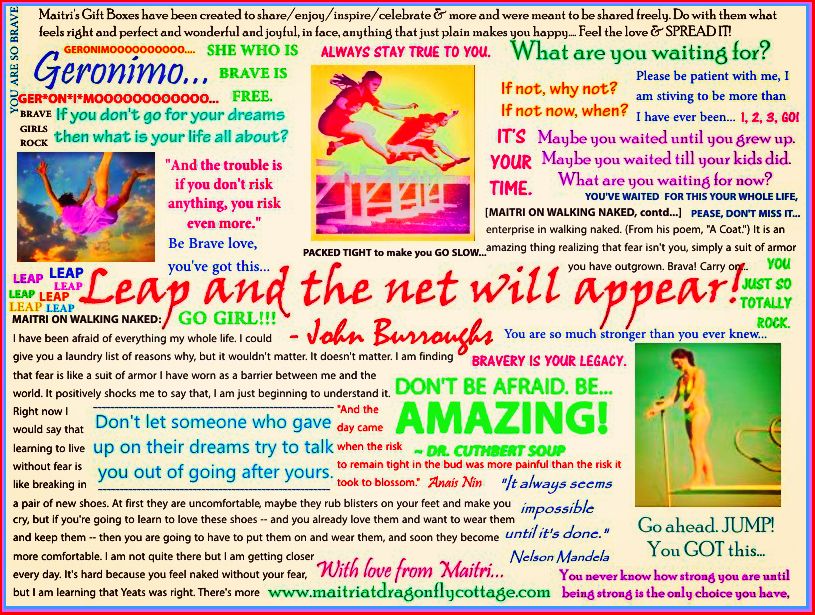 Leaping Net Box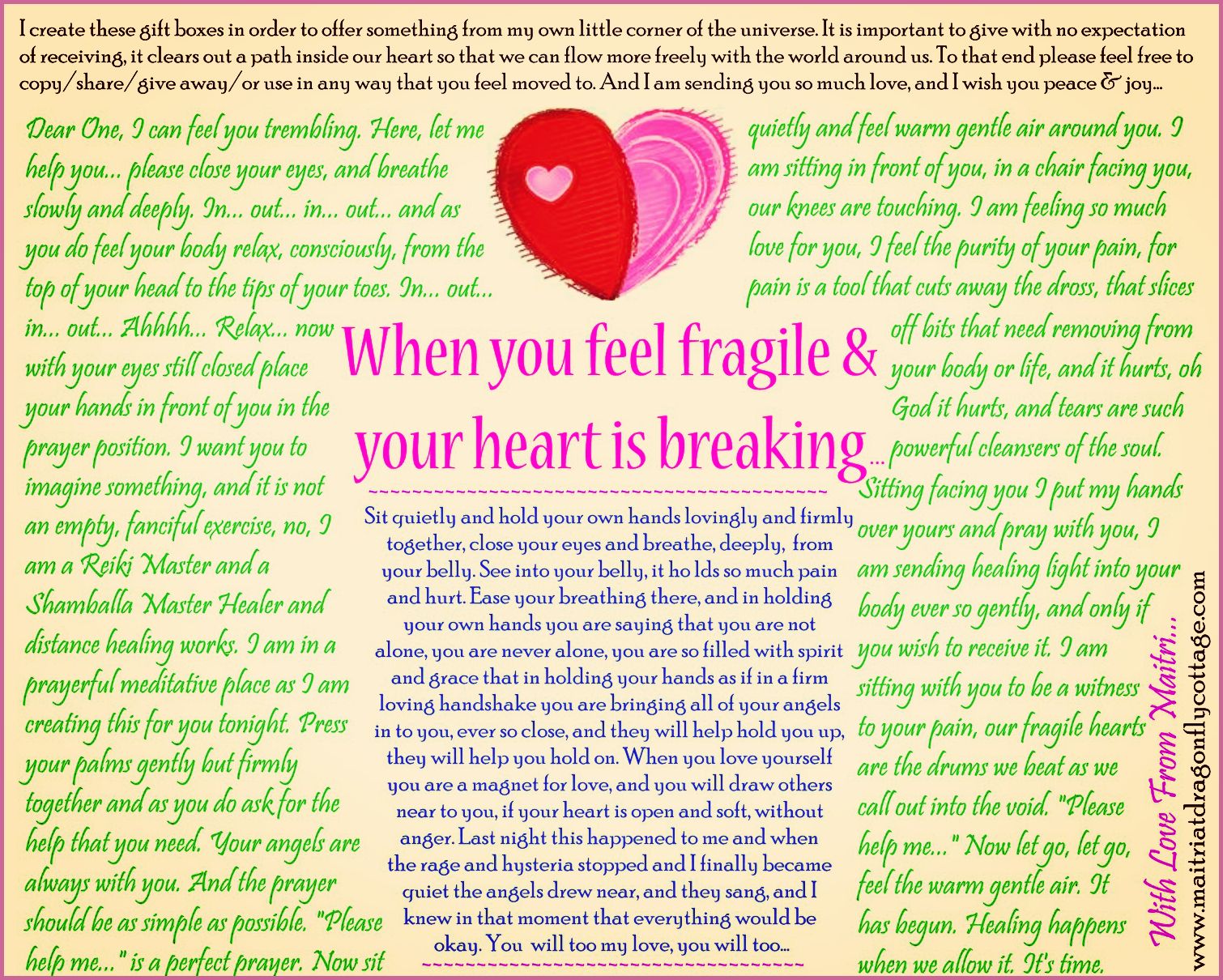 Fragile Heart Box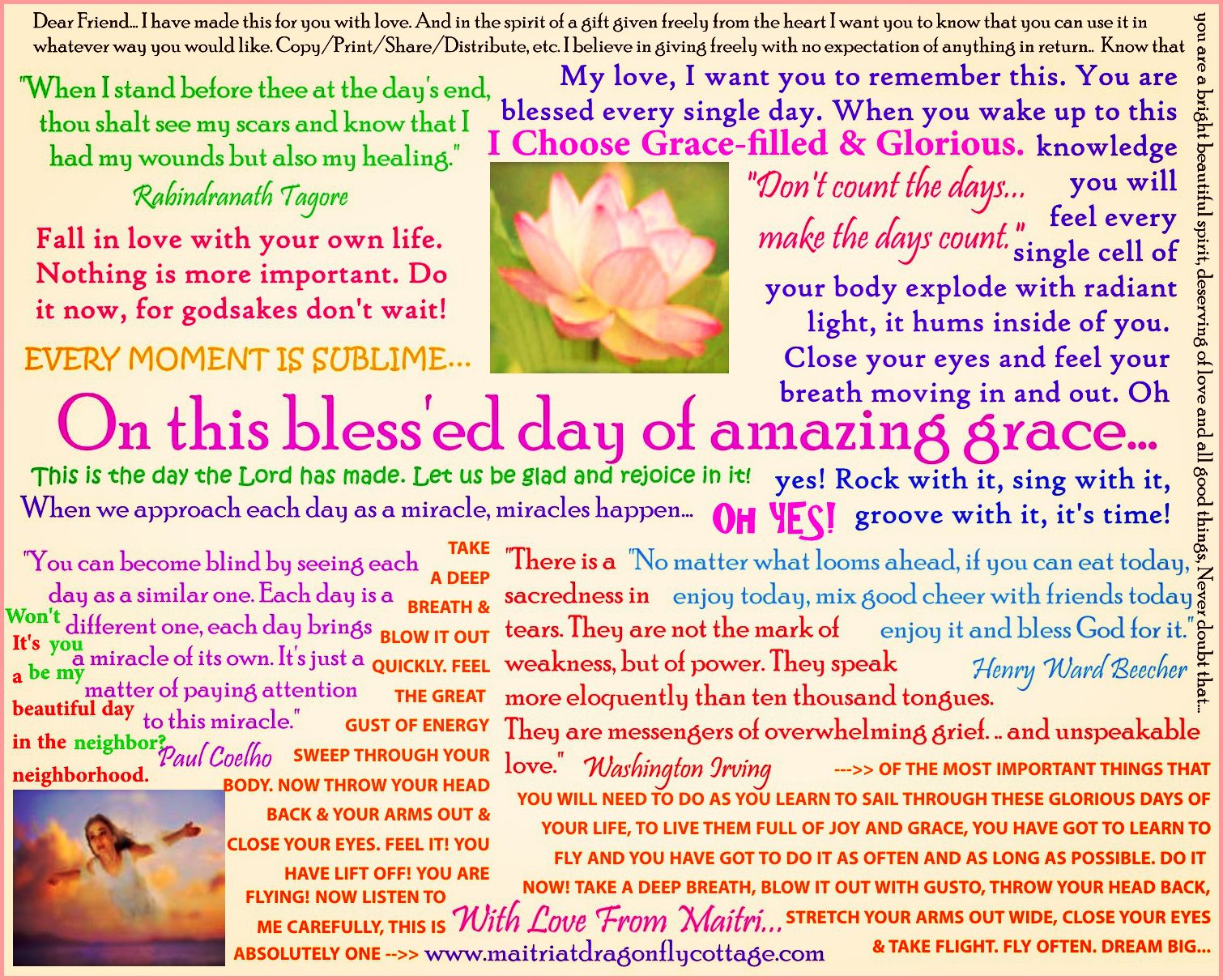 Bless'ed Day * Amazing Grace Box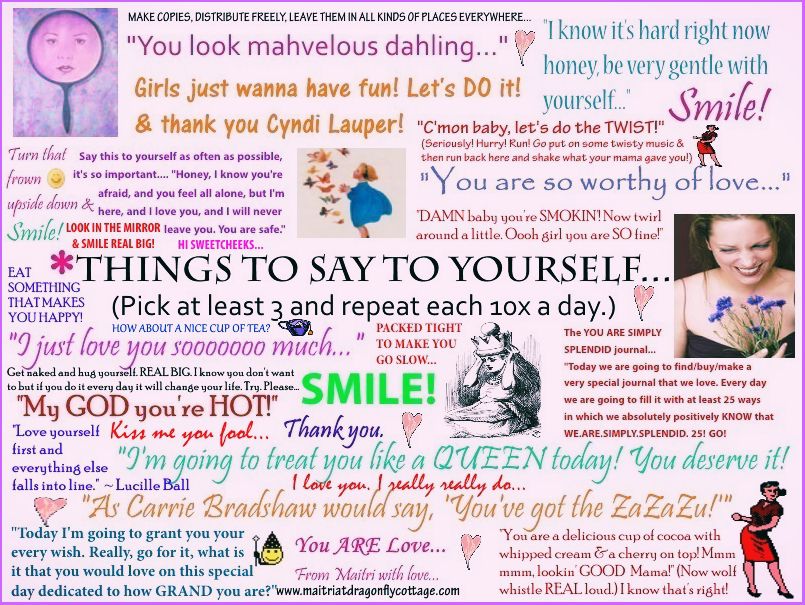 LOVE BOX NO. 1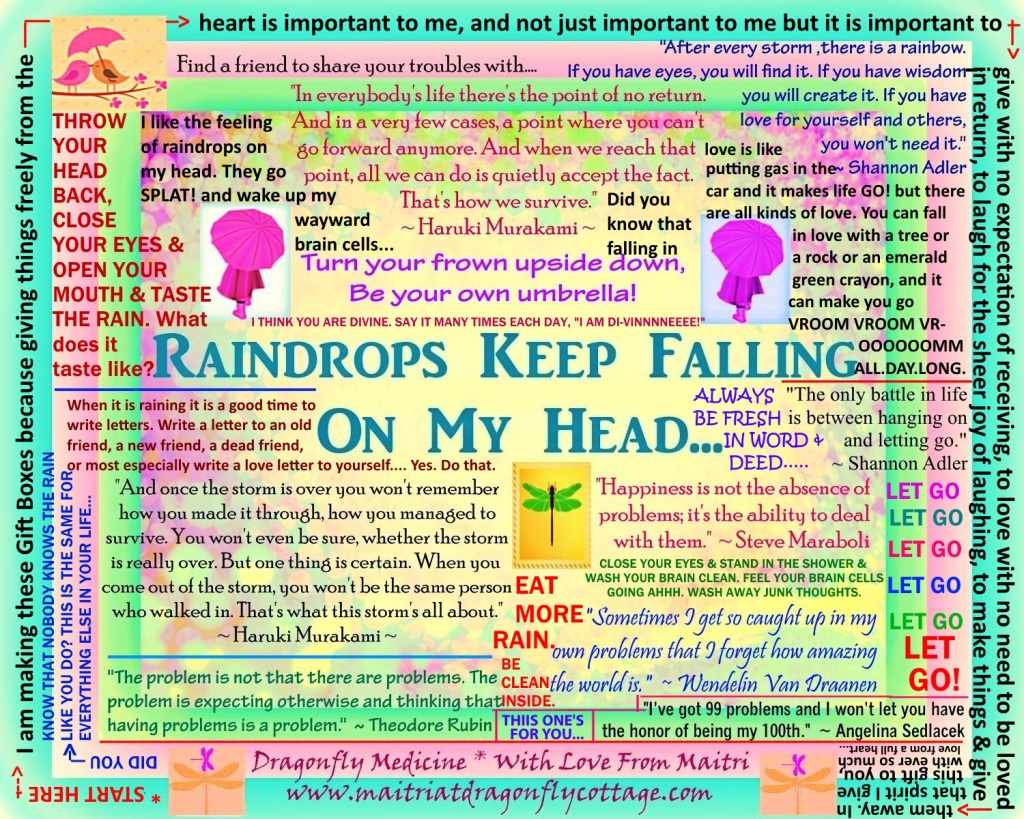 "Raindrops Keep Falling On My Head"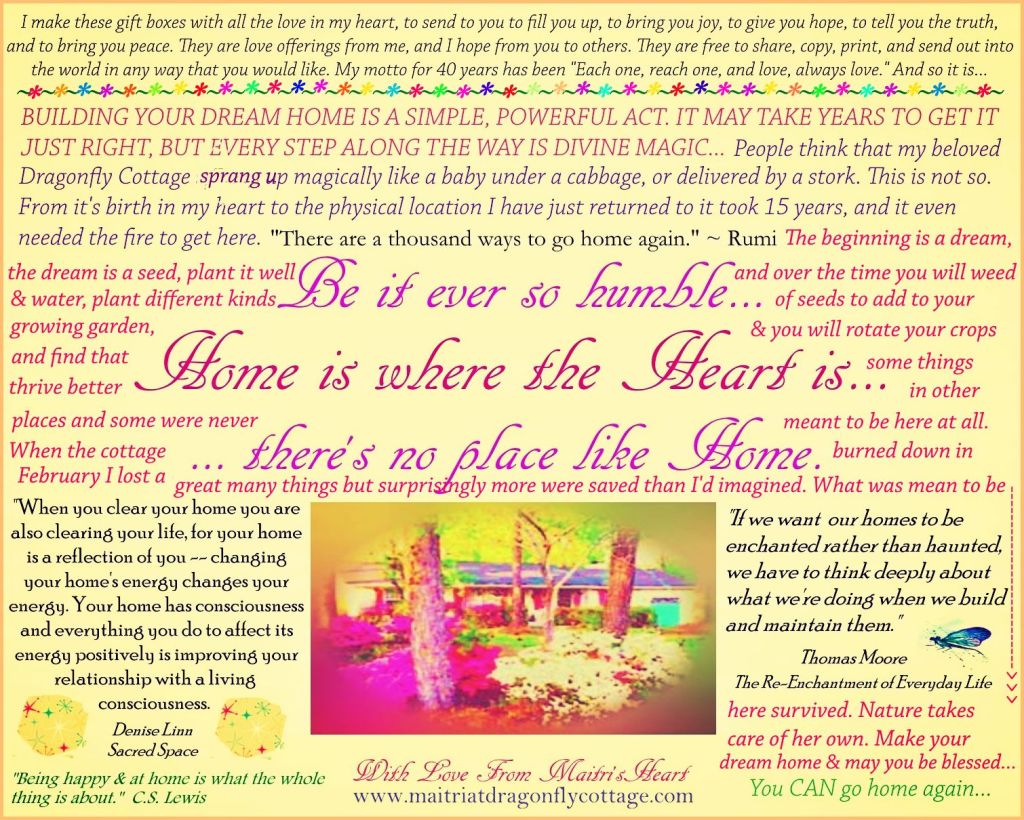 "Home is where the Heart Is…"
"I want to believe there is still time…"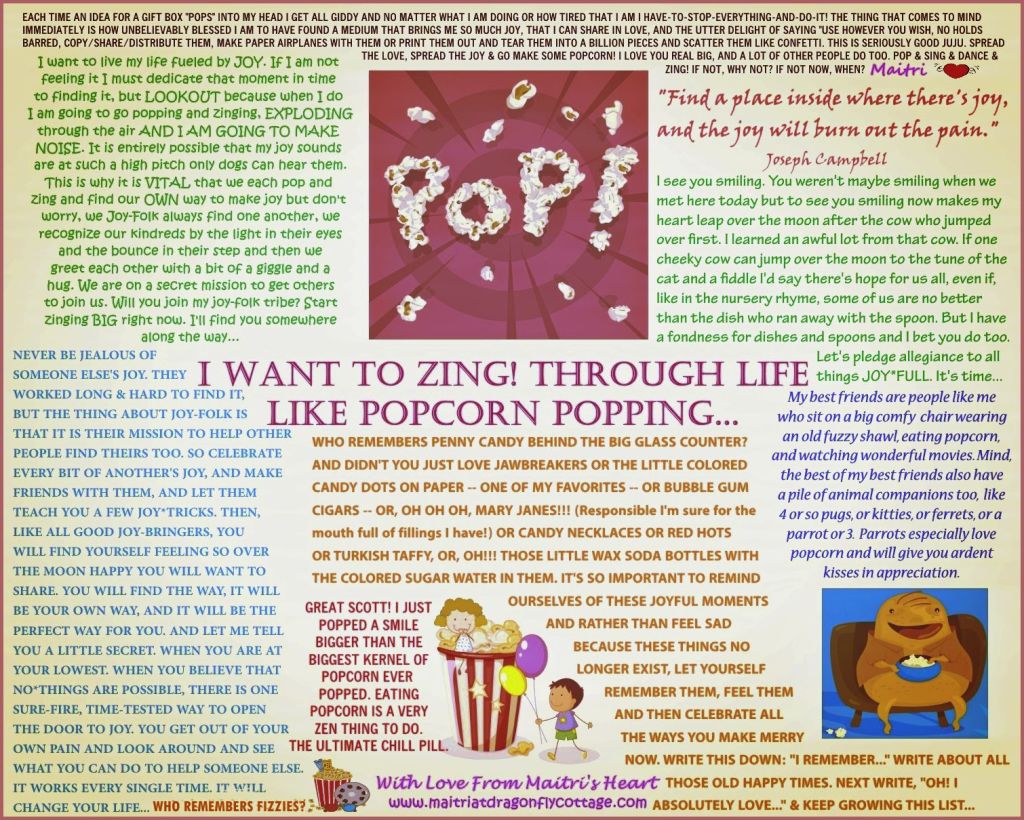 "I want to ZING through life like popcorn popping!"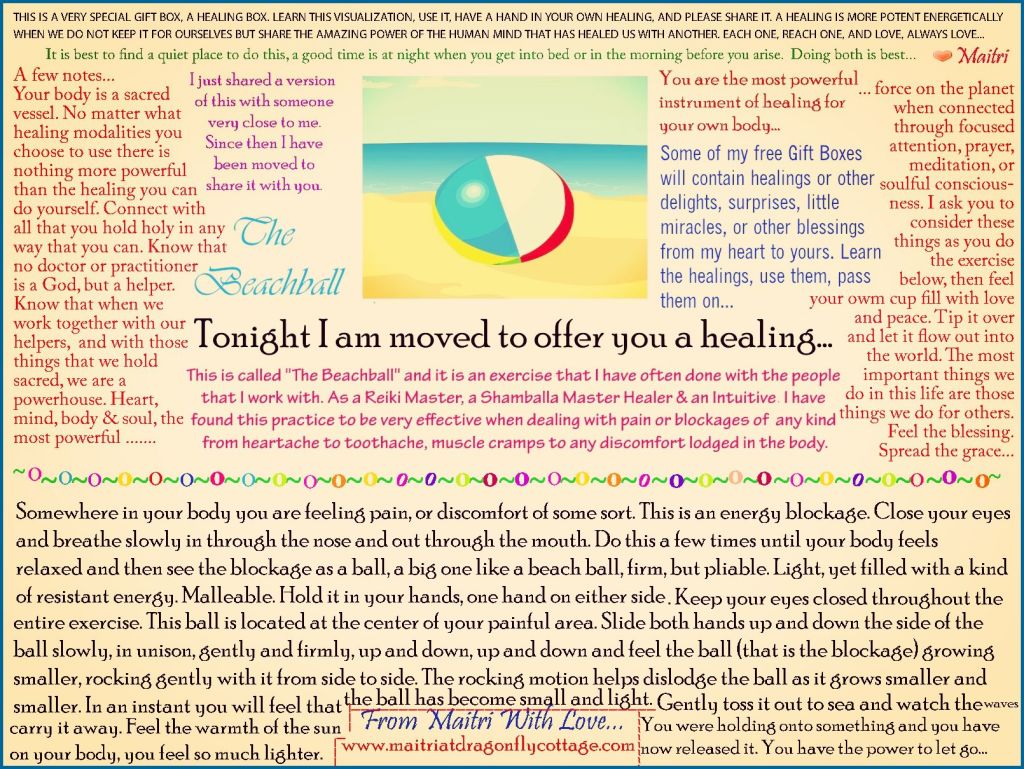 "The Beachball ~ A Healing Gift Box To Use & Share"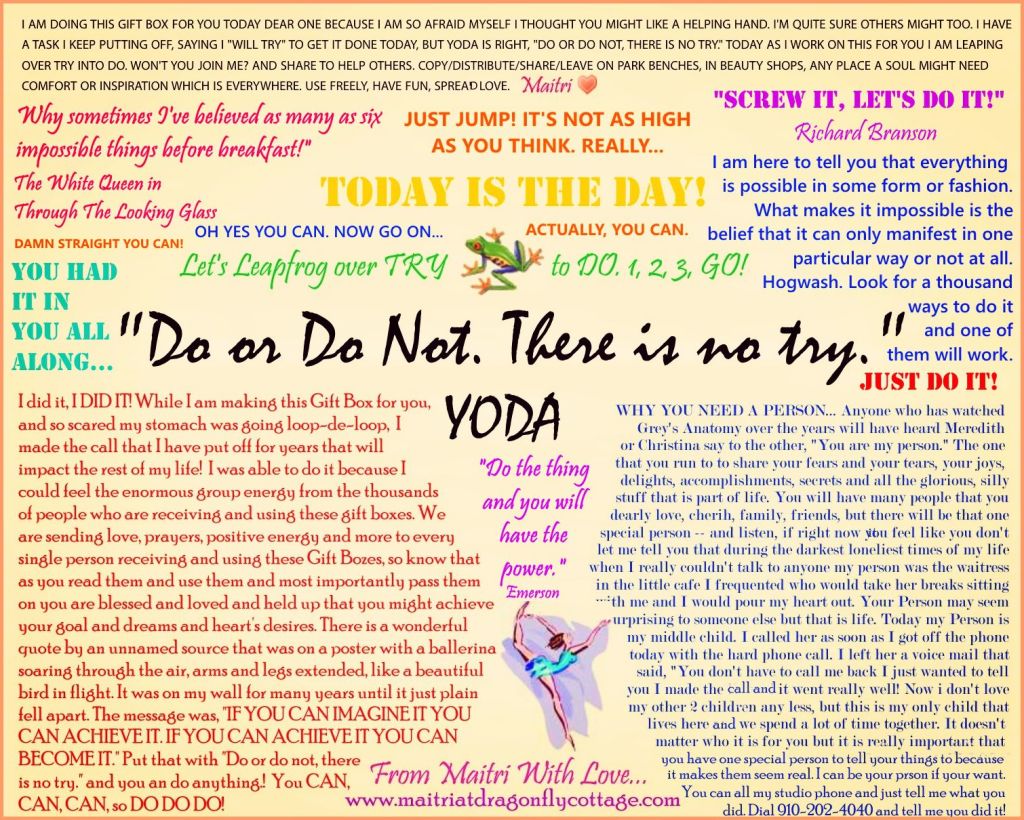 "Do or do not. There is no try."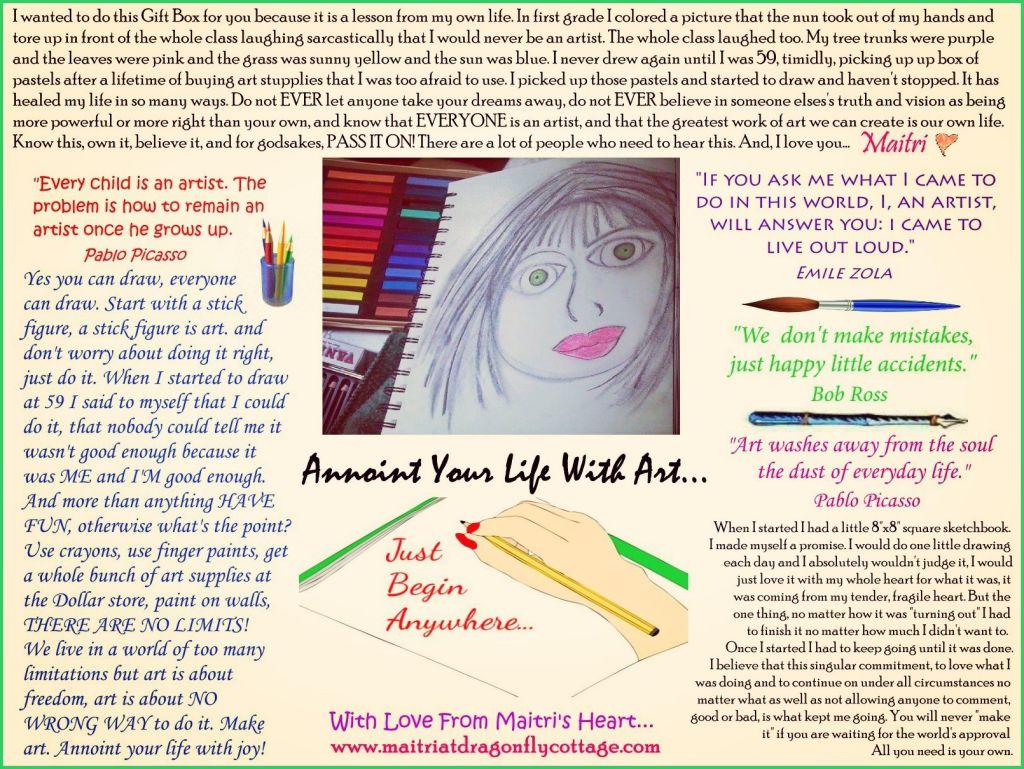 "Annoint Your Life With Art."