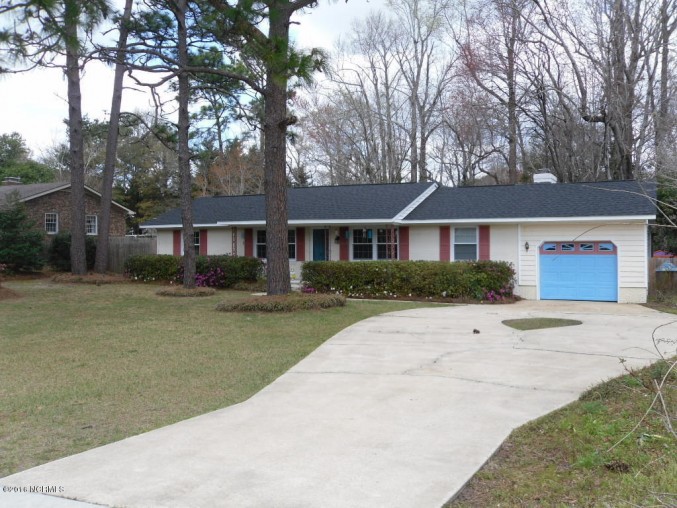 The House Is For Sale, But Life Goes On…
The house went on the market 2 months ago. Since then I have been as if frozen in a block of ice, so afraid at any minute the house would be shown and I would have to clean and get it ready that something in me became paralyzed. I did join the gym, and Weight Watchers, and I am down nearly 11 pounds, and I have continued to go to church on Sundays, all good things that I hadn't done before, but other than those things I find myself scared a lot of the time, anxious, worried the house won't sell and scared when I have to jump through the hoops one does when it is shown. I need to learn how to live my life "in the meantime."
The house is for sale but in the meantime I have a life to live. Every precious day, every moment, counts. I am working on the next issue of Pastiche which will go out on June 1, one month later than normal because life slowed down to a crawl the day the sale sign went up. It's hard to breathe now I am so anxious. I kind of pushed myself to the edge by doing the things I am doing, the gym, Weight Watchers, church, because prior to that I didn't leave the house hardly at all except to go to the doctor, or to get groceries, or to take the dogs to the vet.
In December I started going to my friends cafe that they had just opened and this was huge for me and the beginning of my creeping out of the house in new ways. Now I leave the house with a bit of hesitation and a kind of Geronimo! attitude as I get in the car and pull out of the driveway. Having suffered from agoraphobia for years it is nothing short of a miracle that I am doing these things, and the therapy that I have been doing for almost a year is responsible for this. My anxiety got so bad a couple of weeks back, however, that my therapist tried a flower essence blend, a Post Trauma Stabilizer, that, in addition to my regular meds is working for me pretty well, but I still move rather woodenly through the things that I am doing with a kind of urgency to get back to the house where I am liable to sit here at the computer for inordinate amounts of time or go to sleep in the afternoon with the dogs for a nap. That is the way I anesthetize myself against crippling fear. Sometimes it is as if my hands are glued to the computer keyboard in the "On" position in front of Facebook, my email box, or other regular internet haunts to help me stabilize the paralyzing fear. I have got to figure out how to move through life and breathe at the same time.
How do "normal" people do this? They get up and go to their jobs and do what they have to do even if they are scared or overwhelmed because they have no choice, this is what I imagine. Even if their house is for sale they plunge into their day headlong and handle the showings as they come. That's what I am doing but living with 4 dogs has proved more of a problem than I had at first imagined. Hard enough that I have to pack the dogs up in the crate and go out and drive around with them for an hour while the house is shown, it seems that no amount of cleaning on my part will get rid of what some lookers have complained about as a doggy smell. This is disheartening because I do indeed live with 4 dogs and there is not a lot I can do about that except what I am doing. I am washing and bleaching dog beds as I write this in an effort to freshen things up. I got rid of half the dog beds and try to keep the others clean but a house where 4 dogs live is apparently going to smell doggy and people don't like that. So I clean and get ready for showings with a knot in my stomach. In the meantime there seems not to be a lot of energy for anything else. The house showing business is precarious because it might be shown seldom enough that you fear it will never sell but you can get a call one night that it will be shown the next morning and have to go into high gear cleaning. It is nerve-wracking. What can I do about this?
The manic side of my bipolar disorder throws me into things like joining the gym, and the depressive side of the disorder makes it hard to go, though I am stubbornly pushing through as best I can. This last week I had a house showing Monday morning, a vet appointment in the afternoon, and another vet appointment Wednesday that was an all day affair so that I only got to the gym on Friday. This is the first week since I joined that I have not made it three times a week which made me panic a little because if I fall off a little I am liable to fall off entirely and I just can't afford to do that. I will get there 3x a week as best I can no matter what.
When I look back over what I've written here, besides feeling like it is so painfully boring no one will read it, what I realize, am realizing, slowly, is that I have done a remarkable job and I am not giving myself credit for it. My house is on the market and I am scared about it and there are ongoing struggles related to showings BUT I DID join a gym, I DID join Weight Watchers, I DID start going to church and I haven't missed a Sunday since I started and that means me getting up much earlier than I ever do so I can get ready to get there. And I am getting there.
What this means is that I have gone from living a life when I barely left the house at all to leaving 6 days a week to get to the gym, Weight Watchers, therapy, and church. I have gone, in less than a year, from being agoraphobic to leaving the house, if sometimes grudgingly, and nervous, nearly daily. That I still take a nap some days and spend time online to help calm my nerves is a whole lot better than when I didn't leave the house some weeks at all and sat frozen to the computer keyboard most of the day.
I am so used to seeing myself as a broken thing that when I am doing well I can't see it. I have to open my eyes, see what I am really doing, and be proud of myself. I am doing remarkable things, even though the house is on the market, and I will continue to do them, as fully as I can. Damn, I'm pretty proud of myself when it comes right down to it. My life is going on, and it will continue to, come what may.
The house is on the market and in the meantime I am living my life.