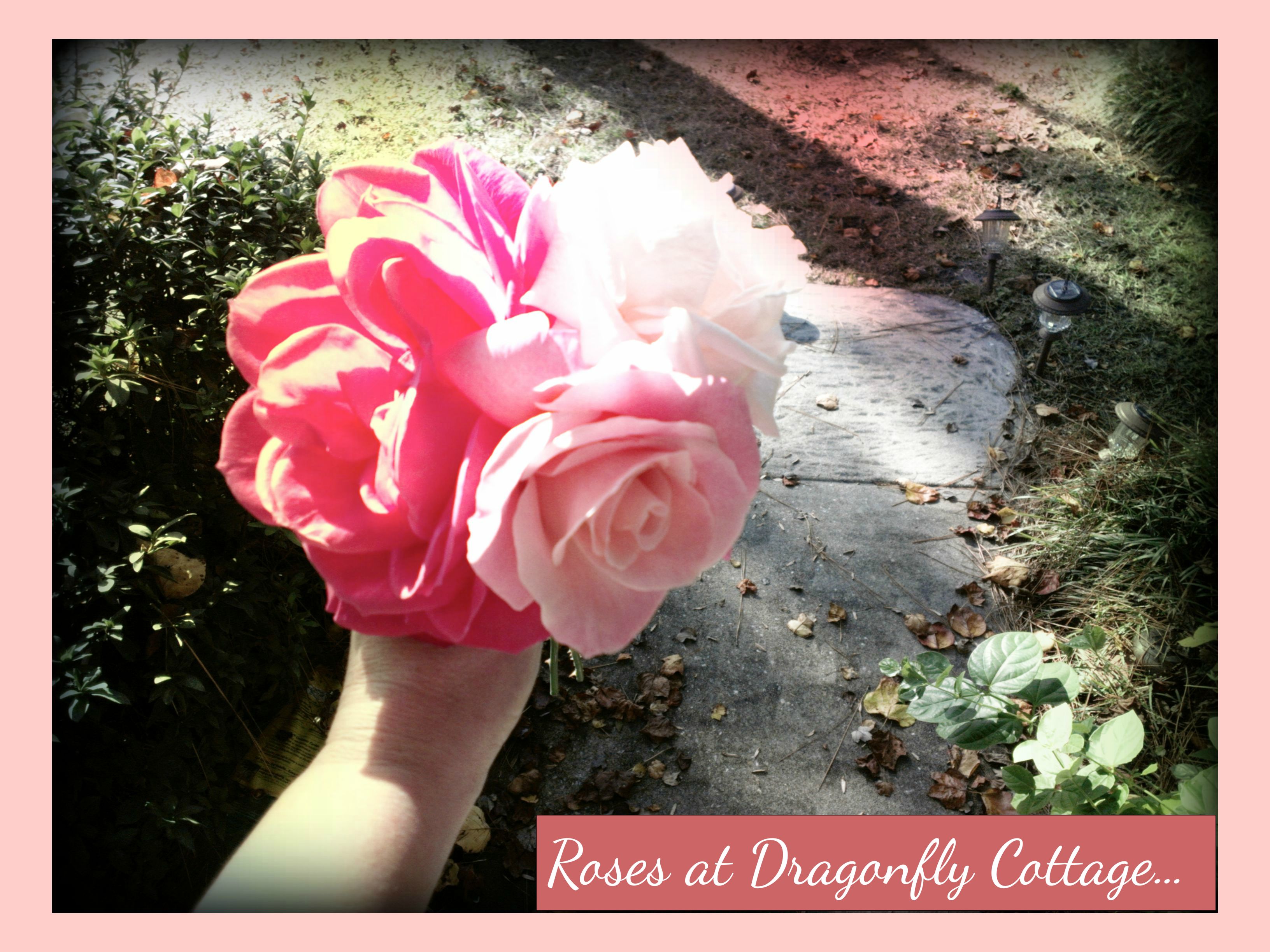 "Just remember, in the winter, far beneath the bitter snow,
lies the seed, that with the sun's love, in the spring, becomes, the rose."
Lyrics by Amanda McBroom
I have been tearing up all day long. And listening to this song, over and over again. While I am returning in autumn, not spring, it is still a glorious time of roses, up until December here on the coast of North Carolina. As I listened to this song I thought, though I could never have imagined any such thing last February 5 as I watched my beloved home burn down, that any good could come of it, but surely, as spring follows winter, it has, and I know that it will, more and more.
I cry so easily now because my heart is so tender, and memories of times past flood in as I approach the return to the cottage at the end of next week. I could never have guessed that it would be 8 months from the time of the fire until I moved back, and so much of it has been agonizing, and yet… how much dross was burned away the night of the fire that had long needed to go, how much has happened since, as loss after loss after loss peeled away the layers of my heart. This brings me to another favorite quote that I have not only loved for decades but the journal classes that I taught were, for a very long time, called "Peeling The Layers Of The Heart," inspired by the words of the great Tibetan Buddhist master, Chogyam Trungpa Rinpoche.
"We must open in the face of tremendous opposition. 
 No one is encouraging us to be open and still we must
peel away the layers of the heart." 
It is as if the fire in a cruel, brutal, unexpected way swept through my life, not just my house, and clear-cut a path for a life to come that I cannot yet imagine. I don't even want to imagine what that might be. I have learned, even though I thought I knew what it was before, what mindfulness really means. I talked to a dear friend about it for a long time this afternoon. I still don't know how I am going to survive financially, though I have taken steps toward disability I am a long way from knowing, and I am very afraid what will happen to me from here to there even if I do get it, it could be months. I could, I might, I…
But the whole point is that coulds and shoulds and mights and might nots don't matter. All that matters is this moment, right now, and at this very moment I am okay, I am more than okay, I am fine.
I have my physical health if my mental health is iffy, I have my dear family and much loved friends and my beloved animal companions. My cup is so full, it runneth over.
I have a winding path to spirit in my heart that I am following up the mountain to God, and in this place that I created, and that I return to, a place of meditation, prayer, and solitude, communion with animals and plants, my garden, my chapel, I will find my way.
I am returning to my angels who are with me here but have always been around me at the cottage. By now I have hundreds of pictures of them. Spirits, angels, and magic all around. I know that they saved me the night of the fire. This photograph, unretouched, was taken the night of the fire as the dogs and I were heading inside. They were so thick they detained me and I had a hard time getting inside. Had I gotten in even moments earlier the pugs and I would be dead, we would have been in the kitchen where the explosion happened. I have many pictures of the beautiful pink angel orbs on this blog and as I said hundreds that I have taken over my years at the cottage, that are very distinct pink orbs but this night it was literally a wall of pink. When I say we were saved my angels I mean it, literally…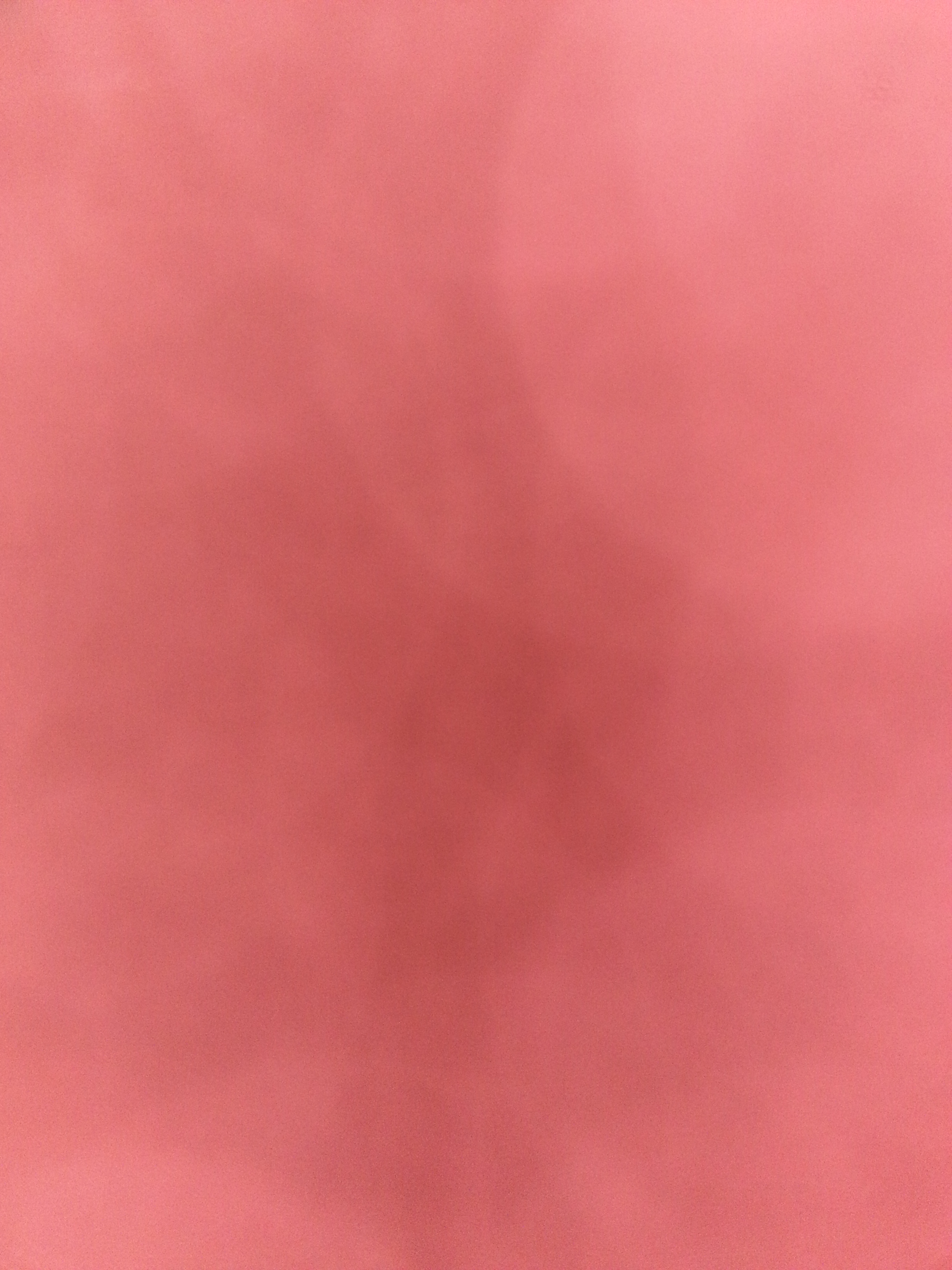 Right now it is after 10 p.m. I am so tired my bones feel weary. It is amazing how exhausted you can get just being on the phone all day arranging things. Deliveries for the new refrigerator and the couch and the mattresses… and… the Magic Ship will be taken down and cleared away this week. I can't see it happening, I just can't, it breaks my heart, and yet, that ship has sailed, and if it was still there I would hold onto the past. It is perhaps the last bit that has to be done before I move in to ensure that there is space, inner and outer, for a new life to begin. I am afraid, but more and more I find myself getting excited. My dragonfly antennae are quivering with excitement.
Dare I say it? Yes, I think I can.
I'm ready.