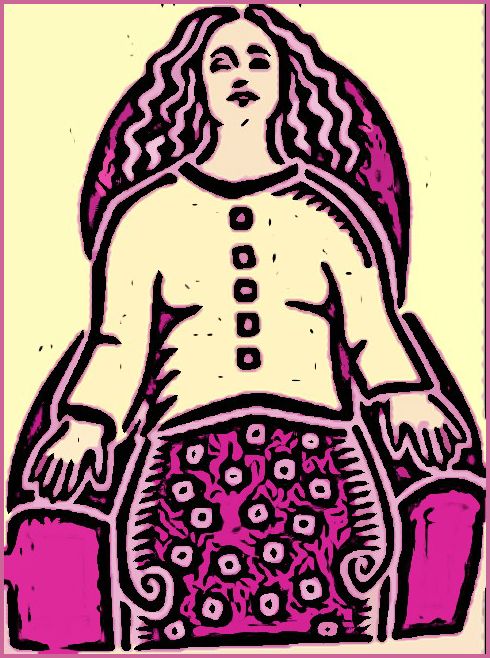 I have been waiting … to write a new post … until I felt better.
I feel worse.
The new medication, which makes a total of 5, is kicking me in the keester. I went, as directed, from 1/4 dose to 1/2 to 1. I was okay with the first 2 steps, other than the usual headaches and exhaustion and interrupted sleep and so on, but when I went from 1/2 to 1 some great big cowboy boot in the sky came along and kicked me into the back 40.
I mostly don't want to write this because I feel like my beloved readers are going to think, "Jeez Louise, is she EVER going to have a good day? Same song, second verse, a little bit louder and a little bit worse."
Uh-huh, yeah, pretty much.
But if I don't tell the truth what happens to all of those readers that I adore, that have supported me for 8  years with this blog, who have commented and written to me personally to tell me that I saved them that day with that post, that they appreciated my honesty. What about all of the people with mental health challenges who have cried and sent me gifts but mostly just said "Thank you," because their days are so hard, and they want to hold on, they want to keep trying. What I write, they say, makes them feel less alone.
That is absolutely exactly why I am writing this, why I continue to write these things. If you're out there stop, hold my hand, let's look into one another's eyes and say, "You're okay, you're going to be okay, you'll get through this."
I need to hear it too. So I'm writing this for you, and for anyone for whom it resonates and might help. I'm writing to share my journey, and I'm writing to hold on.
I am leaning back into the heating pad as hard as I can. I don't just have a headache, everything hurts all over, like I was beaten.
Everything hurts because yesterday I had to go out. I go out to Sam's once a month to get all of my meds. I can't afford insurance and I am on their special plan to get them pretty cheaply. But I had to get a lot of groceries too. I waited until the last minute but when I ran out of my Effexor ER the day before I could no longer wait.
The 10 minute drive took me an hour and I was about to come right out of my skin. I have been hugely agoraphobic, more than ever, since the house burned down and I thought it would get better but now over a year later and with raised doses and an added medication it was harder than ever. I went at 3 in the afternoon which I hate to do, in the middle of the day with people and bright lights, to avoid the end of the day traffic but to my horror that 10 minute drive kept expanding into space, an endless line of cars that had to often sit through 2 traffic lights and inched along in between. By the time I was almost all the way there I saw there was a bad accident, it was down to one lane on the busiest street in town, police cars, ambulances, etc. This did nothing for my peace of mind but I prayed for all involved as I inched past.
I went in and got the meds. It is in a separate part of the store. Waited through that line. Inched around the crowded store and stopped at the water fountain to take the pill I had hoped not to have to take. Silly me. I will never not take it first again. One of the pluses about Sams is that since they sell everything under the sun and this is gardening season there are little gazebos with outdoor furniture. Quiet oases in what felt like the maelstroms of the day. I don't remember how often I sought shelter there but in the end I was in the store over 2 hours because I kept retreating to one to try to get my breath and I watched the people go by until it looked like it was quieter and there were fewer humans milling about and I would jump up and, clutching my list in a death grip, head down another section of long aisles until the cart was filling, thousands more people seemed to have enter the store, and I headed back to a gazebo.
When I finally made it to the checkout lane the cashier must have been new, poor soul, because the line was held up forever, it was the theme of the day, and soon tears were rolling down my cheeks and I couldn't breathe and I was bent over my cart trying not to faint. This is more than embarrassing but that was the least of my worries at that point. I felt a gentle tug on my arm. A sweet woman who worked there opened an aisle to take me. She checked me out, got me a cold drink, and walked outside with me to my car. I thanked her and hugged her and cried. I sat in the car for 20 minutes thinking again that one of the gifts of this illness is that you get to experience the kindness of strangers in a way many don't. I laid against the steering wheel wondering if I might ever be able to start the car but finally felt very anxious about getting home to the dogs. They were okay but I needed them. They are tremendous healers for me.
I carried in only the things that needed to be refrigerated — it often takes me days to unload the car — got the dogs out and literally fell on the couch with them. When I say they are healers I am not being facetious, it is like going to holistic practitioners. As I lie on my side sweet little senior Laverne climbed up on my hip and went to sleep. My tiny Delilah who is glued to me at all times but especially when I am doing poorly crawled up above my head and planted herself there, and I slept with them for an hour and a half. When I woke up I felt almost, a little bit, human.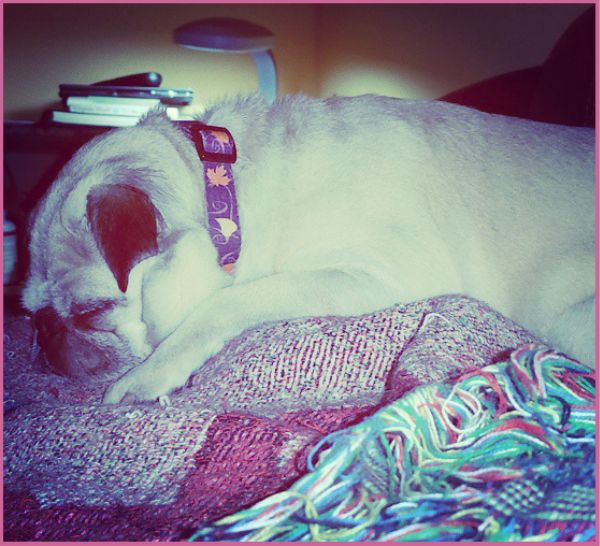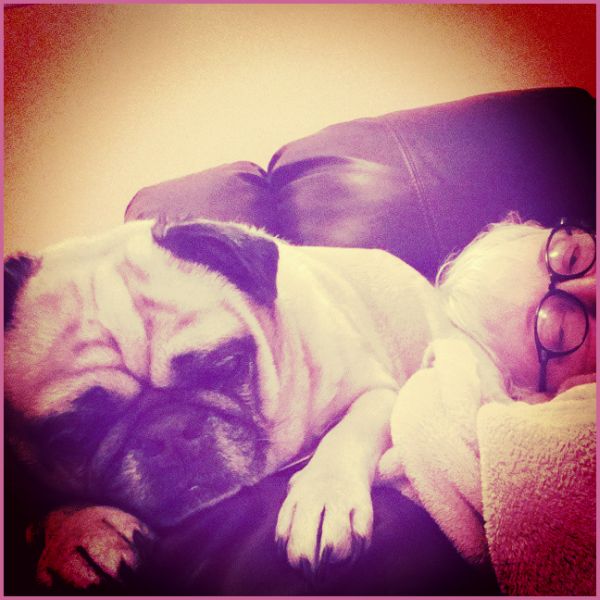 After we all had our dinner I was able to paint a little and that was good. I have not been able to paint today. This is the day after when my body experiences the brunt of all things hard the day before. I don't have the energy to lift the paint brush today. But last night it helped a lot…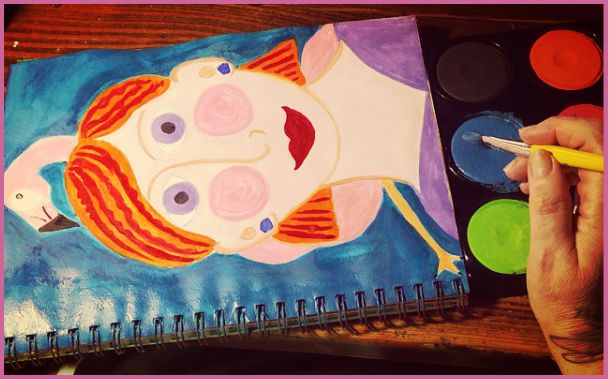 I have been planning all week long to write to you all of the exciting news about my art project that is going so well but that will come next. You can see many new things in my shop at Society 6, prints and the images on a lot of different types of merchandise. There is a link at the top of this page and a widget showing rotating images in the right column. Lots of new fun things. There you will see 3 images from my new 3 pronged project – The Book: Latte Life Lessons; A deck of 60 cards of the same time; and as prints and merchandise at Society 6. I'd love for you to visit the shop and tell me what you think.
I must go lie down for awhile. My darling daughter Rachel is coming over tonight to watch a movie, and I need a nap first.
Blessings and Love to one and all, and take very tender care of your gentle selves. Self care and being true about what the reality is so those around you can help as well is so important. You are in my heart and prayers. Always.