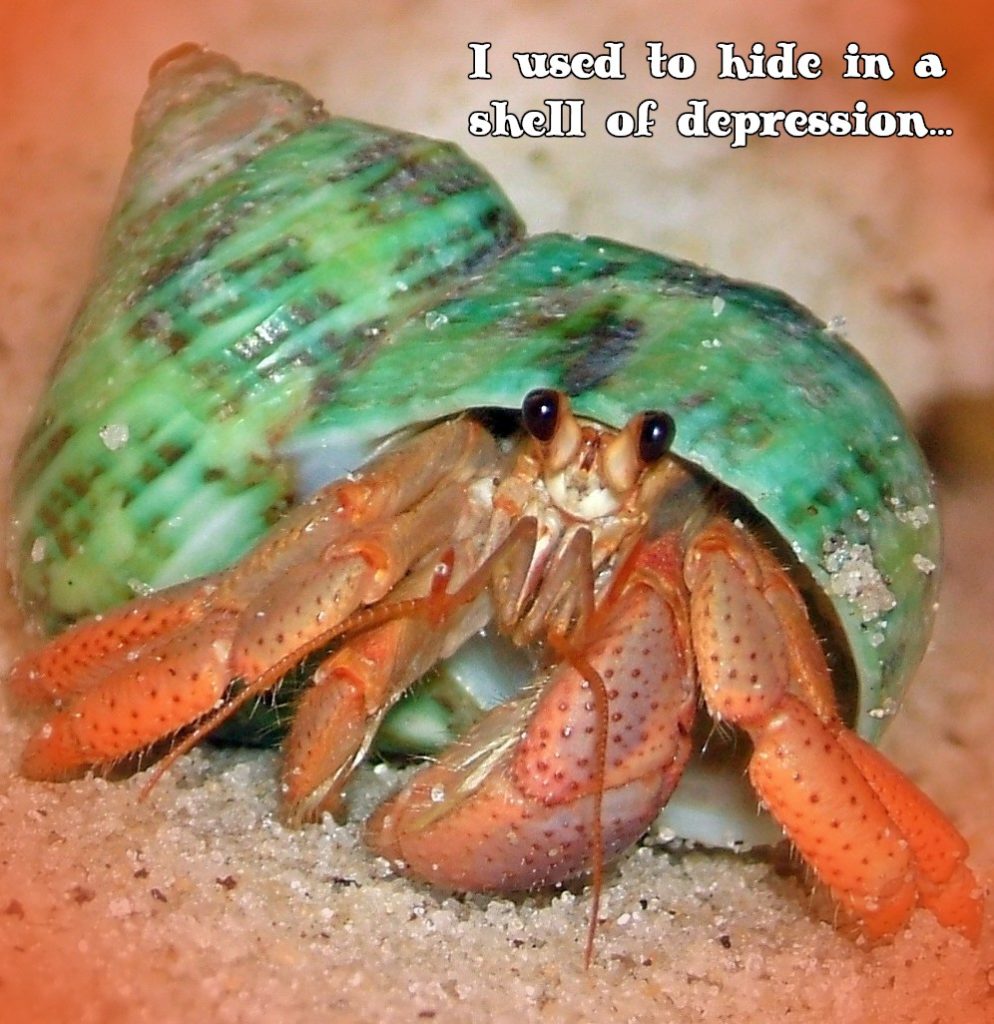 I think this looks pretty much exactly like me as I have lived most of my life, staring out of my shell of anxiety and depression terrified, even as my shell got too tight and pinched and hurt I wouldn't move. What has happened since I started this 365 day project 113 days ago, is nothing short of a miracle. Just doing these blog posts everyday, searching for happiness, trying to imagine that I could be happy, and wondering how and just trying every single day to find a spark of happiness. And it became a spiritual practice, getting up each morning and beginning to feel joyful about all the hours ahead of me in which to experience all the beautiful things I never thought possible, and many that I never even imagined. And then I started the ketogenic diet and started losing weight and feeling miraculously wonderful, and now I'm 3 months into it and just amazed at the changes with everything from my physical health to my emotional health. I could take the tight shell no longer so I shimmied and shook and stretched and of Lordy Moses I CAME OUT! I have shed the old way of being but haven't quite found my way into a whole new way of living and being.
I feel so naked!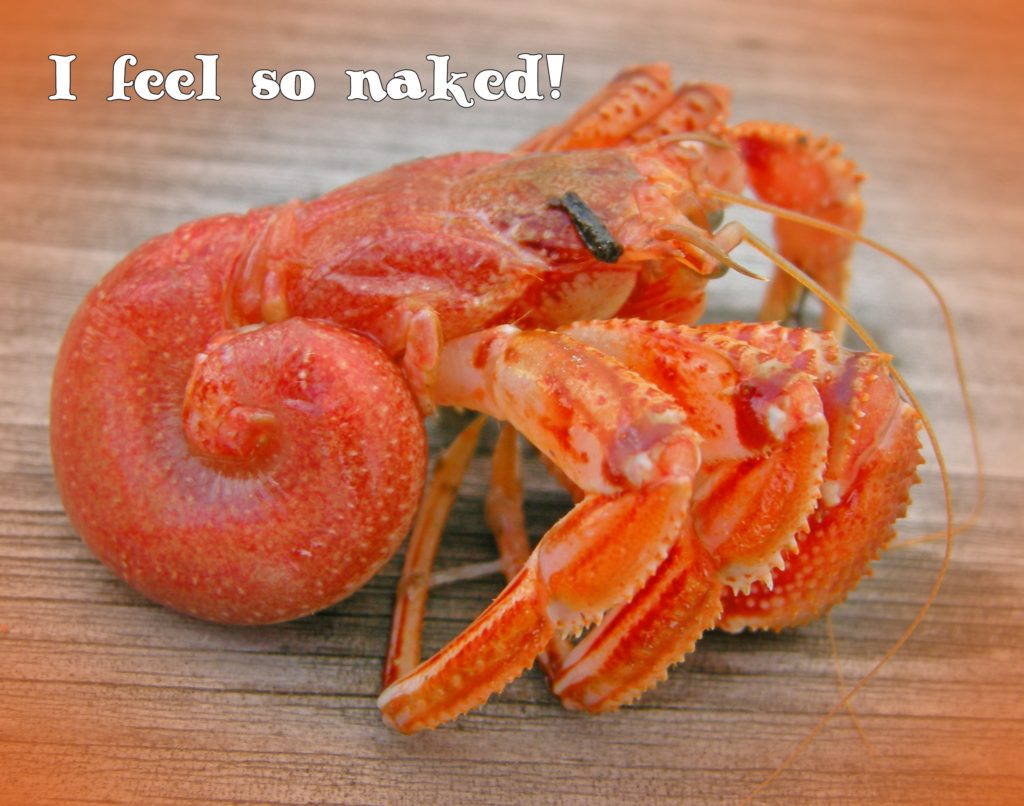 How darling are they? I have become so enchanted with them I decided to get a pair, a little gift for myself, companions for the new year, but I have to get my studio cleaned up and organized first. I have started writing a new book and it is serious for me, for the first time in a very long time, and I want everything to be just right. I am re-creating my working space. And what clinched it for me, really deciding that I actually would get hermit crabs, was this article, How To Play With Your Hermit Crabs. How delightful is that?
So now I am looking for a roomy new shell to inhabit. It will be bright and beautiful and far more spacious and it will have lots of room for happiness and joy all around, as if the shell is lined with clouds, no more sharp edges, a soft, comfortable, cushy, cozy place to rest and live and work in. Look, won't I be lovely?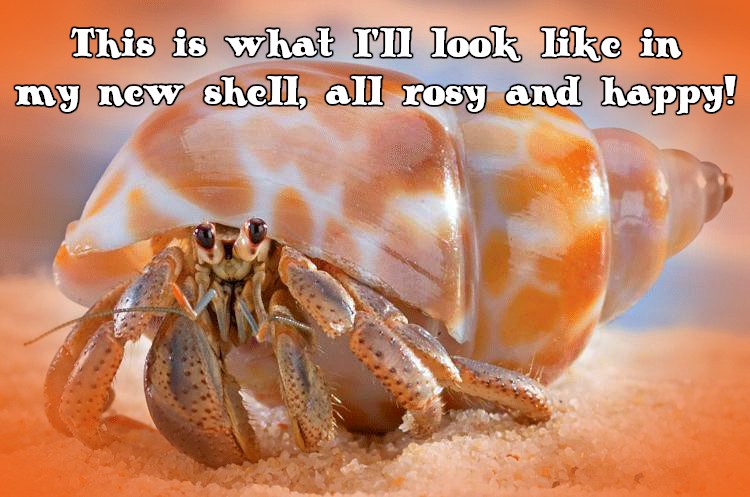 Just look how happy and adorable that little face is, and see how spacious the shell is that surrounds her?
(I keep wanting to put smiley faces all over this post!)
Who are your new spirit animals for the journey, and what kind of new world and surroundings are you creating for yourself in 2018? I'm just delighted with the idea of new little magical beings to share life with the pugs and I. I also intend to get a beautiful new Beta fish. I think his name will be Harold, it feels like a Harold is coming, but of course I have to meet him before I know for sure. I have always had one in my work space but my last one died before the fire and I never got another one. It's time. And yet another way to invite more magic in this year.
I just have to share with you, as I close, a little piece of sweet magic I just experienced. I glanced up at the long wall of windows on the front of my studio, just around the corner from the wall where all the bird feeders hang. I have seen quite a lot of beautiful cardinal couples coming to the feeders and I have so loved seeing them, but as I glanced out to the beautiful red camellia bush I was startled to see that it was full of cardinals and they were all staring right in at me! We had a sacred moment of communion. It was a blessing. I felt it down to my toes. So much amazing beauty and grace has come to me from the simple act of hanging the five bird feeders and keeping the squirrels food going, taking more out two and sometimes three times a day.
I myself am a hermit, and I need a carapace, a cocoon around me to feel safe, but we have choice in the kind of home we will inhabit. Mine is looking more beautiful than I ever imagined it could. I am finally finding my way home…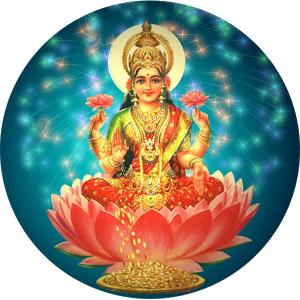 The Experiment ~A 365 Day Search For Truth, Beauty &
Happiness: Day 1 ~ Introduction To The Project
"Do or do not. There is no try."
Yoda