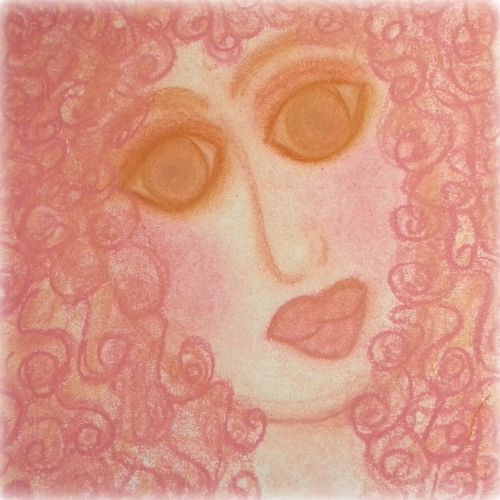 At long last we're home!
My, what a move it's been! What with having to pack up the pugs and the parrots and the cottage garden, not to mention the studio, and all manner of other things, blog entries back to the year 2007 (If you look down toward the bottom of the right hand side you will see a drop-down menu with all of the old Maitri's Heart blog entries.), as well as a steamer trunk full of hopes and dreams, and with the incredible work of web designer Angel Sullivan without whom you would not be here right now (And bless her, she even let me tinker with her design and add the flowered wall paper but the hard work was ALL hers, plus the hand-holding and encouragement without which I would be cowering in a corner somewhere, (WordPress! Oy! What a learning curve!) but I made it! And the first free eBook is done for subscribers to the list and the mailing list moved to the new provider, and plans for The Outsider Institute are underway. Oh, it's all been such a very long time coming!
This website is the culmination of 59 years of living and growing and being in the world. If you read the bio you will see it is  very unconventional bio but it gives a picture of the real journey and life of a woman, of myself, moving through the years to come to this point, to stand here, with my gifts and talents, earned wisdom and a heart overflowing with love, and so many plans for the future. It is as if today, July 1, 2013 is the first day of the rest of my life. I have work to do and it has begun.
This blog will be the heart of the website. Everything that I make with my heart and hands and words to sell will be here ~ books, eBooks, art, and more, and the crowning achievement will be the opening of The Outsider Institute slated to open it's doors September 1. You can read more about that by clicking on the tab of that same at the top of the site. Going through the various tabs about Dragonfly Cottage, and Dragonfly Cottage Studio, The Outsider Institute and The Bio will really give you the full picture of what this website is all about, the work that is to come, and, if you don't know me, who I am.
I am also preparing to take a few private students, in September, who would like gentle guidance and counsel on the journey of embracing fitting out, and in their own way, fitting in in a way that feels right to them. Oh tender traveler, I have traveled a thousand miles and more to get here, I truly want to help you on your way. I will only be taking a very few private students so if you are interested you can write to me on the contact page and I will keep you on a list to get the information when it is ready. There will be an application process to make certain that we are a good fit and on the same page as far as what you need and what I have to offer.
Finally, this blog will be updated very regularly but I am going to leave this first entry here for a few days to welcome people who are just finding their way here for the first time or migrating over from the old Maitri's Heart blog. (I will napping with the pugs for a bit too!) I just cannot tell you how happy I am that you are here.
I would love to hear from you so please leave comments below if you'd like and I will answer you. I am simply delighted to be here with you!
Warm Regards and Deepest Blessings to All…