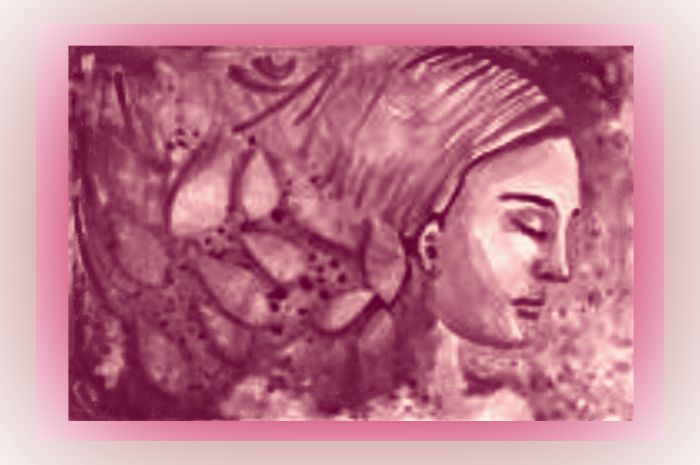 I can't write a Thanksgiving post because the day has passed. It is after midnight here and I am so tired I can hardly keep my eyes open but I am thinking of the lovely sweetness of the day, and how everything moves slower on a holiday, so that stepping through each moment of the day can be saved and savored.
Each thing in it's turn was so precious there was nowhere to be except in that singular second. For me every moment throughout the day comes with a chorus of hosannas on this day of thanks-giving.
My son called first this morning. So wonderful to talk to him. He is my "baby," at 30, and he and his sweet wife don't have children yet but they do have my 2 precious grand-dogs. Aaron sent me a picture of his sweet pit bull, such a big baby, and I just adore him. I was just thrilled.
Awhile later my eldest daughter Jenny called. She and her husband and their precious baby, my 18 month old grandson Pierce, are visiting with some of Andrew's family this week. I love how close our families are and I really love Andrew's parents. Family time is time to share the love and spread it around.
I cooked here today and then headed over to my sweet daughter Rachel's. She is my middle child and I always go there because my darling 9 year old grandson Lucas is so highly allergic to dogs he can't come here except briefly. It's so sad because he just loves the pugs, but quick peeks are all he gets. My son-in-law and his father whom I really love rounded out our dinner party. We were a small group today because the other kids and their families are coming home for Christmas.
Each moment of the day, each conversation, was such a gift. It wouldn't be a holiday without hearing from my children out of town. Hearing their voices I close my eyes and imagine us in the same room together and for that brief period of time that picture imprints on my heart. BE HERE NOW is exactly the way to celebrate a phone call with loved ones far away. Fully in their presence even if on the phone.
And I love the Thanksgiving cooking. Most of my family is vegetarian, some vegan, but after many years I went back to eating meat and Jeremy's father does too I make the turkey. This year only a breast because there were so few of us, but a whole organic turkey at Christmas. I bring cranberry sauce and a couple bottles of wine and Rachel and Jeremy cooked a whole host of things, tofu loaf, mashed potatoes and gravy, asparagus, and more. Jere, Jeremy's day made the most delectable sweet potato casserole with gluten free marshmallows on top. Heavenly days! It was sinfully divine! And the hits kept coming.
We all shared things we were grateful for and then my favorite part, when we just sat around the table after we finished eating and talk, and I just soaked up everyone's presence. Each word, each facial gesture, a smile, laughter, moan and groan over being too full, deep conversation, what a cherished gift.
Tick, tick, tick, each moment so rich, such a blessing, family is the thing we were all most grateful for, and good food and all of the many blessings in our lives. I love, sometimes, to just be the spectator and soak up all the riches of our time together.
As things wound down the lulls in conversation, though there were few, were times you could just feel everyone present keenly, and the love in the room. I felt so content and happy.
I am now snuggled up on the couch with 4 sleeping snoring pugs. This is the time I look forward to each day. I can pause here to run my hands through someone's silky coast, lean over and kiss a wee head, and thank God for each and every one of them. Baby Tanner, my 4 year old youngest pug has just stepped over the others to wedge himself in next to me. His little face is so sweet as he looks up at me for reassurance. He needs that and crowds in as close as he can. Tiny Delilah has gone down to snuggle with old Sam and darling Puglsey, my funny little man, is wedged in between Tanner and Delilah. They look like the little Vienna sausages all lined up in one of those tiny tins. In a minute I will turn off this computer and slide in with them and they will scatter a bit and come snuggle up with me.
This is my life. These are the moments of my days. I don't like to think that Thanksgiving was just one day, I want it to live on in my heart for some time to come, and, moving mindfully through the day, being fully present to everything in it, is the way to achieve that.
Now I am so sleepy, so so tired. I'm afraid I won't even get the newsletter out, I will have to send it when I get up in the morning. If I don't stop here I will fall face first into the computer. Right now, right this very moment, there are invisible threads with tiny invisible weights attached to my eyelids pulling me down, down, down.
Know that I thought about you all day, and wished you well, and… oh, my eyes closed for a second and you almost lost me! Oh Lordy, I better hurry, they are going, going, going….
Snore, snuffle, motor boat sounds. You can hear the pugs and I am slipping off into dreamland. Know that I am having gentle thoughts and …zzzzzzzzzz….
At this very moment, I am going to sleep. I wish you a peaceful night and beautiful day ahead…
Love,