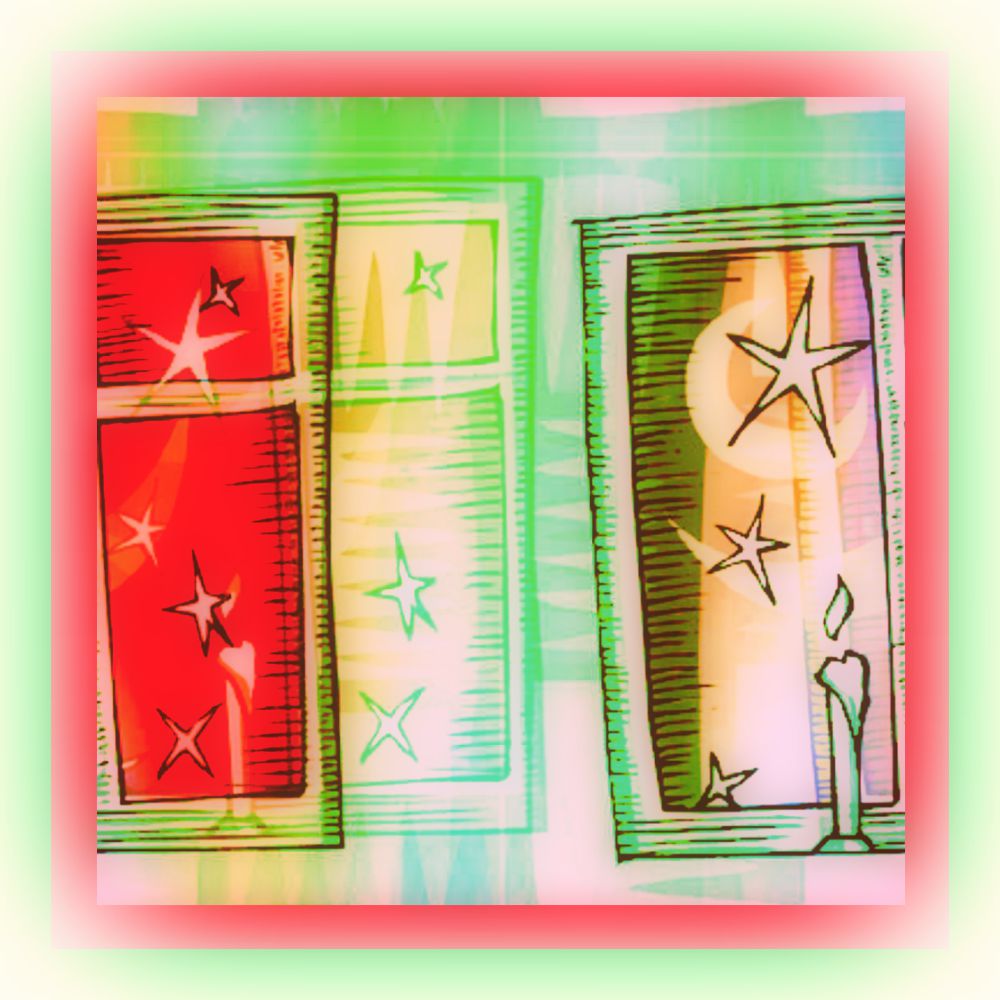 I am writing this for…
All of us who love Christmas, appreciate the beauty of the whole thing, know how sacred it all is, love our family and friends more than words can express, BUT RIGHT ABOUT NOW ARE FREAKED OUT, STRESSED OUT, HAVING PANIC ATTACKS, AND/OR CRYING, AND MAYBE HAVE JUST TAKEN A XANAX…
… which is what I just did…
I used to have to take a fair amount of xanax just to make it through a day not even taking the full amount my doctor prescribed, and now I have a prescription for it but don't even take it every day. Well you can be pretty ding dang dong sure I will be using it this week.
You might think having said that that I don't like Christmas (This isn't true, at near 60 I still feel like a little girl at Christmas and get excited all to pieces…), or am dreading what might be rough waters ahead with family (which is absolutely not true. I have a very sweet family and we love one another a lot), or, well, whatever. The truth is my "Anticipatory Anxiety" has its banners waving high, everything is all out of order in my bi polar world which makes me feel as though everything is out of control which is NOT good for someone who makes it through the day as if climbing a ladder and it is very important, every single rung must be climbed individually and in the right order, if I miss a rung I can be in a very bad place. Christmas week all the rungs fall straight off the ladder and I feel as if I am careening through space with nothing to hold onto. I just sat here crying, feeling terrified, everything whirling and swirling out of control, OH MY GOD OH MY GOD OH MY GGGGGOOOOODDDDDDDD….
So I took the xanax.
I just talked to Rachel, my middle child, 2nd daughter, and the one child of 3 that lives here. She is coming over tonight for our usual Monday night date. We are currently watching Downton Abbey, which we love. I think I cried and said something like I was so scared because how would I get it all done and what if this and how about that, and… Of course Rachel is a psychologist (Didn't I plan well? If you're crazy as a loon you really need one in the family…) and she calmed me right down and was glad I took a xanax (She is very proud of me for being very moderate with my meds. I have a horror of taking too much and my doctors have always told me how nice it was to work with someone who had been on xanax a very long time but would only take very little. One script usually lasts me at least 3 months. But you better believe this week I'm glad I've got them!) and yet she said, and I have to laugh, "Oh my God, now I know where I GOT this…" She has anticipatory anxiety too and EVERYTHING is at her house (My sweet grandson is so allergic to dogs he can't come here so I always go there and we all celebrate there.) We are both looking forward to having a festive glass of Bailey's and watching Downton Abbey although I did kind of wail and tremble because I don't even like Rachel to see the wreck everything is right now.
Here's the thing folks. Christmas comes, Christmas goes, as it does every year, and somehow or another we always make it to the other side. And actually once I make it to Christmas Day I'm fine. When I get there and it's lots of wonderful food, my beloved family, my sweet grandbabies, and we are all together it is just wonderful, and then the days after are easy. But this build up. Whooweeee….
I have all of my gifts but not a single one is wrapped yet. I won't get a chance to wrap them until tomorrow night. Luckily on Christmas they go have brunch with their dad earlier in the day and I go to Rachel's house and have Christmas with all the kids late afternoon/evening so I have most of Christmas Day to finish my wrapping. I'm trying to not do that thing where — And Lord Have Mercy, why do we DO this to ourselves. I feel I can say WE because a whole lot of other people tell me they do this too — when you are afraid you can't get it done anyway and you are scared poopless and a nervous wreck it gets to the night before and you think, "Well, I've got all day tomorrow," which essentially sets you up for MORE panic to the nth degree. I think it's like people who wait until 5 minutes before an exam to study, or get right up to a deadline and then have a nervous breakdown trying to get it done, but always somehow or another do. That's me. As if I wasn't in shoddy enough shape to begin with I kind of add this into the mix.
(Man you'd think I'd have some modicum of pride so that I didn't spill every embarrassing thing about myself in these blog posts but it seems once I start writing anything might come out, and usually does. There's a reason I hide out here in an underground cave on another planet…)
So this is me, right now, with Rachel coming in an hour and forty minutes and me needing about three hours to do what I need to do before she gets here. I guess I better go. As long as I keep writing I feel safe, but I am going to dislodge myself, painfully, from this keyboard, get out of this chair and actually DO things and God help me, I hope I live through it.
I love the song "O Holy Night," it is actually one of my favorite Christmas songs and I adore Christmas music. But right about about now I rewrite the lyrics, "O Holy Night, Hold On Tight," And I will be singing it for the next 3 days.
Hold on, do what you have to do to get by, know that this time next week will come in the blink of an eye, remember that this week isn't really an accident in the time/space continuum that makes Christmas week last 3 years, and we will get through to the other side.
I would just like to say, in closing, if you are one of those people who start next year's Christmas shopping in January and has it all done, wrapped, and ready to go by March please don't tell me about it. We could never be friends and I would never speak to you again. I am generally a very, very nice person. This, however, is the exception to the rule.
If you don't have your presents wrapped yet, if you are having a nervous breakdown, I love you to pieces, come sit by me. You are not alone, there's strength in numbers. Or something like that.
Blessings, Bliss.,and Fa lalalala la la la la…