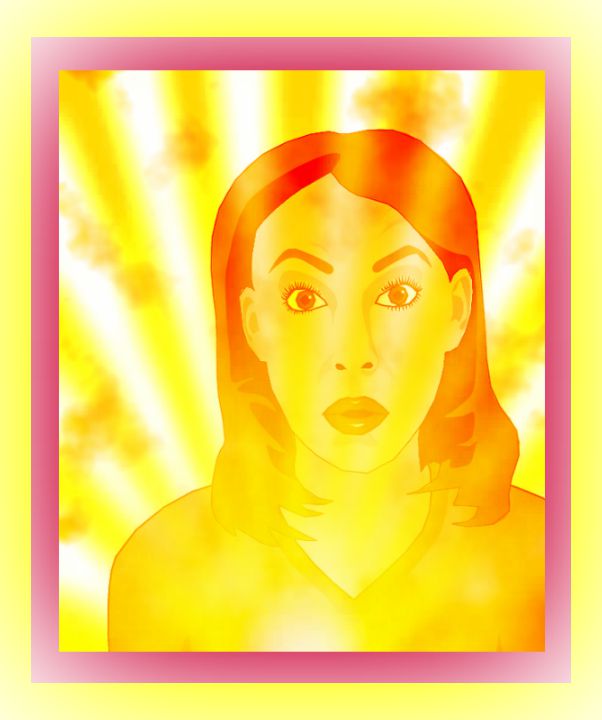 Holy Mackerel!
Great Balls of Fire!
Good Golly Miss Molly!
I
just
printed
out
the
first
34
entries
in
this
project
and
if
I
keep
up
like
this
IT IS GOING TO BE BIGGER THAN THE BIBLE!
Of course when the year is up I will edit the whole thing for a book and a lot of entries will be dropped or edited out, but having had a terrible time this year keeping up with anything, doing the bi polar dance with the doctor to get all of the meds straight, well…
Gee
Willy
Wonka
I
am
so
shocked
me
britches
is almost
falling
off.
I have just read the whole thing through to pick out three pieces to send to my mentor, SARK, tonight. Me eyes are all googlyfied and I am nearly falling over on the pugs. I have just kept steamrolling along, no stopping for go, not $200 or even $20. I had no idea that in a year this whole thing will be bigger than the Encyclopedia Brittanica! (Does anyone read them anymore?)
I am giddy.
I feel silly.
I am going to go squeeze the living daylights out of the pugs and we are going to bed. This is very mindful of us. Self care, rest, and the pugs are little Buddhas and teach me quite a lot.
I will see you here tomorrow. Right now I want to just sit here and stare at all of these pages, really mindful-like.
Hot
Damn
Diggity
Dog
I'm DOING it!
He he he,
It's
a
blooming miracle!
I wish you all a very sweet night/day wherever you are.
I am so proud of myself I'm just going to BUST WIDE OPEN!
I will close here
so I don't get any
on you.
Farewell and Heidy Ho!