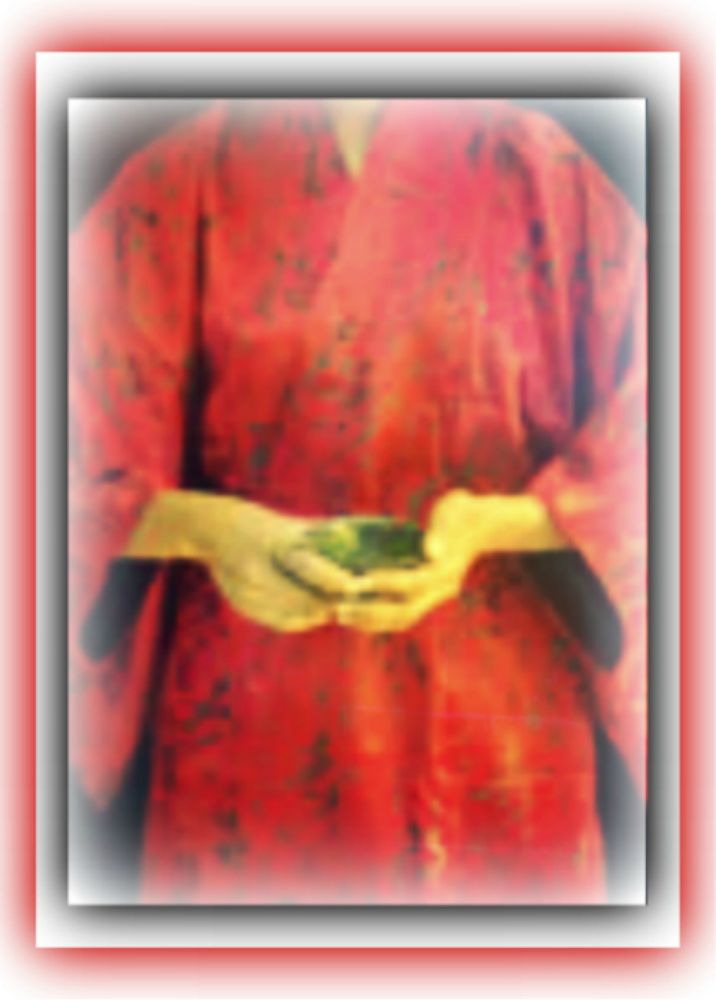 It has been a sublime day. I found myself, just a little while ago, sitting here feeling pleasantly happy, and very much at peace. The frenetic push push pushing to get work done has subsided, I am doing it, I am in the flow. The too late nights are stopping tonight. It was a day when everything was right and nothing was wrong. It was a gift. A day of grace.
I think the most important thing I have done in a very long time has been to start this series on mindfulness, because even on the days when I fall away from the practice I am aware I am doing so and find my way back. The point is not to try to be perfect (which we couldn't be if we tried), or to beat ourselves up when we forget, or fiddle and fidget, and think of anything and everything else in the world besides the present moment, the point is to be very gentle with ourselves and keep coming back.
After I finish this post I am going to take my wee pugs and we will snuggle up on the couch and I will watch my current British series. I absolutely love them. I just finished watching 2 seasons of Wallander with Kenneth Brannagh. Oh me oh my did I ever love that. Now I am delighted to be watching the second season of a show I fell in love with last year called Vera. Detective Chief Inspector Vera Stanhope who is played by an actress I love, Brenda Blethyn, and she is just fabulous in this. Kind of a little oddish and dressed a little, well, not exactly what you expect a Chief Inspector to dress like which makes it just delightful. Something about the British series, they seem classier to me, and gentler somehow, even when murder is involved they seem to be more character driven and not all blood and guts. In any case lately I have worked so late I have been too tired and senseless to do anything but fall face first into bed, smack dab into the middle of a pile of pugs. I think the pugs covered me up. I didn't have the energy.
Today I also returned to my "knitting practice." It is mindfulness in action. Quietly knitting each stitch as the breath flows in and out. I also call it "knitting with no destination." One day I will reopen my etsy shop when I have perhaps knitted a whole pile of scarves, long ones that might seem a little helter skelter, just because I like them that way, with crocheted edges and maybe vintage buttons and beads and who knows what else, but right now I am just knitting and it is one of the most soothing things in the world. Straight ahead knitting, nothing fancy, no patterns, just knitting for the joy of it. Knitting is one of the most mindful things in the world. When the pugs and I go in to watch our show my knitting will go with me.
Just now I am in my studio finishing this piece, Delilah is asleep in my lap and my little boy pugs are asleep and snoring in their beds around me. My studio clock ticks loudly, you can often hear it in my podcasts. I find myself stopping to breathe and bring myself back to the present moment because the ticking of the clock will break into my random thoughts and bring me back to myself. I love that. I downloaded an app on my cell phone that is a mindfulness bell you can set to chime on the hour or however often you want to set it. I thought it was a good idea and then I never used it and I finally figured out that it is just perfectly ridiculous. I mean I don't judge for anyone else but if I am trying to maintain an ongoing practice about being centered and here in the present moment it seems silly and somehow irreverent to rely on an app on a cell phone. Maybe it's just me, but it just rubs me wrong.
The clock is ticking. Tick-tock, tick-tock, tick-tock…
And I am reading Anne Lamott's newest book, Stitches. I absolutely love Annie Lamott and I snatch her books up the second they come out. I have read all of them and most of them multiple times.
So I am slowing down and going to bed earlier and knitting and reading and watching my British mysteries and getting my work done. Last night I recorded a couple of videos and a meditation that I really loved. It's warm-up time for the new class starting Monday. I just love teaching, and I have stopped being fearful and angsty as I am finding my way back into this role that I so love. Peace, I am finding peace because I am reconnecting with my true self. So many things that have weighed me down, that I have allowed to weigh me down, are falling away. I think the deeper we go, the more we connect with the flame that burns in our heart, that glows, that is who we really are, the more okay we are in the world. Like E.T. I feel my heart-light shining. It has been too long, the light had almost gone out completely, it was but a weak flicker. Today I felt it, it was glowing.
I am slipping into this peaceful time as if slipping into warm water, and floating, eyes closed, just letting the water carry me gently around, the sun on my skin, every muscle in my body relaxed. This is what happens when I slow down to record my meditations. They bring me home.
So yes, it was a day when everything was right and nothing was wrong. It just doesn't get any better than that…