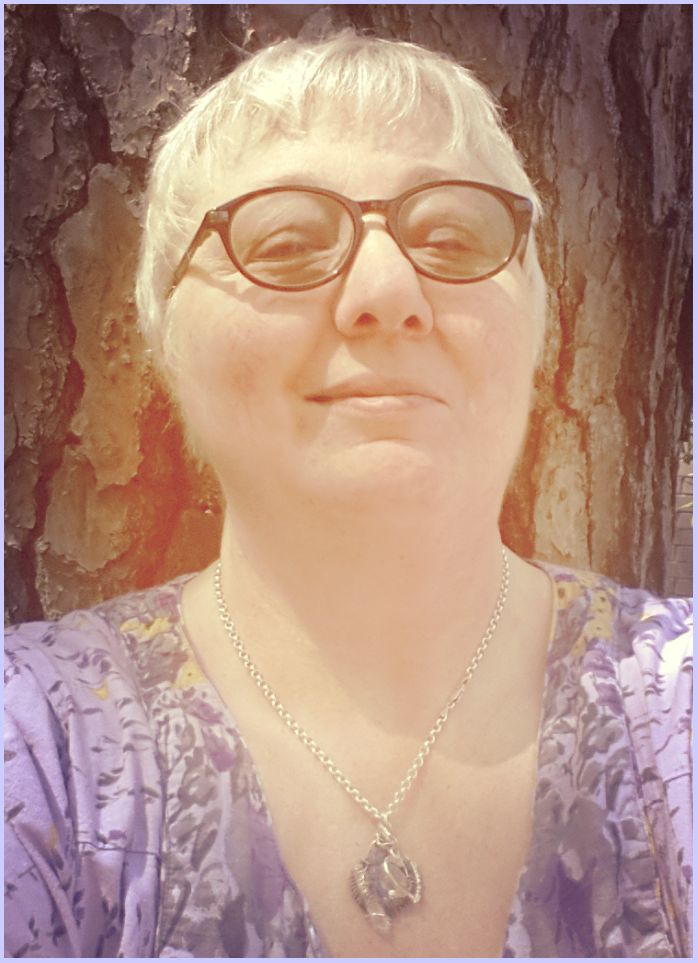 Today I am feeling such a tremendous sense of peace, of joy, a kind of sinking down into my life with a greater ease than I have ever known. Today I am on the bridge, the last day of my 6th decade, tomorrow, the first day of my 7th. Hallelujah! I am rejoicing in this and all that it means. I have lived my way through 60 years of good times and hard times, joys and sorrows, pain and unimaginable bliss, and so much more than I can even express and I am so incredibly thankful for all that I have, every experience I have been through, even, and perhaps especially the tragic, soul-searing things like the sexual abuse from 4-18, and so many hard times, to the recent loss of my home to fire and everything in between because each one of these experiences, while I would not have wished for them to have happened, took me through countless dark nights of the soul, coming close to suicide a number of times, but rising, like the Phoenix over and over and over again. What I know now is that I can fly, that I will always survive, that though I may crash and burn I will rise again, over and over and over, and all of this has brought me to the time in my life when we embrace all of the knowledge we have gained through a lifetime of amazing adventures and resplendent joys, even bliss, and we enter our wisdom years, the time when we can take what we have learned and turn around toward our younger sisters and offer them a hand, a shoulder, a quiet space over a cup of tea, and we can talk, and we can help them heal, and be healed ever more deeply ourselves in the process. This is the place that, as I approached it, I knew that the time had come to open the Healing A Woman's Heart Worldwide Women's Circle & Wisdom School, and that it would be the work of the rest of my life. I kneel in meditation, in prayer, and with a joyful heart as the women are entering the circle, meeting and greeting one another and getting ready for the school to open. I have changed the opening date to Monday, May 12, and extended my Birthday Celebration Sale Price of $79 for the first beta year until midnight on the 11th. The page is being revised this week but all of the information is correct. If you scroll to the bottom and use the Paypal link to join at this special price you will immediately be invited into the Secret Circle where women are already meeting. We are waiting for you. We hope you will join us.
As I create the eBooks and eCourses and prepare for the daily podcasts I think back over the first 6 decades of my life with so much tenderness. I think of the young woman I was, so afraid, so fragile, always struggling, and the woman I am today wants to hold her in my arms and tell her that everything will be alright because it will be, it always will, and especially surrounded by other loving sisters who can support you and talk to you and offer you loving guidance or just bear witness to what you are going through. Oh, if I had had this when I was 20, 30, even 40 it would have made everything so much easier. I couldn't do that for my younger self, but I can do it for other women, of all ages, now.
I am standing on the bridge today looking back over the decades past, feeling such an amazing opening of the heart-space. I can hold it all now, and I can watch it, like seeds planted in the garden of these beautiful golden years, sprout and grow into the magical garden I have always held inside. And I will be planting so much more, and there will be teas in the garden, and sweet gatherings, and shared moments, writing and art, the mentoring sessions will open again in the fall and, like the gardener I have always been, I will watch in peace as things grow in their own time and way, I will love each season as it comes and tenderly bid farewell to those things that pass, always with my eye on the horizon as I sit in this present moment knowing that what I sow today will be a glory down the road.
I received an incredible early birthday present Sunday from my family, and others have and are coming, and I cherish them all, but the greatest gift is to have reached this beautiful time of my life filled with contentment and gratitude, knowing that I am just exactly where I am supposed to be, right here, in this very moment, in this little rental house. My son took me out to Dragonfly Cottage yesterday and we met with the builder and walked through the shell of the place, nothing but studs and it is so shocking to stand in one end of the house and see all the way through to the other end, but also, now, it begins to be exciting. The wall between my kitchen and the front room where my precious birds were that died in the fire has been taken down and it will be one big open floor plan. Other things are being changed. There will be new colors, softer colors, I am surprised by the colors I want now at this time in my life. I will talk more about that as we move through the months ahead when the rebuilding is being done but yesterday, even though I cried in the car on the way there, and was afraid to get out of the car, and was teary walking in, something shifted inside of me once I walked through the door. It is time to move forward in every area of my life and I am truly so happy, just so happy.
Do not be afraid of growing older. This is the best time of my life and I know it will get better and better as the years go by. Walt Whitman wrote, "Celebrate yourself, sing yourself!" and that is just what I am doing this week, and every single day moving forward. This life that we have is the most precious gift that we have been given, and no matter what it has been up to now we have it within our power to make changes, to grow into a glorious life of our own creation. Sing yourself in all your glory. It is time. Let us begin…